LIKE OUR PAGE

In this day and age, cell phones have become a necessary evil. Not only are they very convenient, but they are also the quickest means of communication in our day to day life. Cell phones have made life way too easy, one can stay in touch with her loved ones 24/7 wherever by simply texting or calling.
Back in the day, writing letters to a loved one was a way of expressing one's love but these days all it takes is a screen full of undefined emojis to express your feelings.
However, cell phones have greatly changed our social life as one would rather keep her eyes glued to her screen than even say hello to a stranger sitting next to them. As much as they are good and we can not live without them, cell phones pose a major threat to our lives if they are mishandled.
Recently, a fourteen-year-old girl from Texas was found dead after she was electrocuted by her cell phone while she took a bath. It was such a tragic incident that could have easily happened to anyone. Madison Coe, a resident of Lubbock, had gone to visit her dad at his home in Lovington, New Mexico on her summer vacation when she accidentally got electrocuted.
It is reported that the fourteen-year-old had either been plugging her cell phone into a bathroom outlet or had grabbed the device while it was already plugged in "There was a burn mark on her hand, the hand that would have grabbed the phone. And that was just very obvious that that's what had happened." said her grandmother.
It's such a pity that this poor girl lost her life in such a way. Cell phones have become such a great part of almost everyone's life that people can hardly do away with them. It is very easy to fall victim to what happened to Madison because it is something that anyone can accidentally do every day.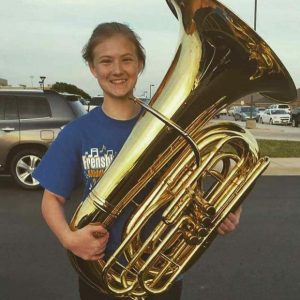 Madison's grandmother, Donna O'Guinn, was shattered when she heard the sad news of her grandbaby. Madison was her everything and now she was gone. She was completely heartbroken. "I call her my shining star," she said.
In honor of her granddaughter's memory, Donna O'Guinn has decided to make it her mission to see to it that no other family has to ever go through such a terrible and unexpected loss and she is urging others to be aware of what they are doing when they have an electronic device in their hand.
Madison's family hope the story of how their beloved daughter Madison died will raise awareness of the dangers of using a cell phone while bathing and that combination of electricity, water, and portable electronic devices can pose a major problem to people, especially teenagers, who are the biggest percentage of cell phone users.
She said, "This is such a tragedy that doesn't need to happen to anyone else. And we want something good to come out of this as awareness of not using your cell phone in the bathroom as it is plugged in and charging," Madison Coe was an average girl that was looking forward to joining high school in a brand new district in Houston where her family was planning to move.
She had just graduated from junior high and just like any other young girl, she was filled with excitement and joy upon this great achievement. Everyone who knew her was deeply touched by her sudden death. They missed her dearly and sent her family condolences.
When the Lubbock school district where she attended got to know about her tragic demise, they offered her family and friends a message of solidarity. "It is with heavy hearts that Frenship ISD mourns the loss of Madison Coe," officials with the district said. "We wish to share our heartfelt sympathy with her family and friends as we carry the burden of this tragedy together."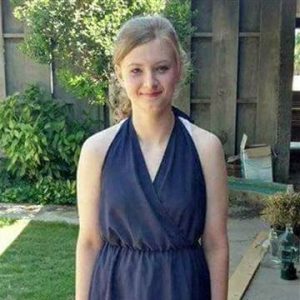 A GoFundMe page has been set up in order to help the family of Madison financially especially with funeral expenses and so far over $6,000 of the $20,000 goal has been donated. It is very unfortunate that the world lost such a beautiful young girl under such dire circumstances that could have easily been avoided.
She had a long life ahead of her to live, it's a pity that she was robbed of her dear life at such a young age when she had not yet experienced life in all its fullness. This tragic incident that occurred to Madison should be a good lesson to everyone out there that you ought to understand the risks and possible side effects of using electronic gadgets especially cell phones. Ensure that your phone does not get anywhere near water when it is charging.
Too sad to be true. This should never happen again. Please tell your friends and family to raise the awareness of the danger of cell phone around water in the comment section below. And SHARE with your family and friends on Facebook to spread the awareness.
Don't forget to LIKE US on Facebook for more inspirational stories!
LIKE OUR PAGE