Aside from singing and acting, trolling is also something that takes a lot of practice before you become really good at it.
When it comes to this matter, it seems like celebrities are taking pranks to the next level.  Also, paparazzi follow them around most of the times, giving them the chance to show off their skill!
They can also display their hilarious performances on Instagram, Twitter, and other social media to tell the world that their talents aren't limited to acting, singing, and dancing, but also trolling fans!
Below is a list of influential people with such opportunities to display their amazing sense of humor. Would Danny DeVito ignore a beautiful lady who brought a cardboard cutout of him to school prom? Keep scrolling to see how celebrities trolled their fans and let us know what you think in the comments section below.
#1. Girl Takes Cardboard Cutout Of Danny Devito To Prom, So This Is What He Did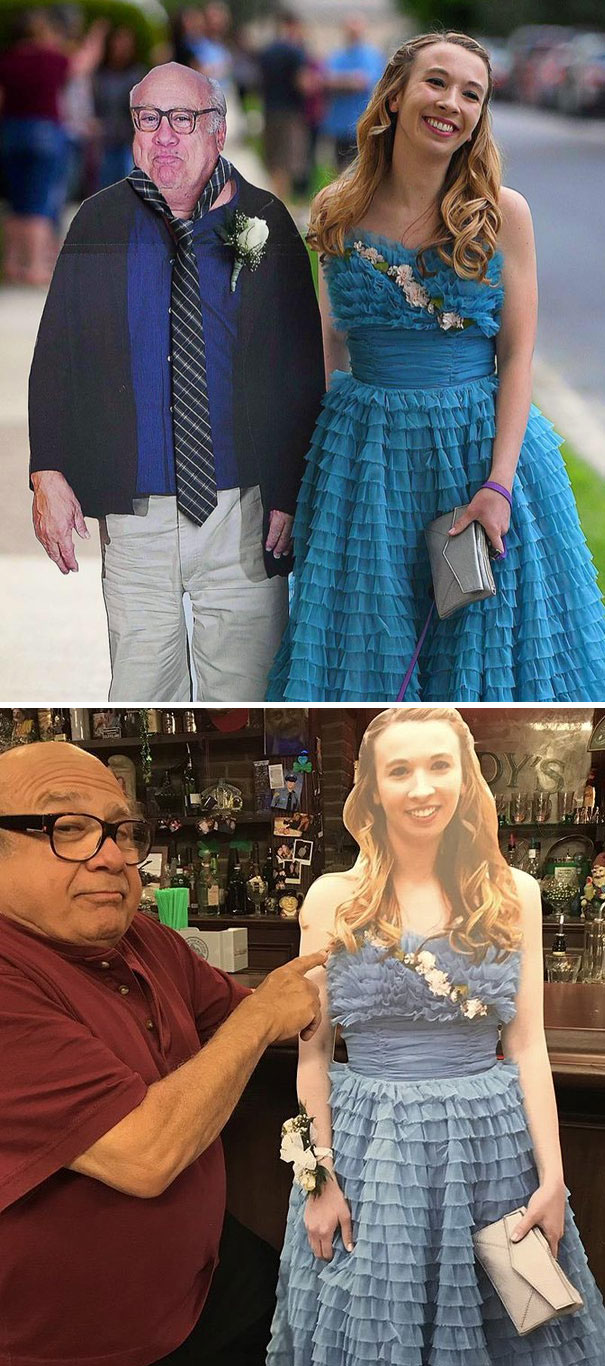 Allison Closs,robmcelhenney
#2. Someone Sent Fan-Mail To Tom Hanks, And Here's One Sweet Reply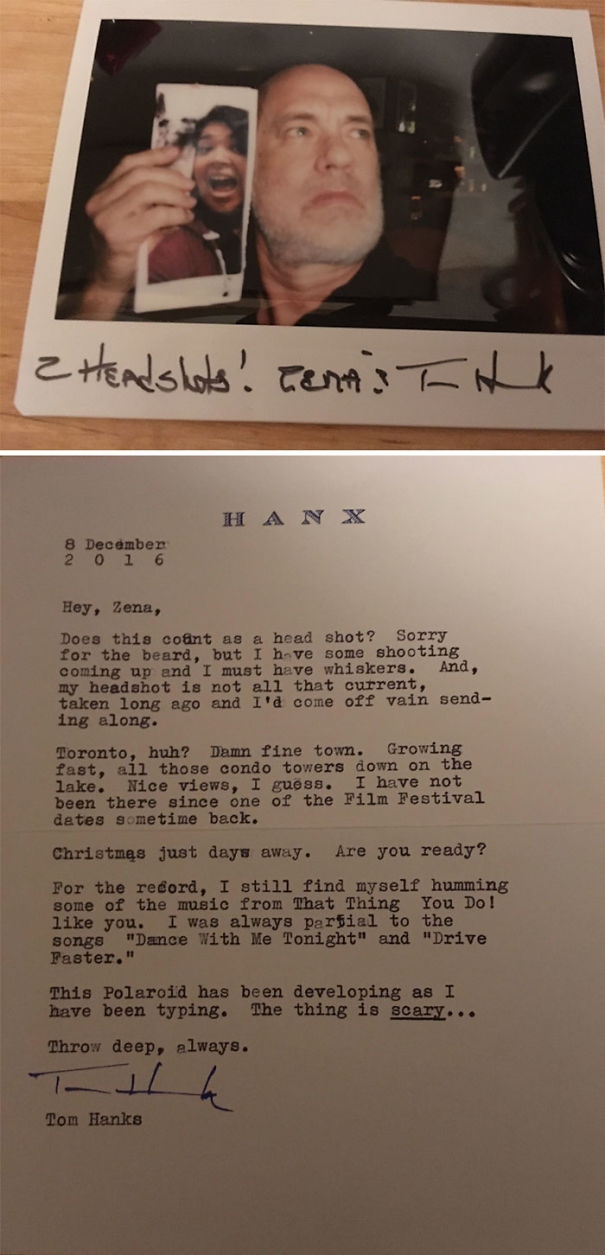 yomifrackle
#3. This Adorable Baby Met Bill Murray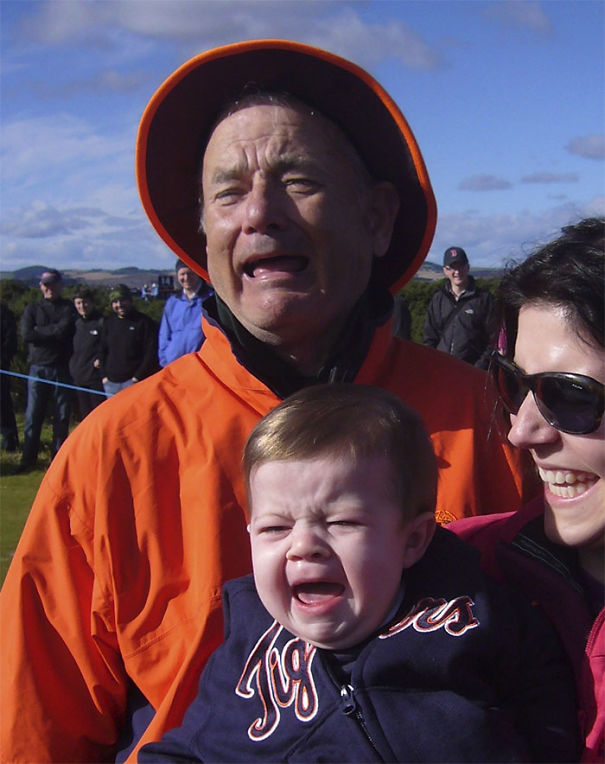 shmiggs
#4. An Epic Photoshoot With Elijah Wood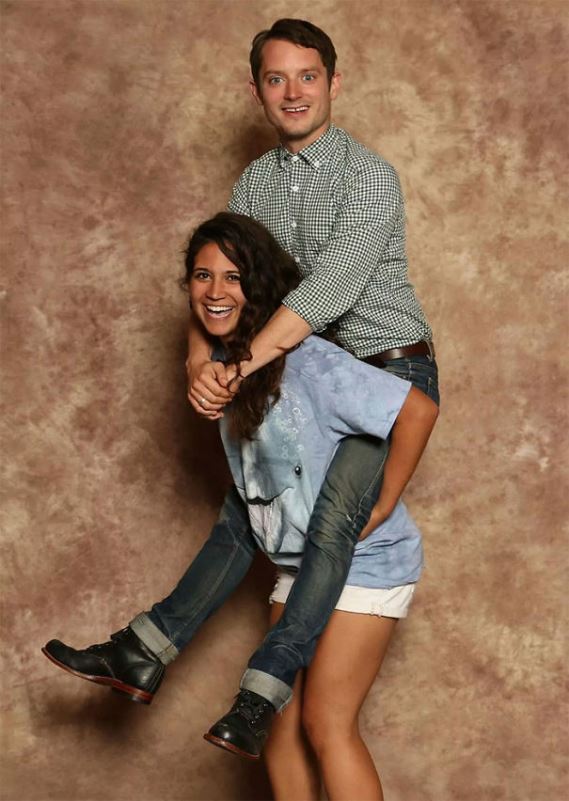 Jbc0146
#5. Tom Hanks Took Pictures With A Drunk Fan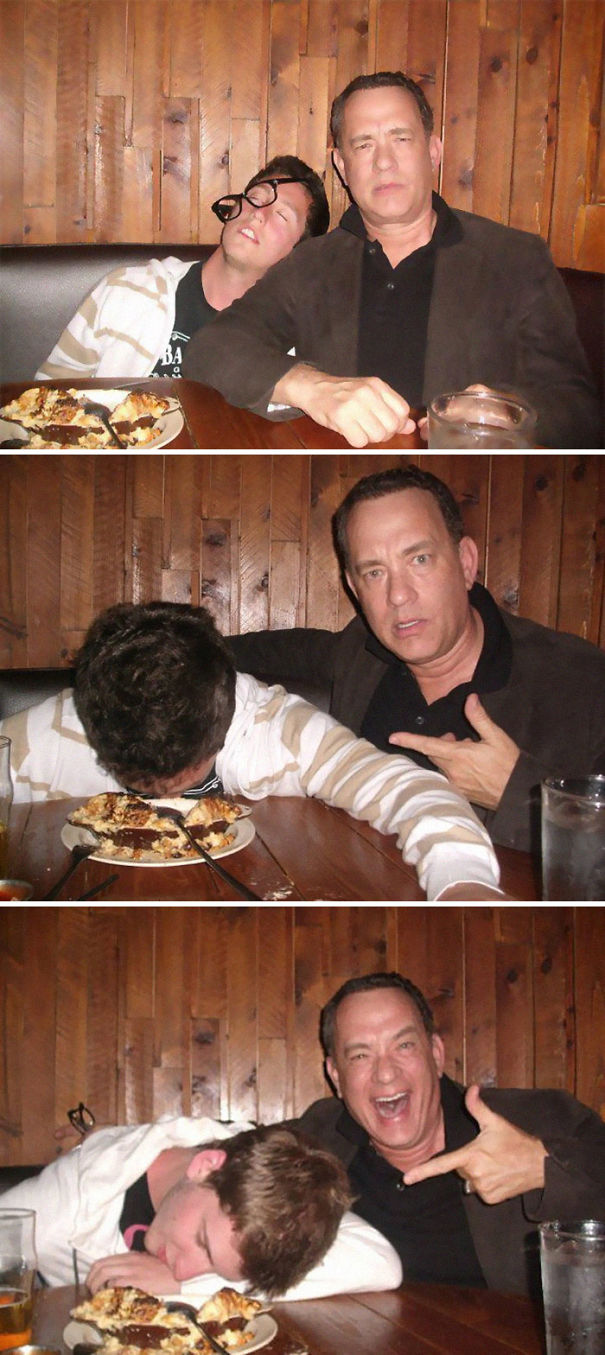 groucho29
#6. Beyonce Said, Whatever Face You Make, I'll Make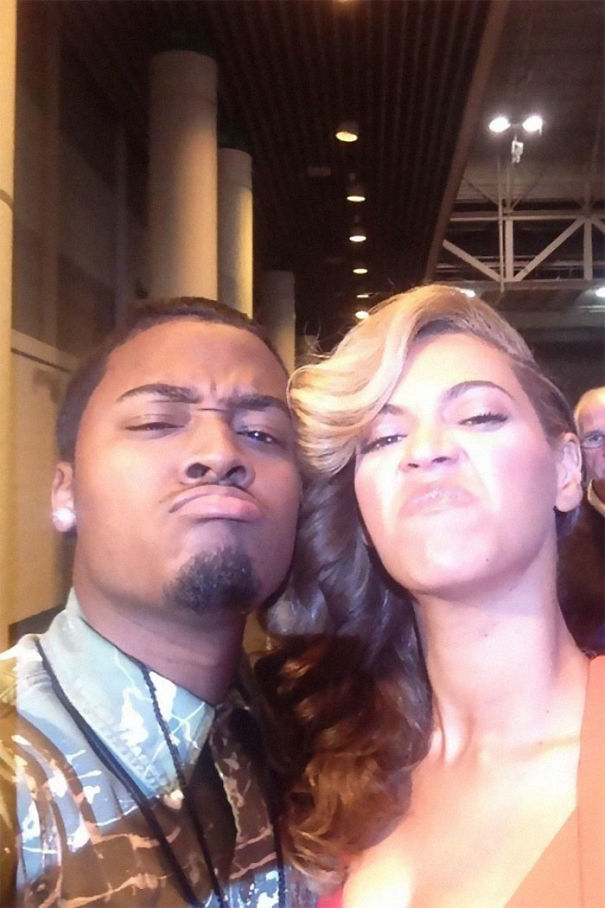 MarchMadnessisMe
#7. Arnold Schwarzenegger Trolls Fans As A Terminator Wax Figure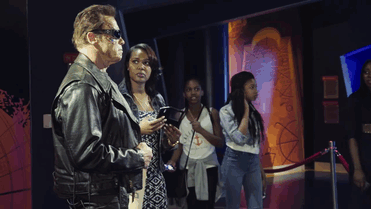 Arnold Schwarzenegger
#8. Obama Posing For A Picture With A Boy Who Had Fallen Asleep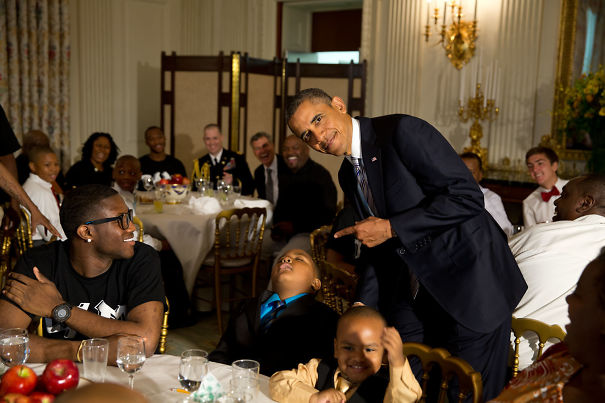 Obama White House
#9. Guy Taking Photo In Front Of Microsoft Sign, So Bill Gates Came Out Of The Picture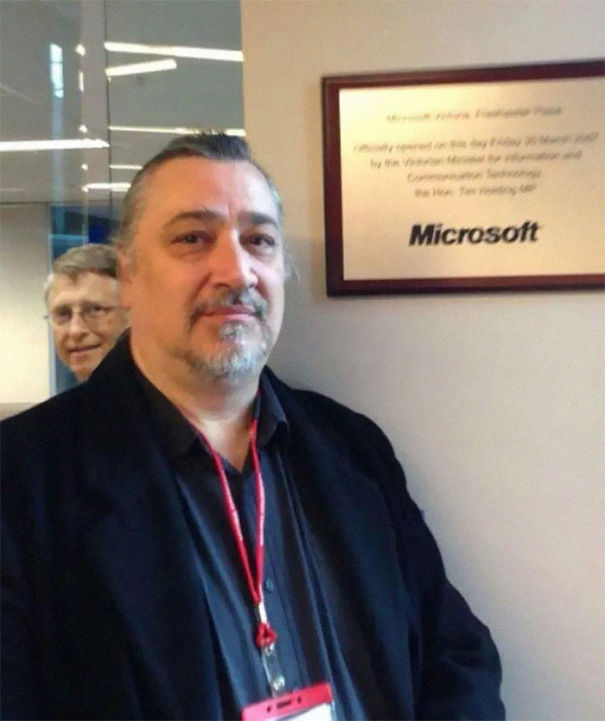 ew00d
#10. Sandwich Shop Says Liam Neeson Eats Here For Free, So He Came To Claim His Free Meal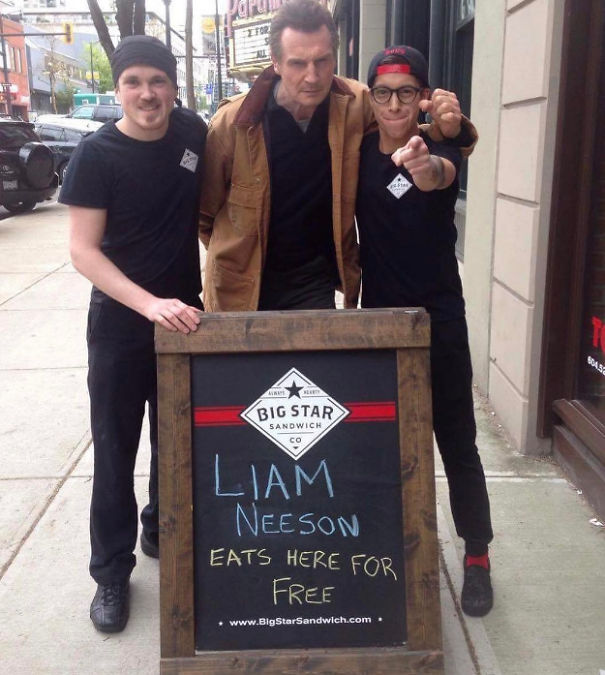 frmacleod
#11.  Cole Sprouse Has An Instagram Account Dedicated To Fans Who Secretly Taking Photos Of Him

camera_duels
#12. How Met Fabio Spends His Free Time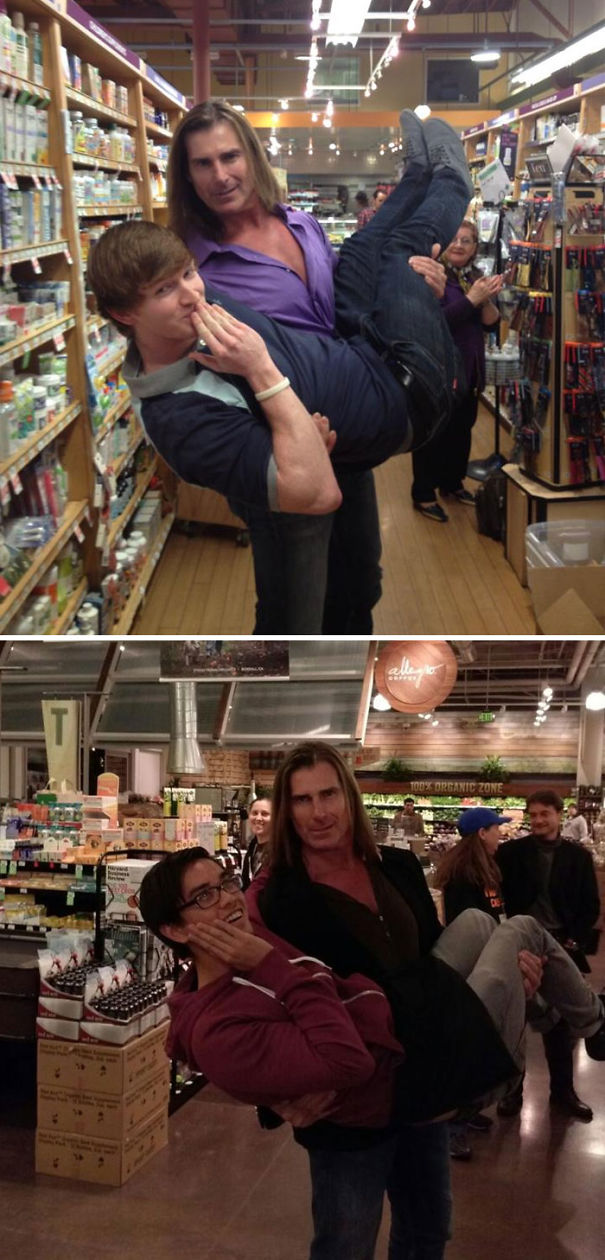 Unknown,FuzzyNut
What's your take on this? Do you agree that these famous people have great trolling skills? Let us know in the comments section below!
Recommended Video!
"This Girl's makeup transformation is Beyond your imagination, AND she is turning into American Celebrities"
Enjoyed the article? Check out another interesting story below ▼
---

Share this story with your friends and family!
---