No one wants to be humiliated by being cheated on by their partners. Still, finding out what's going on behind the scene is crucial in detecting a cheater before they get the chance to hurt you even more.
In one recent disturbing video, a married woman is seen flirting with a man outside a club somewhere in the U.S. The guy who she flirted with was wearing a cap and live-streaming the whole incident.
As the two deliver a couple of 'sweet' words, the man says she looks 'amazing' and asks her for a kiss. The cheating wife agrees to his request, and they proceed to exchange a snog.
While kissing, the woman attempts to cover the camera of the phone with her hand. Unfortunately for her, however, she is unsuccessful in doing so.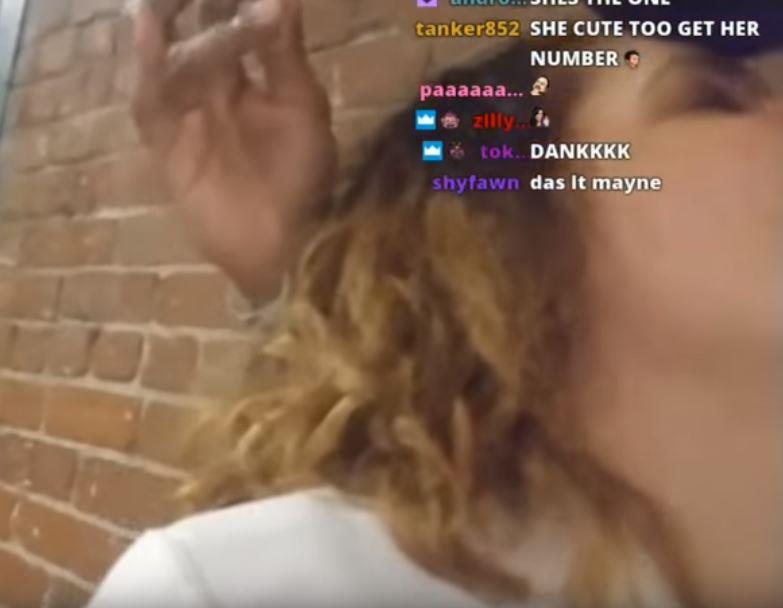 Content Goblin / YouTube
After their kiss, the woman finally admits that she is in fact married. "My husband's going to be pissed," she said while giggling and smoking.
The two then continued cuddling when her newly found companion said: "If he can't beat me up, he's not your husband." He also suggested performing a sexual act, but the married woman turned him down.
Then, her husband enters the scene from the background. While doing his best to stay calm, he simply asked his wife if she's ready to go.
Her new lover greeted him with a casual "what's up?" and told the couple to enjoy the night. In the meanwhile, the husband held his wife's arm and started walking away with her while repeatedly asking her: 'Really?'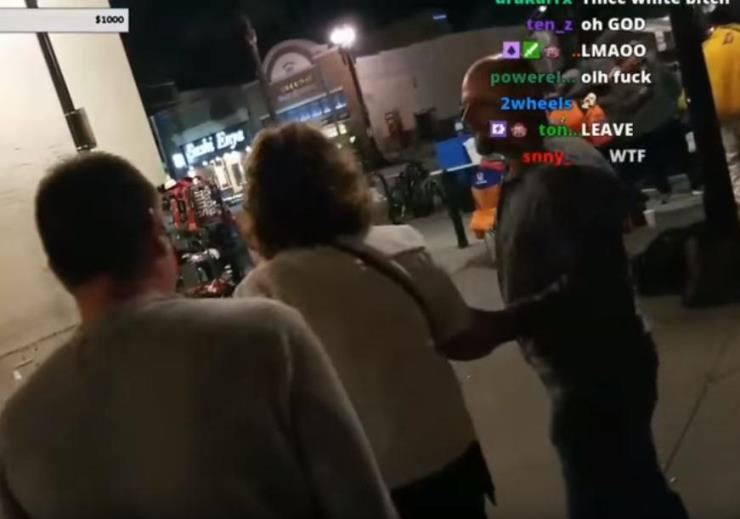 Content Goblin / YouTube
The man wearing a baseball cap also walks away and is seen chuckling to himself on the live-stream. While he did take part in the mischief, he didn't do anything illegal as the woman willingly agreed to partake in kissing and flirting.
Check Out The video Below. Just Speechless.
Wonder how that night turned out for the married couple. I guess someone had to sleep on the floor!
What do you think of this incident? What would you do if you caught your other half cheating on you? Let us know in the comments below and don't hesitate to click 'SHARE'.
Recommended Video!
"Husband Caught Out On Watching VR Porn"
Enjoyed the article? Check out another interesting story below ▼
---

Share this story with your friends and family!
---