The Covid-19 pandemic has forced journalists and reporters from all around the world to conduct reports and interviews from home.
A reporter from the Philippines was doing a live interview from her home when a massive cat fight suddenly erupted behind her.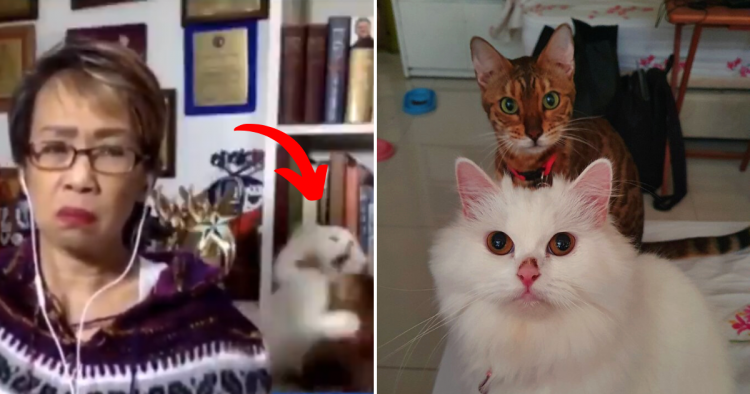 Filipino journalist Doris Bigornia kept her cool has her two adorable felines had a huge brawl behind her on television. She can be seen constantly looking over to the left as the kittens traded attacks.
After the video went viral on social media, the journalist reshared the video onto her Twitter account and wrote: "CHILDREN!!! There is a law in the studio!!!"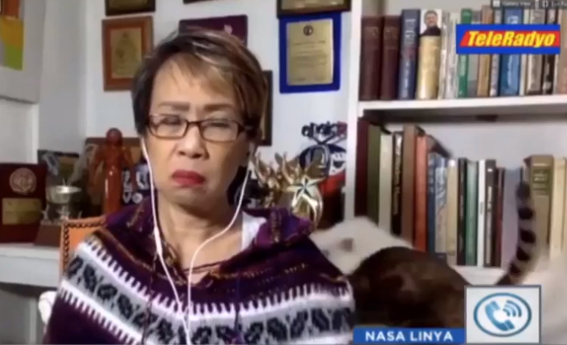 People definitely enjoyed the video, with many saying it is the best live interview to be conducted at home.
One Twitter user commented: "I'd give my right arm to see what happened just after this clip was ended. What'd she do? What'd the CATS do? I'm never going to sleep again……."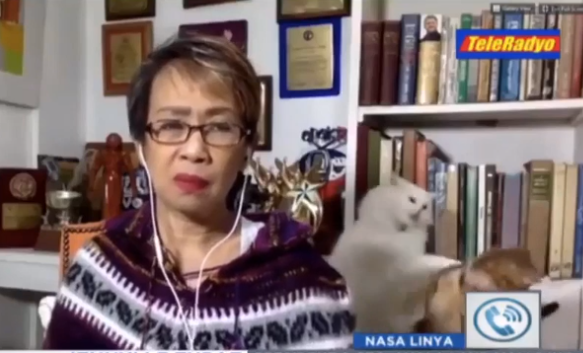 Another wrote: "…It's like your kids who are in some kind of disagreement or playing rough house behind your back while the parent is busy taking care of other things. Lol Too funny!"
A third said: "This has been the best part of the whole "social distancing" mandates: animals in newscasts!"
The room is an 8. The cat fight is 10/10 pic.twitter.com/Mtm64wrBPc

— Room Rater (@ratemyskyperoom) May 16, 2020
This is not the first time animals interrupted a live broadcast.
Fox News 13's chief meteorologist Paul Dellegatto was in the middle of a report when his adorable dog hit his head on the device that shows forecast animations.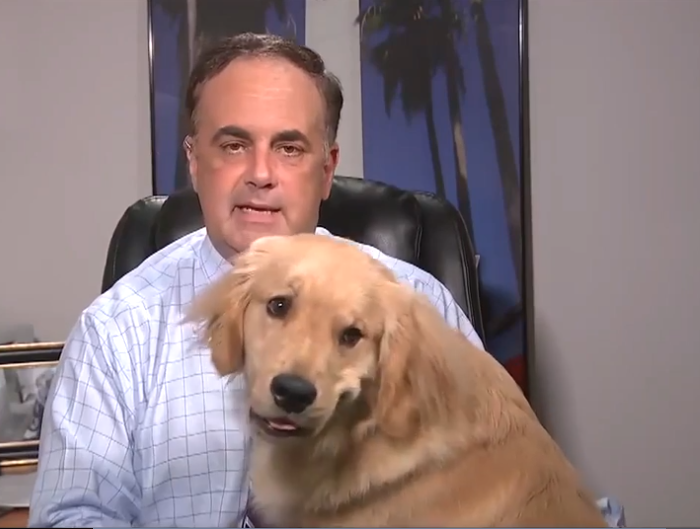 "That wasn't quite smart," Dellegatto told his dog, Brody, as the device stopped working. The reporter then hinted that the pooch probably wanted some treats so he promised that he would get some food after the broadcast.
What are your thoughts on this? Let us know in the comments section and SHARE this story with your friends and family!
Recommended Video For You!
"Dog Has Hilarious Reaction To Cat Snapping At Her"