Kittens can be destructive but they are one hundred percent adorable! Like other pets, our feline friends can also be caring, thoughtful and loving.
One cat owner recently shared how his cat brought him a snake after his kitty destroyed his earphone cable.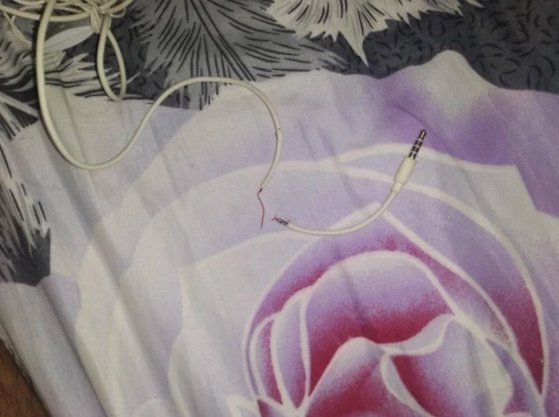 The 8-month-old cat tore the cable in half by biting through it. Of course, Haryanto Pherwhirra Ramadhani was not happy with what his little friend did.
He told Bored Panda: "I was really angry to see my earphones destroyed." Haryanto scolded his furry companion and it immediately ran away.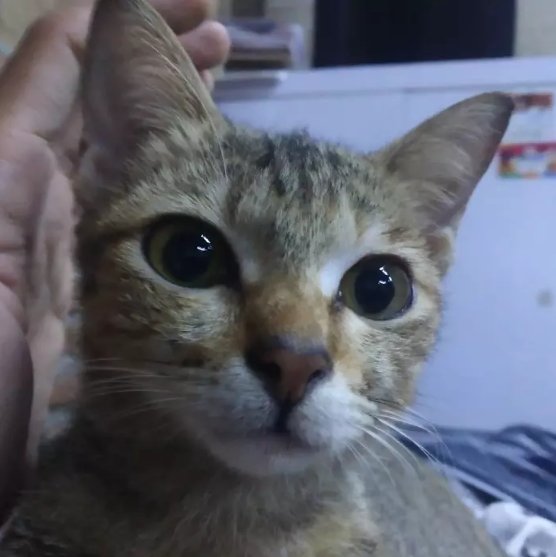 After an hour, the cute kitty returned, but with something else. The thoughtful feline had a small snake in its teeth!
"I was so shocked to see it return with a snake," Haryanto expressed. "Snakes are very rare in our area."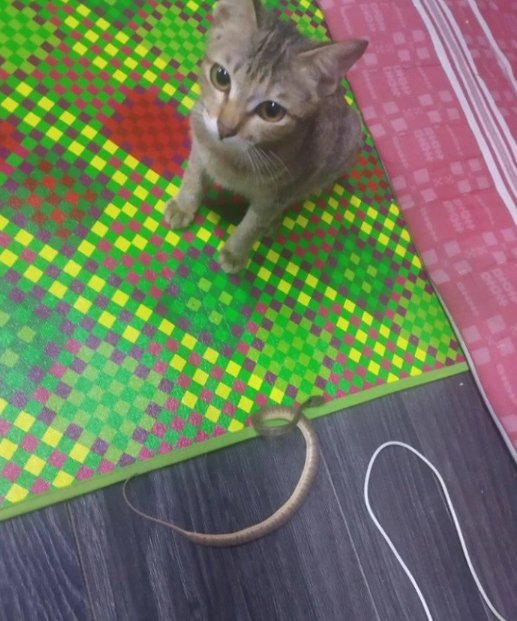 The gift caught Haryanto off guard and even though he couldn't use the snake to listen to his favorite songs, it is the thought that counts!
People were impressed and amused by the cat's hunting skills. Haryanto's story immediately gained 10K likes within a few days.
One person commented: "This cat deserves a Nobel Peace Prize!"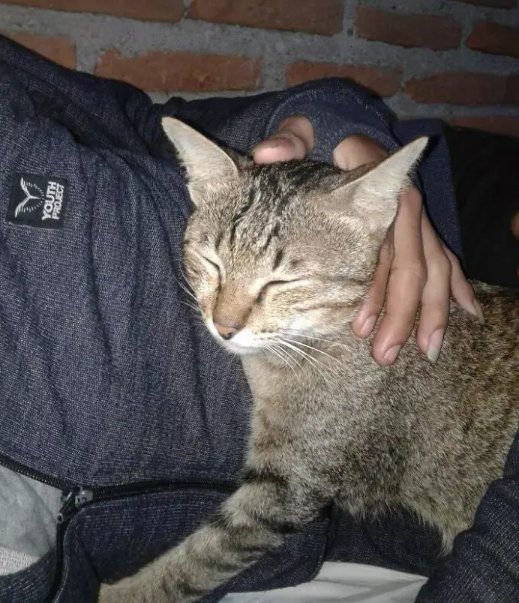 Another wrote: "Aw the kitten thought the earphones where snakes he was only helping his hooman."
A third said: "Looks the same, so it must be the same… lol."
Someone else commented: "Cats do care. They just don't know how to do it right."
What are your thoughts on this? Let us know in the comments section and SHARE this story with your family and friends!
Recommended Video!
"When The House Ain't Big Enough For Both Of Them—What Happens When Cats And Dogs Face Off"