There is no limit to imagination, and this artist has proved that. He along with his ginger cat named Zarathustra has created something unique that nobody has ever seen or imagined of.
He says that his cat, Zarathustra can improve famous paintings. He says that he is just the poor assistant who caters his 'furry majesty' with the day to day dealings.
The cat allows his master to use his photoshop, photography, and painting skills to put in his precious images into the artworks of well-known artists from the past.
The artist wrote a book called "Fat Cat Art: Famous Masterpieces Improved by a Ginger Cat with Attitude" that displays the wittiness and quirkiness of his ginger cat and the art form he used to recreate more than 150 famous paintings with his cat.
The artist said that he and Zarathustra are very keen on working with new pieces and are trying something different and unique to show the world. He loves his ginger cat Zarathustra, and he has shown his true artistic skills and little bit humor to show the world that art can be both meaningful and funny at the same time.
His book has been published in Korean, Chinese, and English editions and he said the Japanese edition would be out soon.
Scroll down to see the amazing display of art and imagination that gives new meanings to the famous works of art.
#1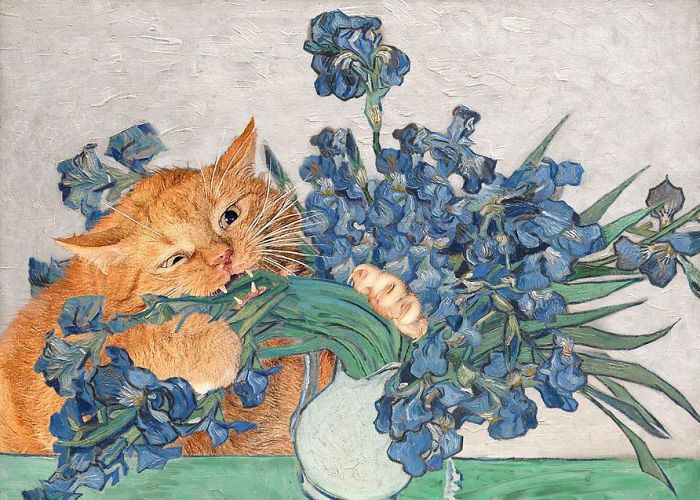 #2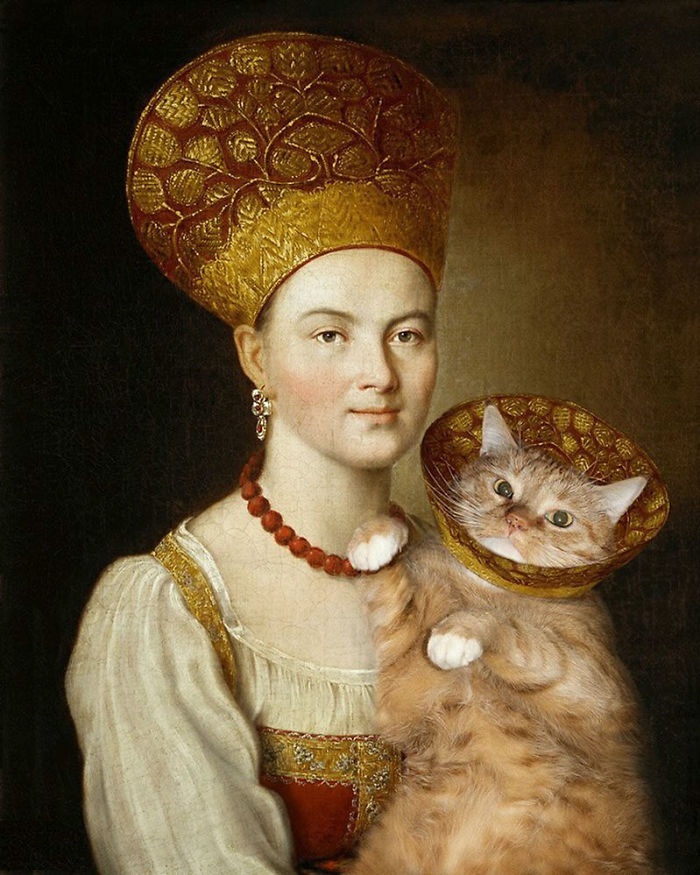 #3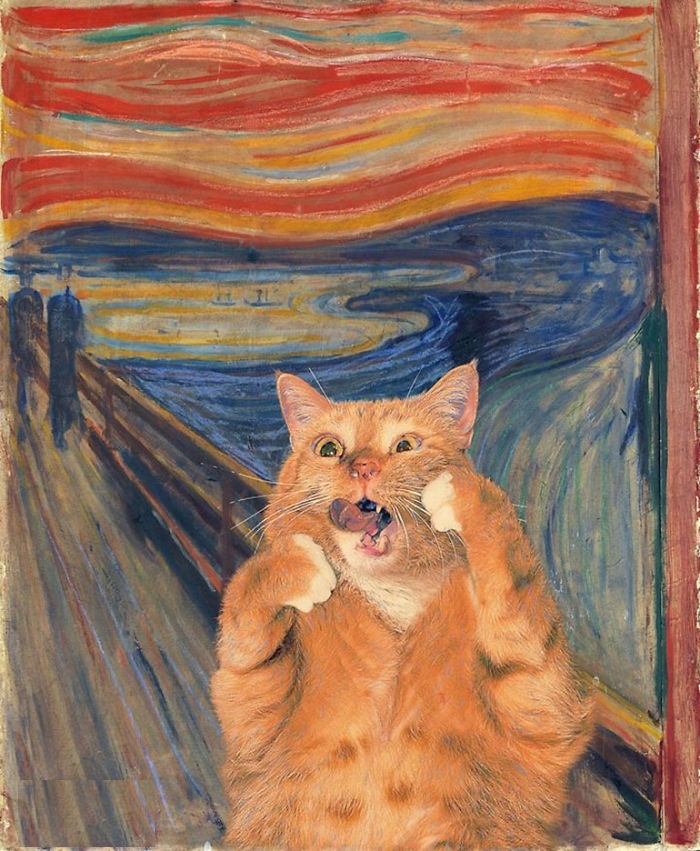 #4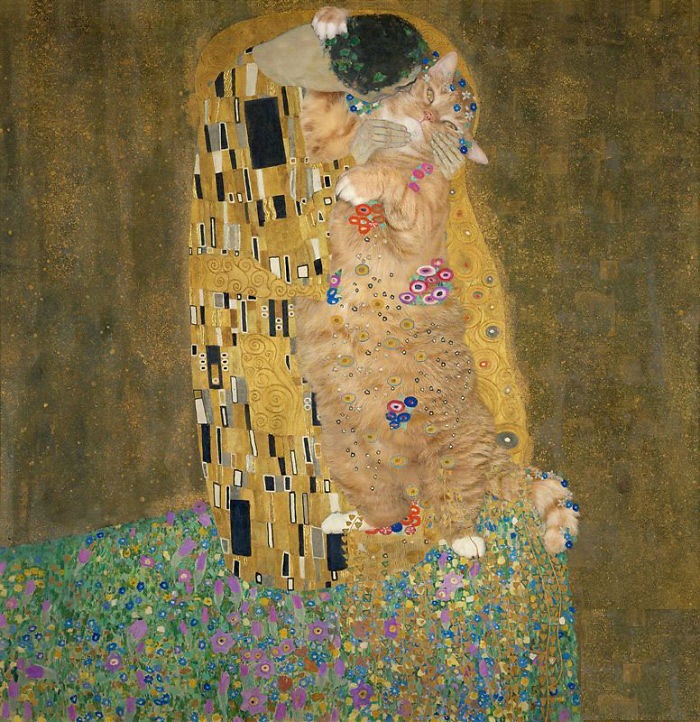 #5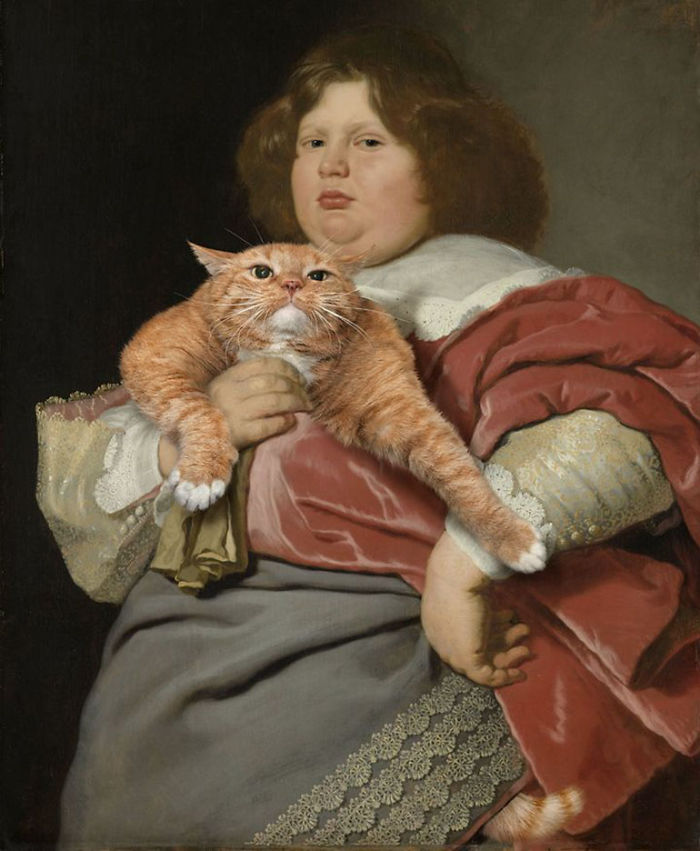 #6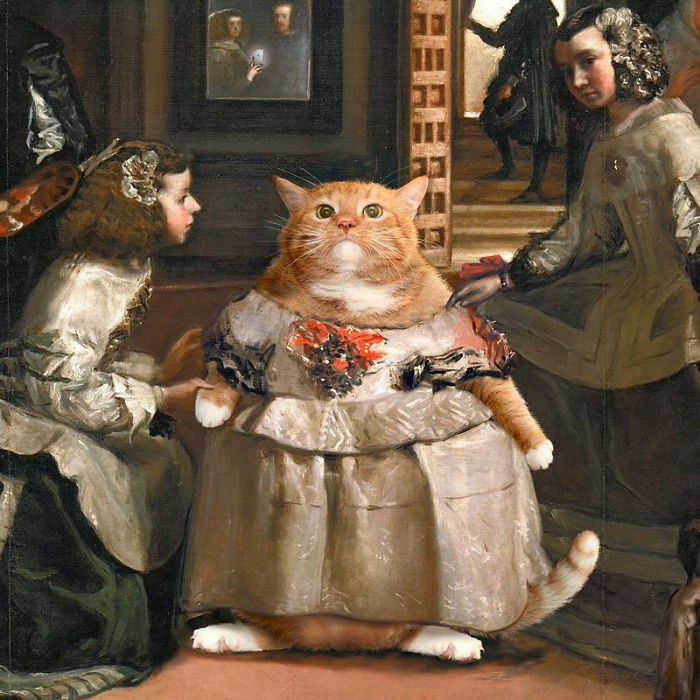 #7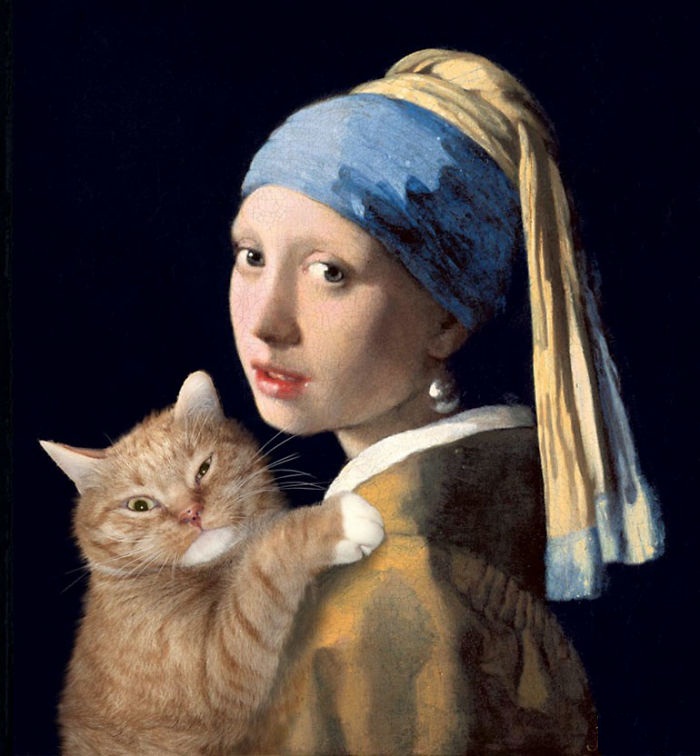 #8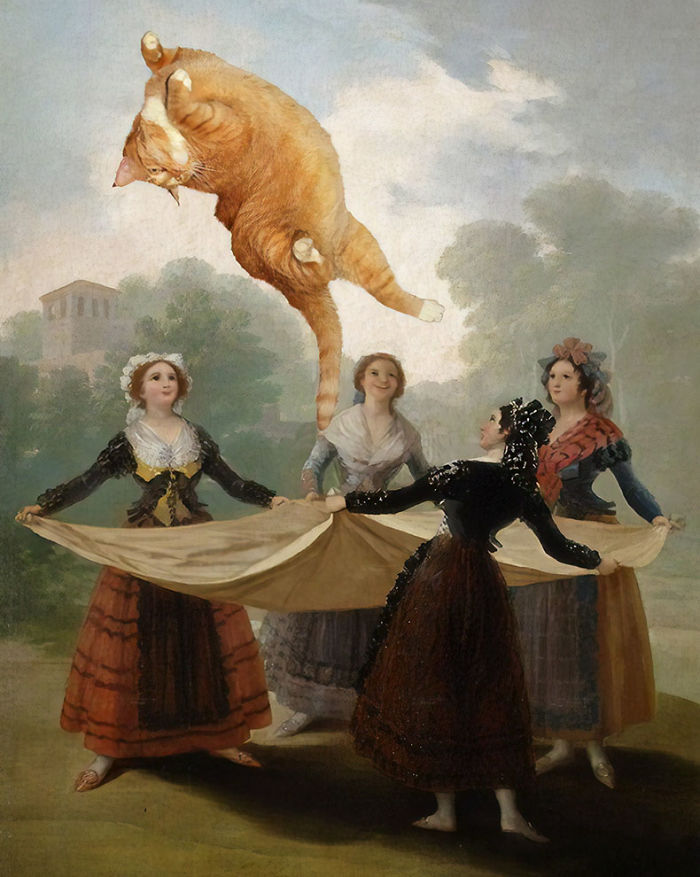 #9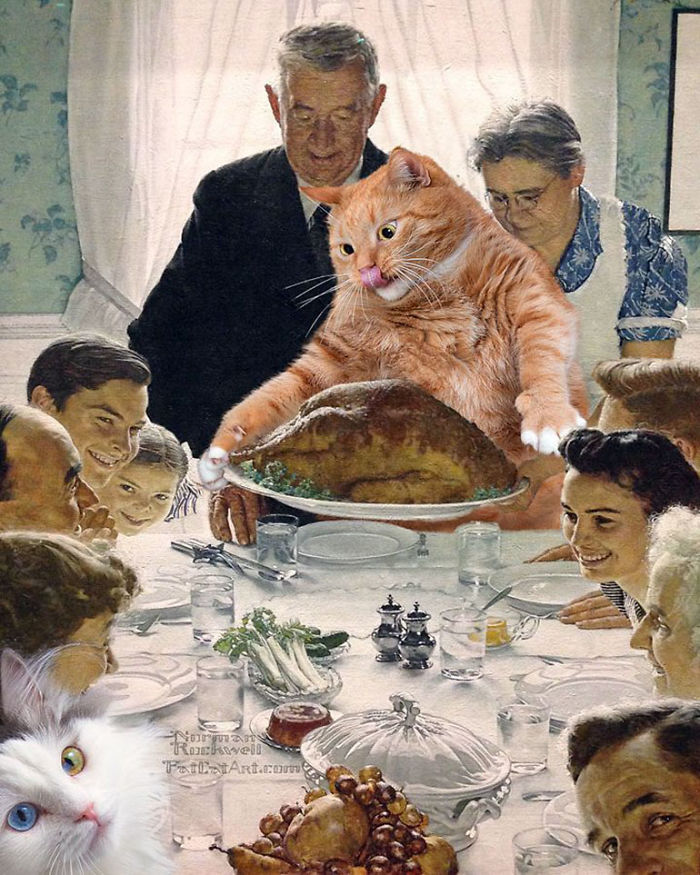 #10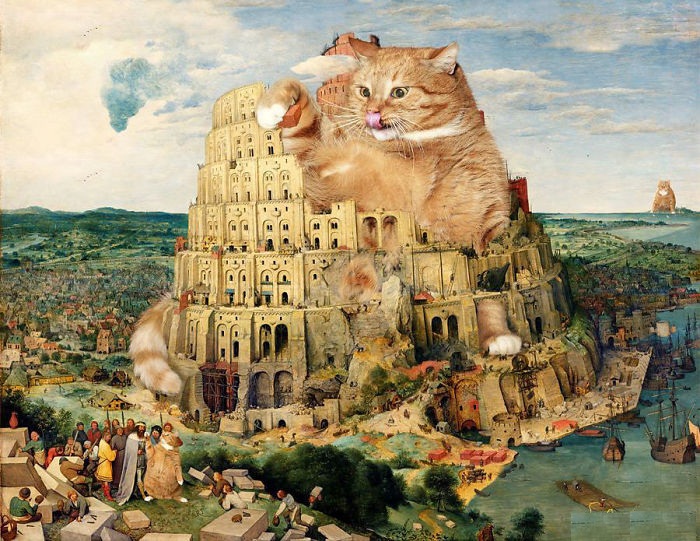 If you liked this post, share it with your friends and family.
"Recommended Video –"Adorable Toddler Shows Off Her Dance Moves And Wins The Internet"

Don't forget to ▼LIKE US▼ for more inspirational stories!
Enjoyed the article? Check out another interesting story below ▼
---

Share this story with your friends and family!
---