Recent shocking footage from Ponta Grossa, Brazil, will have car thieves think twice before hijacking another vehicle. Ponta Grossa is the 4th most populous city in the Brazilian state of Prana and counts over 310,000 inhabitants.
In the recording taken by the residential CCTV camera, a man is seen crashing with the car he had stolen and 'flying' right out of the window high up in the sky and landing on the roof of the nearby house.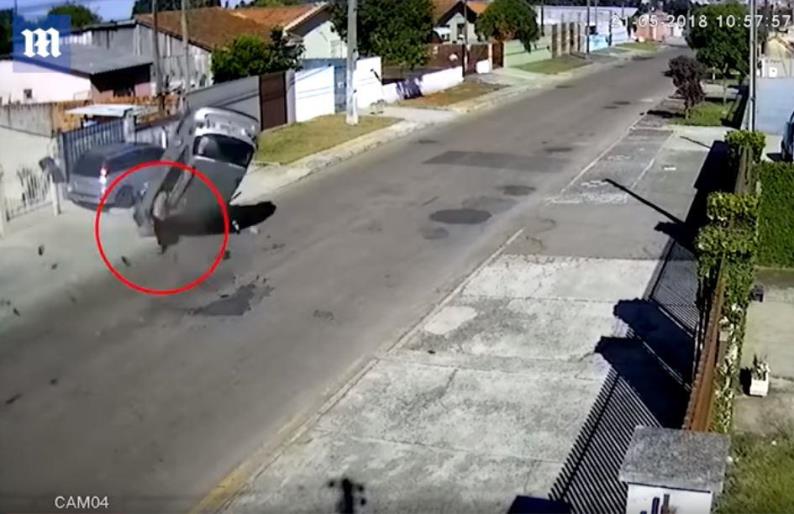 Daily Mail / YouTube
According to the reports, there were two people in the car, but only the one on the passenger's seat got ejected from the vehicle. After landing on the roof of a nearby house, he fell to the ground.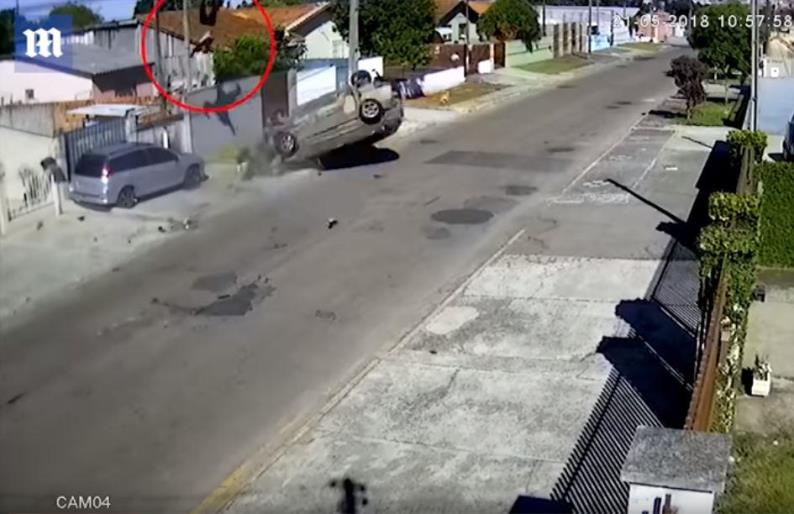 Daily Mail / YouTube
Later on, the suspects were caught and arrested by the local police who were in pursuit of the stolen vehicle prior to the crash.
Watch the video To see How it happened
One of the thieves is currently still being observed in a local hospital and will be required to give a statement when he gets discharged from their care.
The driver, who only suffered minor injuries, was already arrested and charged with possession of stolen goods, disobedience, and dangerous driving.
Thief or not, don't forget to wear a seatbelt when driving! SHARE this with your friends and family!
Recommended Video!
"This Boy Was Arrested For Impersonation Of Police Officer"
Enjoyed the article? Check out another interesting story below ▼
---

Share this story with your friends and family!
---