Vegan demonstrators started a protest outside a meat shop. When the butchers could no longer contain their anger, one grabbed a large piece of meat and shoved it on the protester's faces.
In the video filmed by vegan protester Ginette Lindstrom, one of the butchers can be seen getting angry at the people gathering outside their market stall. In frustration, he waved a huge piece of meat in the direction of the group.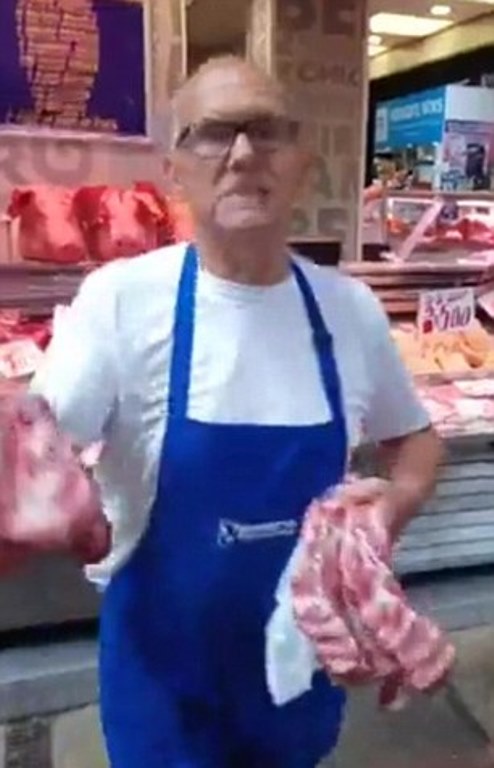 The meat traders demanded the demonstrators to leave the Leeds Kirkgate Market, and they even called the security on them.
Talking about the incident, Ms. Lindstrom said: "The abuse started immediately as we had turned the corner and become visible to the butchers.
'Instantly we were shouted at to "Get out" and "F*** off" etc along with other slurs as we remained silently walking down the shop."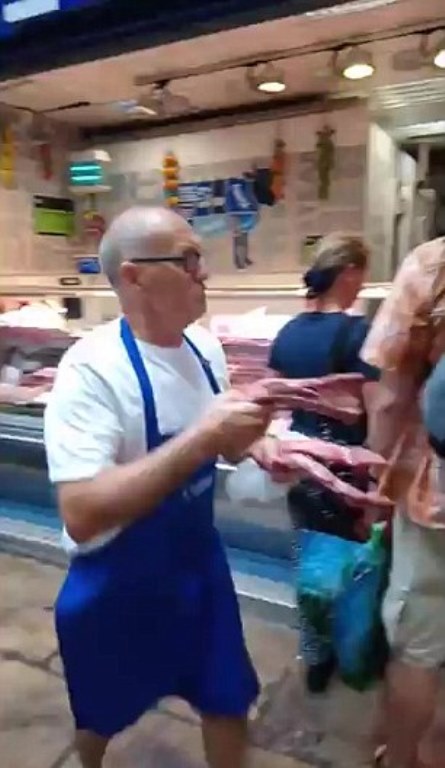 According to the demonstrators, that they were outside the butchers to highlight and see abuse within the industry. Ms. Lindstrom also said they wanted to be a non-violent and silent protest.
She claimed that parts of animals were slammed into her face and mouth of another protestor, although this wasn't seen in the footage.
"I had water thrown at me along with the other protesters from the guys who owned the vegetable stall opposite the butchers. My phone got soaked among other thing," she continued.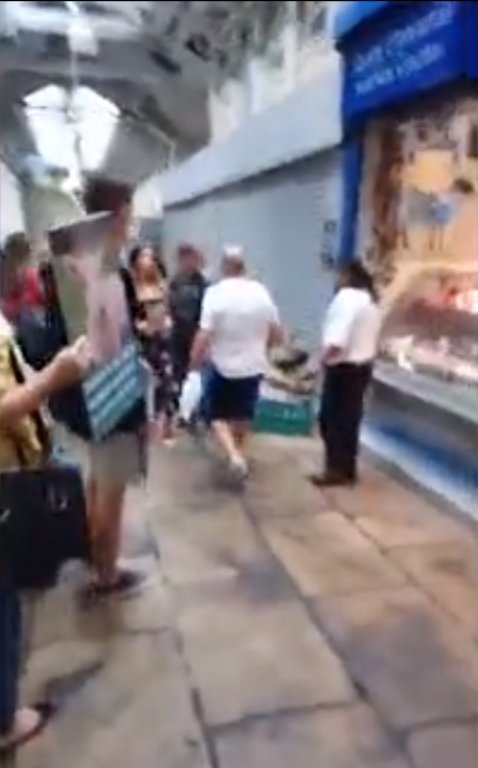 "Everyone was attacked verbally – progressing onto very violent verbal threats, we were told we were going to receive physical abuse if we did not move or stop recording and that our equipment would be smashed."
Since sharing the footage on social media, Ms. Lindstrom said that she has received a mixed response for her protest.
"The reaction has been mixed as we expected but this post has really highlighted some extremely twisted and disturbed individuals and promoters for the agricultural industry.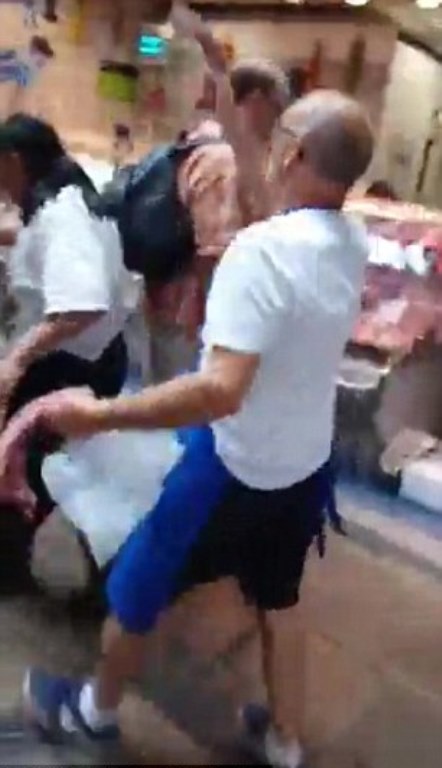 We have received physical and sexual threats and a lot of abuse in general.
However we have also received a lot of positive support especially via inbox from people who haven't wanted to comment on the posts due to the behaviour and language of those promoting and in favour of eating animals."
What's your take on this? Share your thoughts with us in the comments section below!
"Recommended Video –"Three Healthy Beverages Will Remove Extra Fat In Your Body This Summer."
Enjoyed the article? Check out another interesting story below ▼
---

Share this story with your friends and family!
---