A Peruvian man who was searching for the best way to get to a popular bridge in Lima, Peru via Google Maps instead discovered something else that was totally shocking: a view of his wife cuddling with another man on a bench.
The unidentified man was using Google Maps' Street View feature that allows the viewer to see what an actual location on the map would look like. It's useful for identifying landmarks that are not immediately obvious when looking at the overhead map.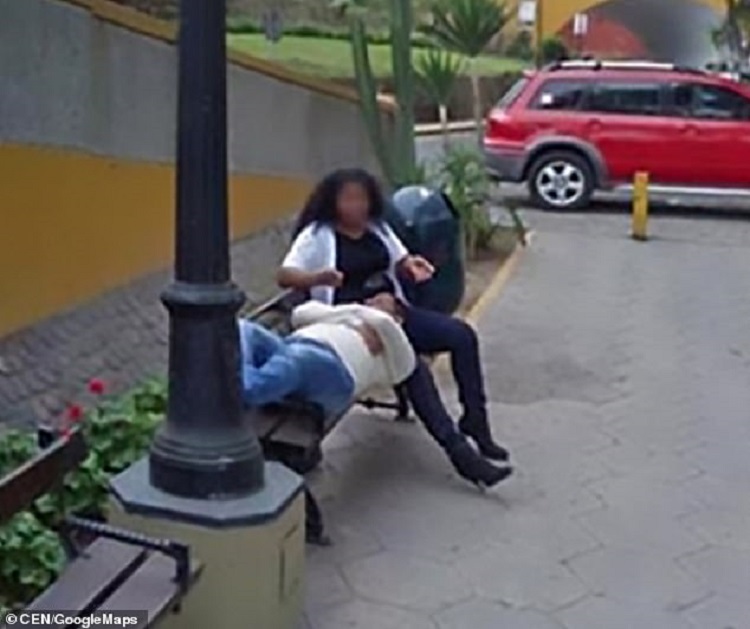 Apparently, it was also good for capturing evidence of infidelity. The husband recognized the white top, jeans, and heels that his wife had worn on several locations and a closer view of her face confirmed that it was indeed her. What was jarringly out of place in the picture was the man lying down on his wife's lap as she tousled his hair.
The photo was taken in 2013 at the Puente de los Suspiros de Barranco (Bridge of Sighs of the Ravine) in Lima.
Watch the video below to see the funniest things that Google Maps caught on camera.
After confronting his wife with the picture evidence, she finally admitted to having had an affair at that time. Local news reports say that the couple divorced soon after.
In the meantime, the man also shared the photos showing his wife' infidelity on social media and his followers mentioned that "it's a small world" while at the same time lambasting the wife.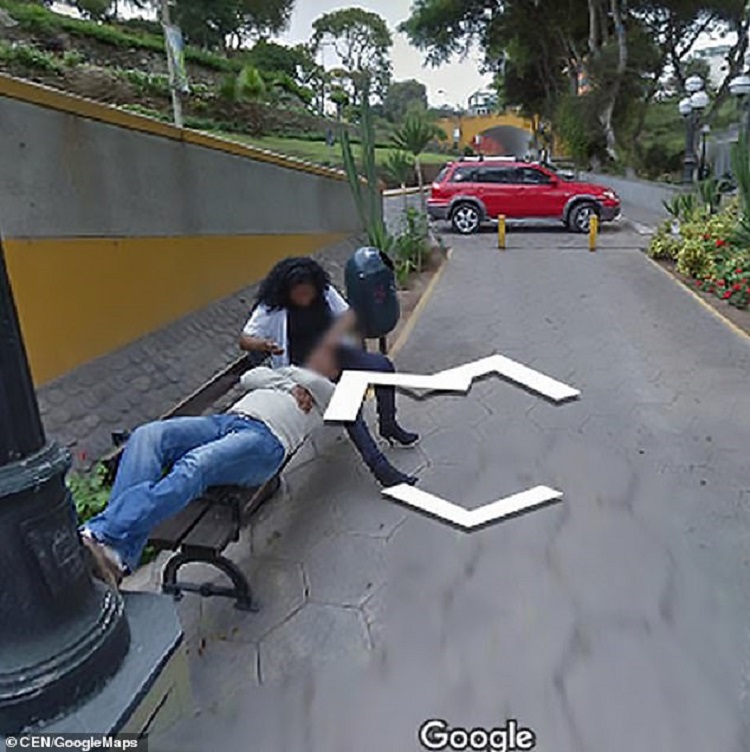 The 360-degree photos taken by Google Street View vehicles ensures very detailed photos that are helpful for travelers but at the same time, have managed to capture some compromising photos.
These include a couple having sex along a highway, a prostitute giving a client a handjob in broad daylight, and even a drunk man running after the Google Street View car once he realized that his mugshot had inadvertently been taken.
Recommended Video!
"This Casanova Caught Cheating And Wrestled To The Ground By His Three Girlfriends"
Enjoyed the article? Check out another interesting story below ▼
---

Share this story with your friends and family!
---