Kindness is a rare act but is still alive in some hearts. Many superheroes wander the streets disguised as ordinary people, but their deeds reveal who they actually are. Yes, such people exist, and their little help becomes day saver to so many others.
Scroll down to watch the video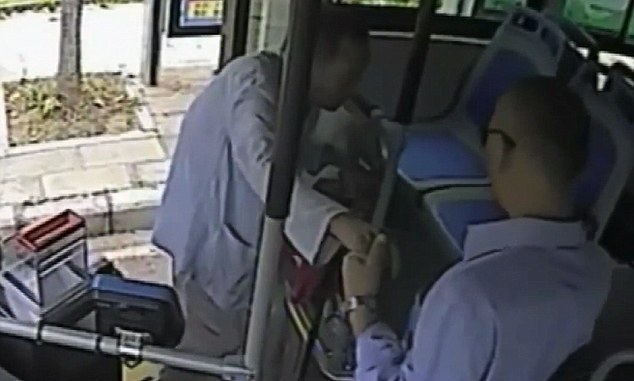 A similar incident took place in the city bus of Shiyan city in central China. A man in his late 70's was traveling on the bus. At the time of deboarding, he faced trouble to step down the bus. His body was fragile and weak due to his age.
Video Credit: pear video
 The driver of the bus saw the elderly man and decided to help him. He turned the ignition off, went to the exit door of the bus and offered a piggyback ride to the old man.
The driver later told that he saw the man struggling and it reminded of his father. His father is near the same age and face many difficulties while performing simple tasks. He understood the old man's hesitation, and that is going to help him.
All the other passengers from the bus saw him and appreciated his sudden action to help the man. They told him that he was a kind man and people like him are hard to find.
The incident got recorded on the surveillance camera fitted in the bus for a regular check. The video went viral, and people praised his kindness and loyalty to his job.
The driver said he was concerned about the old man because the last step was seemingly high and far from the ground.
Share this post with your friends and family.
"Recommended Video – Dog Abused So Badly That She Was Too Terrified To Even Look At Her Rescuers"
If you liked this post, we would love to hear from you:)
Enjoyed the article? Check out another interesting story below ▼
---

Share this story with your friends and family!
---