Harley Mallow was only two years old when she suffered from horrific injuries, leaving permanent marks all over her skin. Now 23 years old, she is pregnant with her first child. She also shares how starting a family helped her accept her body completely.
Harley suffered 80 percent burns after the washing machine in their home burst into flames. Her fast-thinking father quickly threw her out of the room so she could escape.
The young girl was airlifted to a hospital and underwent over 20 surgeries since the incident, leaving her with big scars all over her body.
Because of the horrifying accident, Harley kept her skin hidden to stop other kids from bullying her over her appearance.
All of these changed when she met the love of her life, Josh. They are now expecting their first child. Harley also said that she wouldn't change anything about her skin or body.
Even though she suffered severe burns when she was young, Harley said "In June 1997 when I was two-and-a-half years old, I was taking a nap in the back room and my little sister was asleep in the living room.
"My parents were outside with some friends. My oldest sister was just getting home from school when she saw the smoke and told a family friend.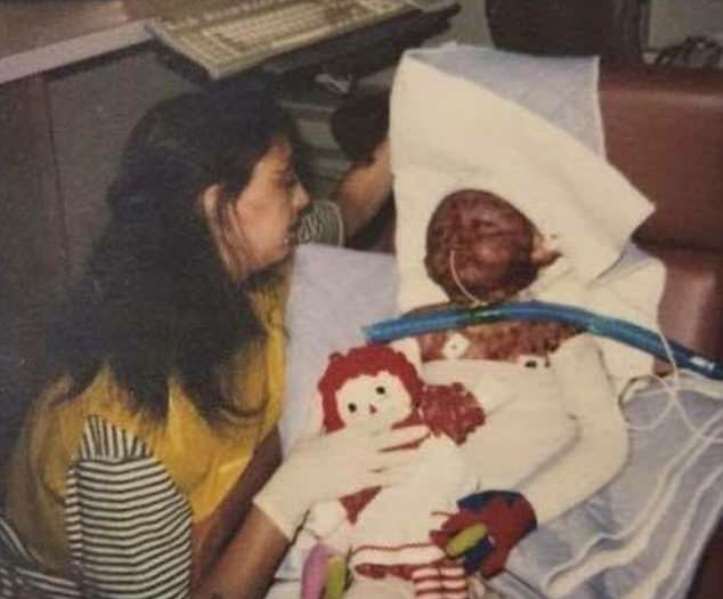 mediadrumworld
"The family friend told my oldest sister, Michelle, to run and tell my parents as she ran in to get us but could only get to my little sister, Sierra, due to the smoke and fire blocking her from getting to me.
"My dad had to pour water on himself and knocked on the back door to get to me. He ended up throwing me out the door because the floors started to cave in."
Harley also shared how her mother did CPR on her until the medics arrived.
"I spent at least three months (in the hospital), including my birthday. I was burned over eighty percent of my body and have went through numerous surgeries," she expressed. "My dad survived with minimal scarring that you can no longer see."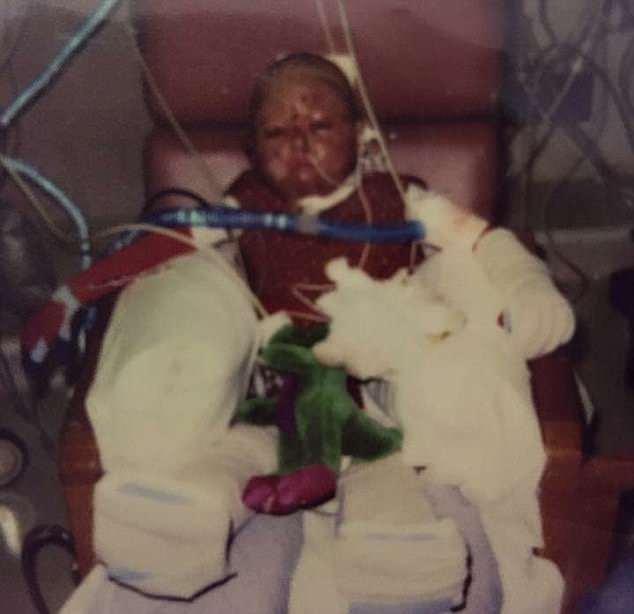 mediadrumworld
Since Harley was 14, she was bullied at school over her appearance. "I battled with my physical appearance starting at the age of fourteen and was picked on all throughout school," she said.
"I hated everything about myself," Harley said. She also mentioned that she didn't like wearing anything that showed her arms legs, or feet, so she would tend to avoid any contact with others when she was out in public.
"I was tired of being so depressed about everything. I would even physically harm myself when I was younger and really just wanted to die," she added.
"People telling me that I was better off dead didn't make my situation better. I had a lot of skin grafts done and some plastic surgery done.
mediadrumworld
"The physical part was rough, but the mental part was the worst. Every now and then I'll have slip-ups."
She was in her early twenties when she met Josh, and that's when she started feeling differently about her body. They got married in front of their families and friends last October.
"For the most part, I'm very happy today, my husband plays a huge part in that," she said. "We like to give all the credit to his best friend. He tagged Josh in a picture on Facebook and I added him because I thought he was cute.
"Then a few months later Josh ended up messaging me – the first time we actually hung out was when we went to The Barnum and Bailey circus and we pretty much hit it off and have been together ever since.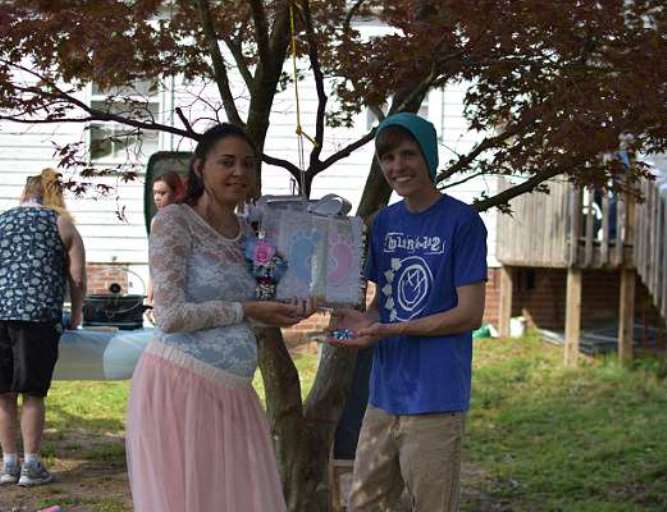 mediadrumworld
"When I found out I was pregnant, we were both honestly a little scared. We had just got married a month before we conceived."
Although Harley lived her life in hiding before, she is now confident in her own body. "I would hope that by always showing my kids love that they will treat others with love and kindness and accept everyone who may be different than them," Harley expressed.
"I'm definitely a different person now, so much more happy and outgoing. Talking about my accident is so easy now.
"I'm not sure how life would be without my scars. I wouldn't change anything as of now anyway. They make me the person I am today.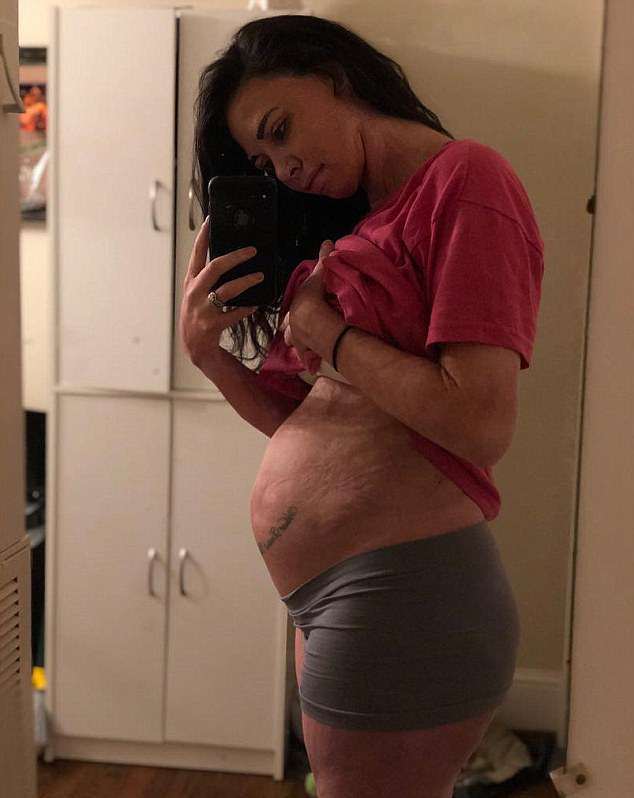 mediadrumworld
"Certain clothes don't fit right due to lack of muscle tissue and one foot being burned so shoes don't fit that great."
She also added, "I guess the toughest part is learning to deal with life and people making fun of me, which is something no one should have to get used to.
"The majority of the feedback I get is positive now, but I still have the same negative comments, however, I just overlook them."
Harley also advises others not to let any negative feedbacks win. "React with kindness because they can't feed off of that and as long as they can't retaliate they won't continue with it. You're better than what people say, and life does get better."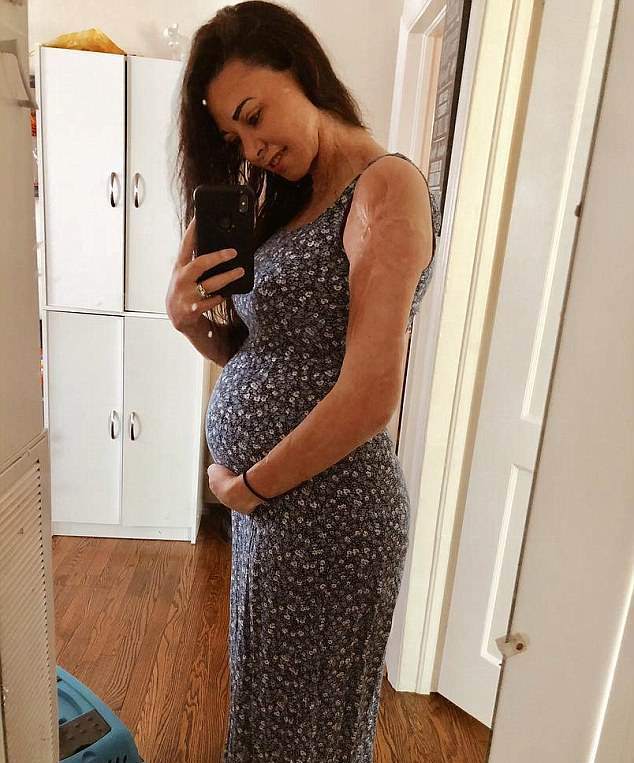 mediadrumworld
What's your take on this? Do you agree that Harley is beautiful inside and out? Don't forget to SHARE this inspiring story with your friends!
Recommended Video!
"11 Mistakes Woman Should Avoid During Pregnancy"
Enjoyed the article? Check out another interesting story below ▼
---

Share this story with your friends and family!
---