Almost all corporations constantly strive to make their customers believe that they are the most environmentally caring, honest and socially responsible entities. Sometimes it looks like the profit they are earning is just a bonus, which is not the case, as a matter of fact.
An Indonesian Burger King outlet has gone out of the way to empower differently-abled people.
This specific outlet in Bali hires deaf people to work as order takers and register keepers. To let the deaf employees work properly, the management commissions specially modified service counters.
These counters have display signs for the customers to know that the person they are dealing with is deaf.
In order to place an order, the customers have to point at the things they want on a laminated display showing the menu items and deals.
Logically thinking, this is a great move as it gives differently-abled people a steady job, which is usually a difficult thing for them.
It also has a positive impact on the customers, making them realize what gifts they have, and that the things they take for granted are not there for other people.
But one Twitter user was too skeptic to believe the outlet's good intentions.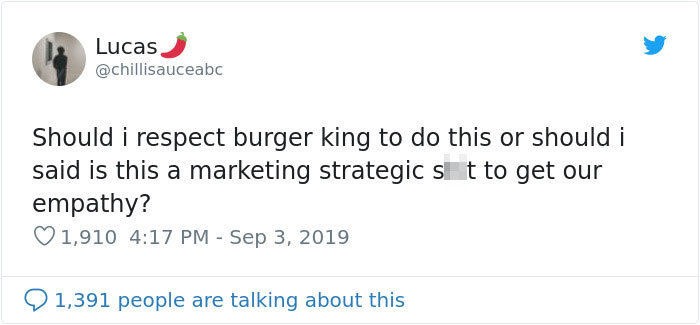 When the fast-food chain spotted the cynical tweet, they responded in a priceless manner.
The Twitter engagement of Burger King and the person who commented on the issue sparked a debate regarding corporate responsibility and the rights of differently-abled people.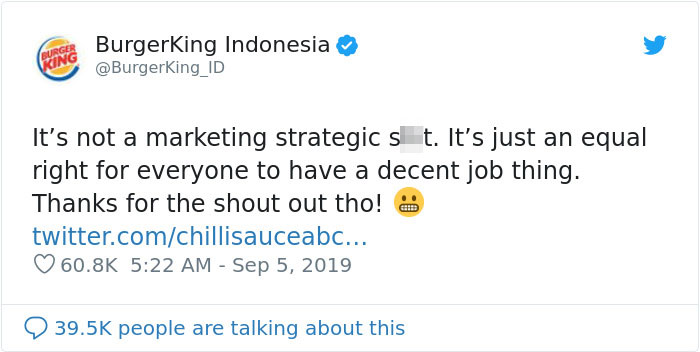 Here is what the Twitter users had to say.
Bali, the island where all this happened, is famous for being a 'tourist paradise.' The island has a sign language that is only used here. It is known as 'Kata Kolok,' meaning the language of the deaf.
Kata Kolok is totally indigenous to Bali and has no relation with Indonesian or International sign language.
This language is the primary mode of communication in the Bali village of Bengkala where there's a high percentage of deaf people.
As a matter of fact, Bengkala is referred to as the "Desa Kolok" — the deaf village.
Being neutral on the matter, one can easily say that the Burger King's Bali outlet we're talking about actually did a good job for the local deaf population by providing them an opportunity to work.
Recommended Video For You!
"Deaf Woman Gets Her Hearing Back, But Mother-in-Law Has No Clue Her Actions Are About To Be Exposed"