Bullying is a continuing epidemic in the American school system. According to official government data, as many as 1-in-4 and 1-in-3 students in the U.S. have experienced some form of bullying in school.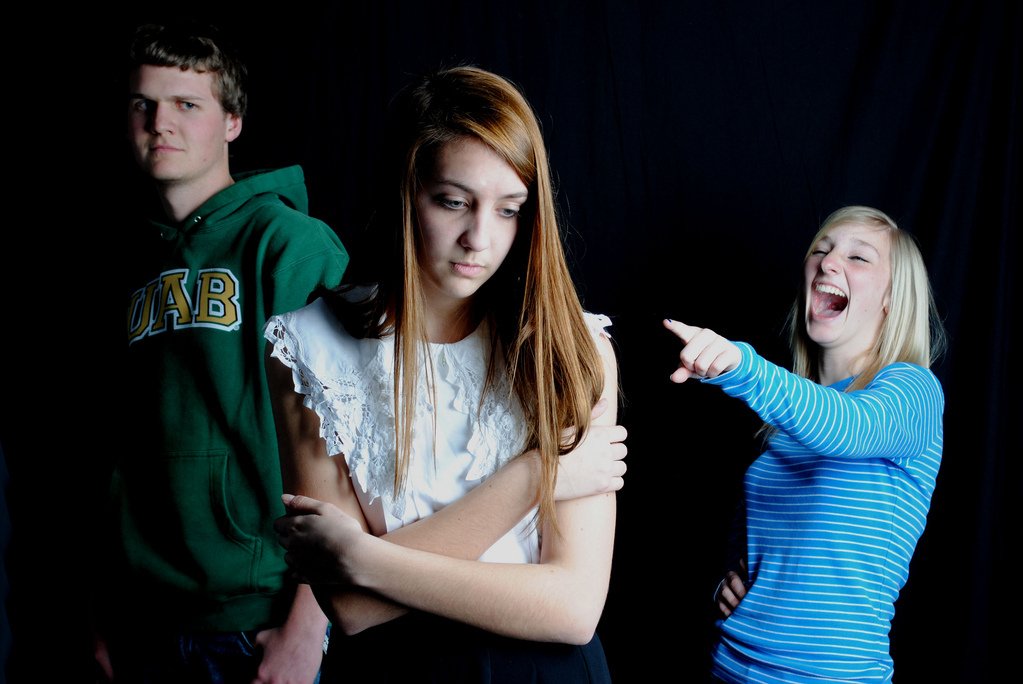 It's ironic that with so many resources going to education, barely a dent has been made on incidences of bullying.
Bullying is a huge social problem because of the traumatic effects on the victim at such an impressionable age. These feelings of helplessness can have long-term effects on the personality development of these victims. Some of them might even snap. Although difficult to corroborate, bullying has been usually referenced in the context of school shootings.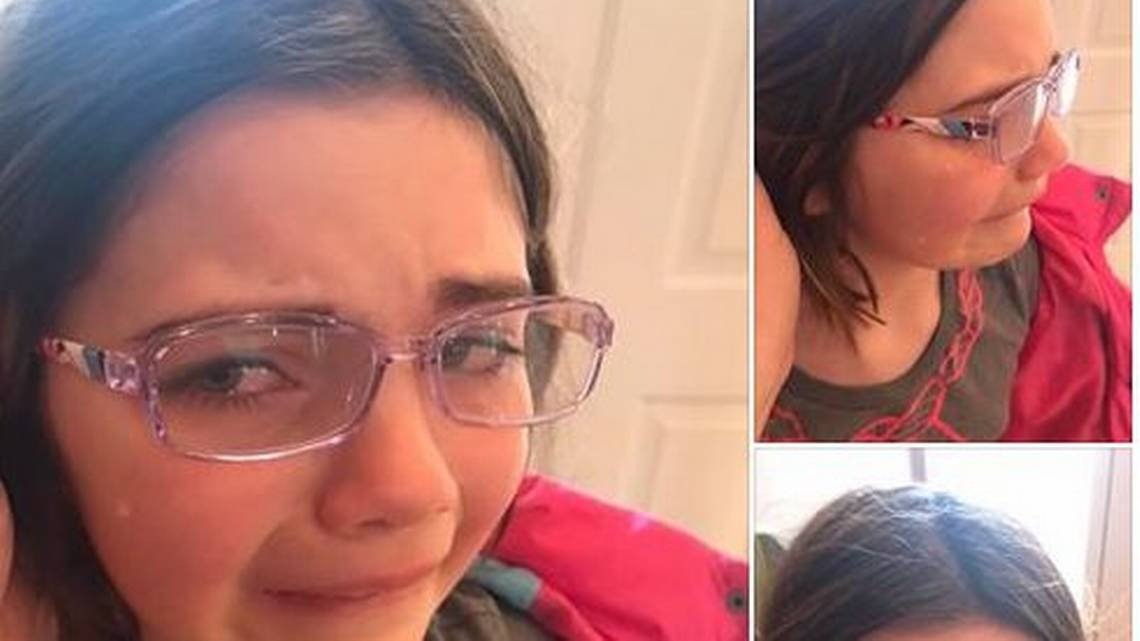 Although a complex problem that the government is struggling to deal with, one Louisburg, Kansas mom named Aimee Johnson wasn't going to take all of this sitting down.
The problem began last December 13, 2017, when Aimee's daughter was bullied on the school bus. In the first incident, her daughter was punched in the stomach by a boy and had her hair pulled. Soon after, two other boys joined in and started calling her daughter names and taking things from her, aside from getting physical.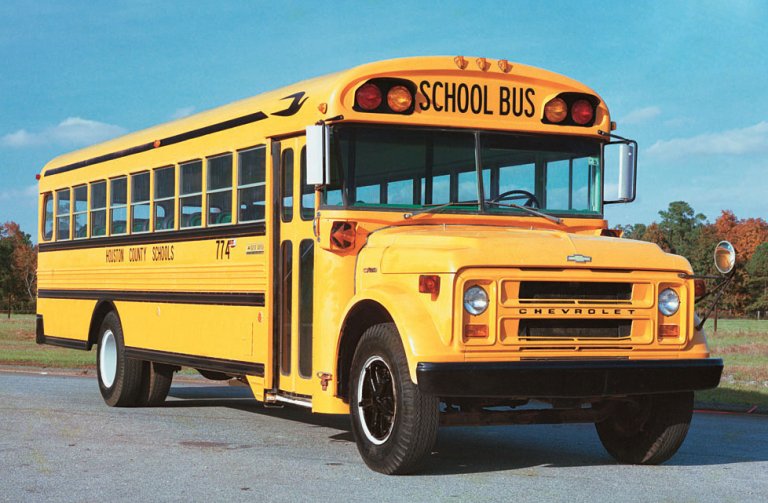 After efforts to resolve the bullying incidents with the school and the bus department failed, Aimee decided to take the fight to Facebook.
She posted pictures of her distraught 9-year-old, telling everyone about the effects bullying has had on her. Aimee's daughter didn't want to go to school anymore, she wanted to move, and her self-confidence has plummeted.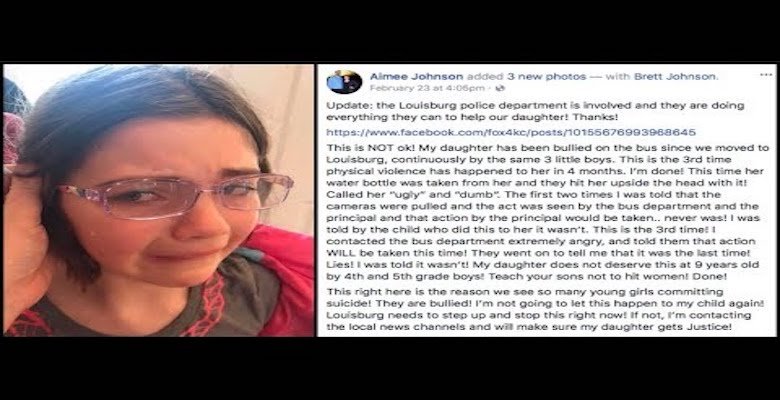 Part of Aimee's post mentioned, "This is the 3rd time physical violence has happened to her in 4 months. [..] This time her water bottle was taken from her and they hit her upside the head with it! Called her 'ugly' and 'dumb.'"
To the surprise of Aimee and her husband, the post went viral. The outpouring of support has been overwhelming, with some users commenting "Your daughter is beautiful," "This child is beautiful, teach her to never accept what others say or do," and, "You're doing the right thing. She's a beautiful girl! I hope she knows that."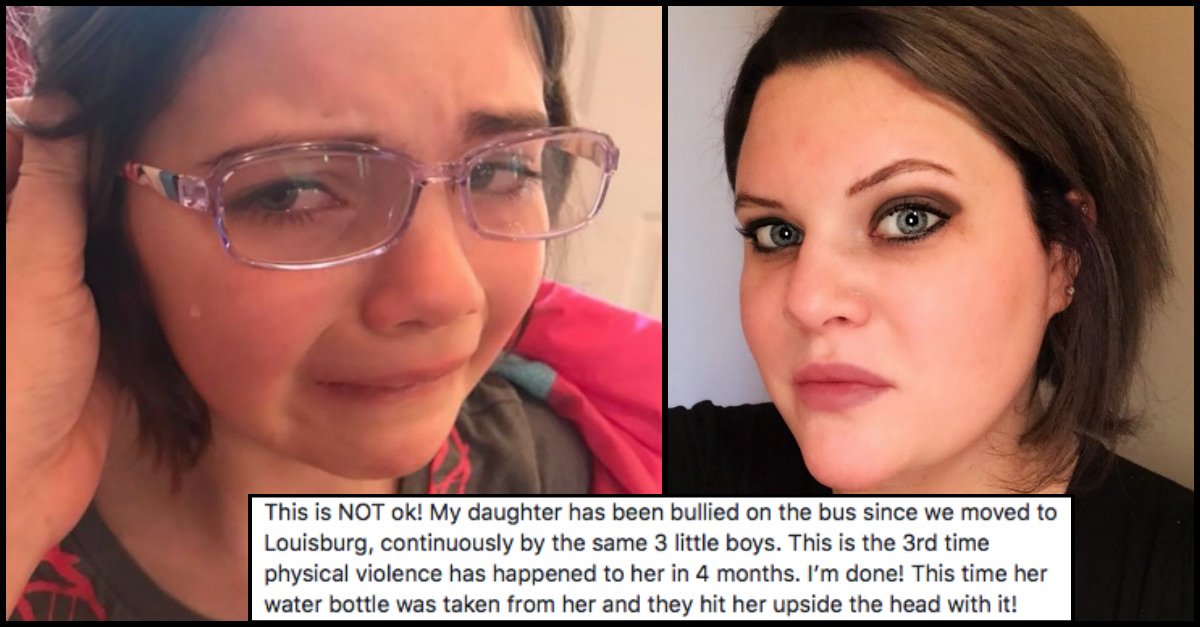 While the support is wonderful, unfortunately, the damage has been done. Aimee has had to counsel her daughter on feelings of self-worth, affirming that she is fine just the way she is. Aimee continues, "this right here is the reason we see so many young girls committing suicide."
Fortunately, the police are now involved and hopefully, the issue gets resolved soon.
In the meantime, if you want to help stop bullying in school, you can go to StopBullying.gov for more information.
https://www.youtube.com/watch?v=5O1JCHjIcMw
Follow

@smalljoys_of_life
Enjoyed the article? Check out another interesting story below ▼
---

Share this story with your friends and family!
---