Watch the full video below:
Video Credit: NBC
Rush to your internet connected device right now because the new "Brooklyn nine-nine" trailer is out and it is surely too much fun.
The show has been on our tv sets for a very long time and it is just so exciting to finally have the trailer of the 6th season of the same.
Well, the trailer is out and it looks really cool. Even if you have not watched the previous seasons yet, I would recommend you to quickly run and watch them all because this one is definitely going to be a blast.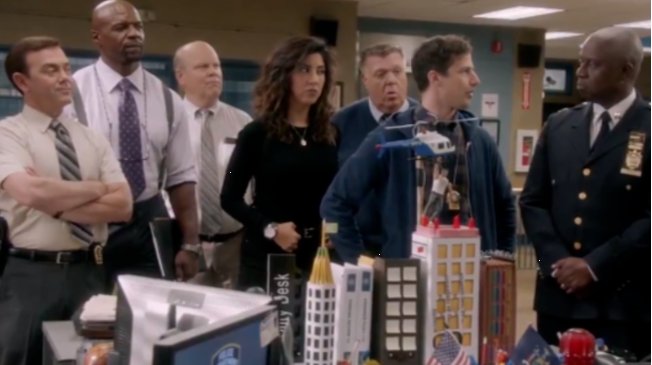 The trailer starts with a completely ironic scene with Peralta taking a leap of faith with there are explosions happening and helicopters flying around him. But, it was broken down just to be a day-dream.
The show is going to be back on tv on the 10th of January.
Undeniably, this season is going to be greater as Fox announced the show canceled but NBC somehow saved the show.
Fans were definitely not happy when the announcement of the cancelation was made but then NBC jumped to the rescue.
Another good news for the fans came in when it was revealed that all the episodes of season 6 of the show are going to be of equal time duration as the previous episode.
Which means they are still going to be long enough but they will be lesser.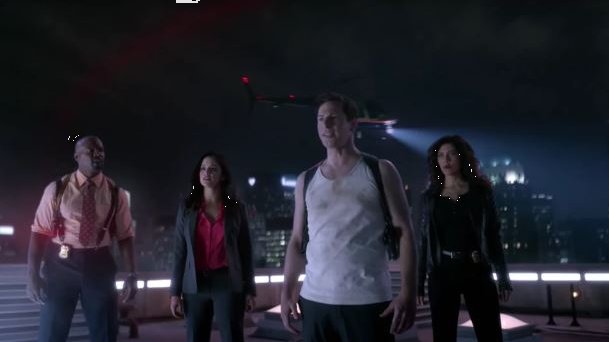 According to the revelation, there are only going to be 18 episode of the show whereas there are 22 to 23 episodes in each previous season. However, this is not going to be the last season of the show.
Andy Samberg, who plays Detective Jake Peralta came up to assure the fans to not lose their hope on the comedy show as this is not going to be there last season on the screen.
There will definitely be more. But don't take your hopes too high because you never know when is the end of anything.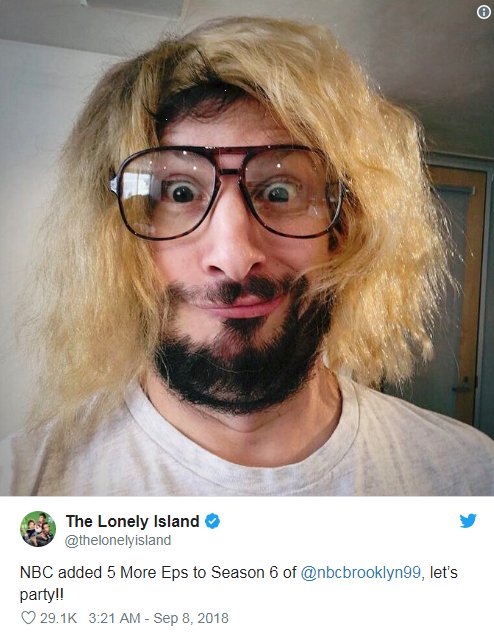 NBC network is extremely happy to welcome the show back and it is not just the network but the fans are too happy as well.
If you liked this post, we would love to hear from you.
Recommended Video!
"Twilight Saga Breaking Dawn Part 1 Trailer"
Share this post with your friends and family:)
Enjoyed the article? Check out another interesting story below ▼
---

Share this story with your friends and family!
---