LIKE OUR PAGE

When the whole world is trying to put an end to racism, there are still some morons forming a society that does not want to change for the good. Racism resides in the roots of the society and people will not change until it is completely plucked off with the root itself. Social media has played a major role in lowering the racist attacks on people. Social media has acted as an interactive platform where people can share their opinions.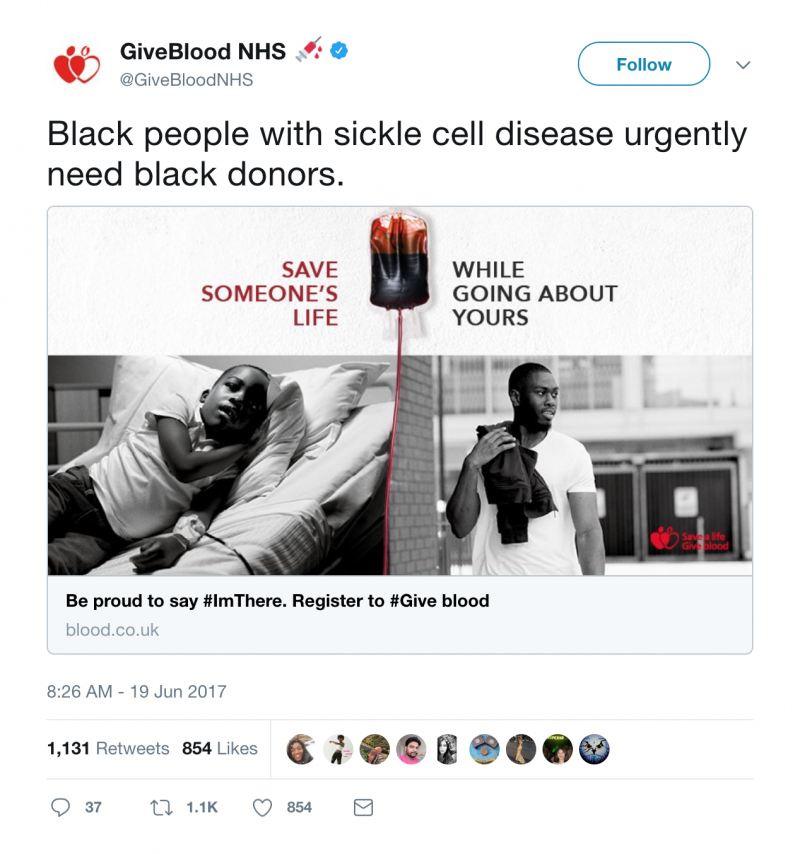 It is a case of Britain's National Health Services indulging in a Twitter spat with another user over a tweet the organization made. The organization tweeted about an urgent need for black blood donors for black people who were suffering from Sickel Cell Anemia in June. To the response, a user named @GrunenWalde tweeted saying that the issue will be resolved if the all the blacks are deported back to their native homeland.

After seeing such a response, Britain's National Health Services wasn't going to let this user go easily. They had a stunning reply to that user's tweet. The organization took a hit on @GrunenWalde by tweeting – OR… we could just deport you!
The organization did not stop with one tweet. They told @GrunenWalde that they do not welcome the user as a blood donor and do not make an attempt to attend their blood donation camp. The account of @GrunenWalde has been suspended since then.
The Twitter community took this reaction from the organization as a positive sign. Their response garnered much attention and people from all across the nation were willing to be a part of their blood donation camp.
One of the users tweeted that whoever from the organization made that tweet is an absolute legend and want to buy that person a drink or so. Another tweet came along saying that he wants to go to the blood donation camp as soon as possible just because of that particular tweet and want to record it.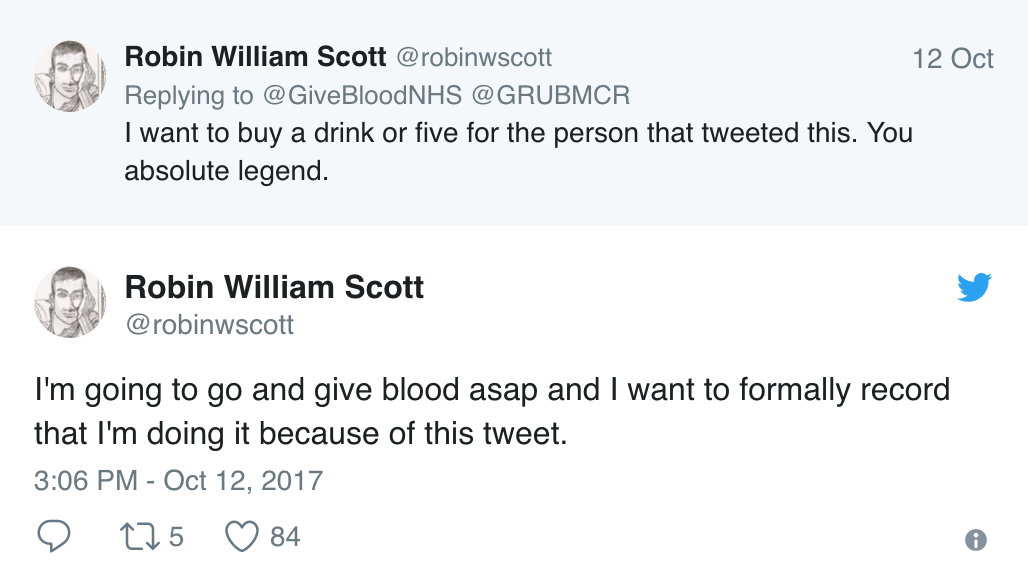 One of the spokesperson for Britain's National Health Services said that people from all cultures, diversities, and backgrounds play an essential role in the organization's life-saving work. He told to BBC that there is no room for racism and what @GrunenWalde did was not tolerable. He said that this kind of offensive behavior within the online communities will only make things worse. These kinds of users should be disbarred from using a platform like Twitter and Facebook.
The tweet from the organization allowed them to come closer to people from different communities. They said that they are only trying to help people who are in urgent need of blood.
If you think that this story surprised you, then you should definitely make comment on it revealing your thoughts and concerns.
Don't forget to ▼LIKE US▼ for more stories!
LIKE OUR PAGE