With 20 kids and more on the horizon, it's no surprise that the Radfords are the biggest family there is in whole Britain.
While Sue and Noel from Morecambe explained that the baby Nr. 20, Archie, would be their last, they announced last week that another baby would join the family. She will be the 21st child and is due in November.
The new member of the family will join the ranks of Archie, 8 months, Phoebe, 22 months, Hallie 2, Casper, 5, Oscar, 6, Tillie, 8, Max, 9, Josh, 10, Aimee, 12, Ellie, 13, James, 14, Katie, 15, Millie, 16, Luke, 17, Daniel, 19, Jack, 21, Chloe, 22, Sophie, 24, Chris, 29.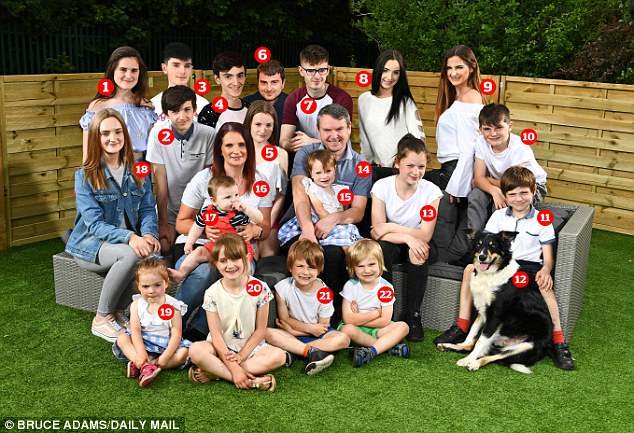 To no one's surprise, running such a big family is no easy job. Still, the couple is just as enthusiastic about their children as they are exhausted.
Interested in more numbers? Here's the breakdown of the family's life!
£160
The amount of money the parents receive weekly due to Child Benefit.
"It's not very much per child, really," Sue said. "We have to count every penny," her husband added.
787 Weeks (5,425 Days) Of Pregnancy
"People say I must have been pregnant more than I haven't been, but that's not entirely true because the babies have been spread over nearly 30 years," Sue explained.
91,000
Nappies changed until this point.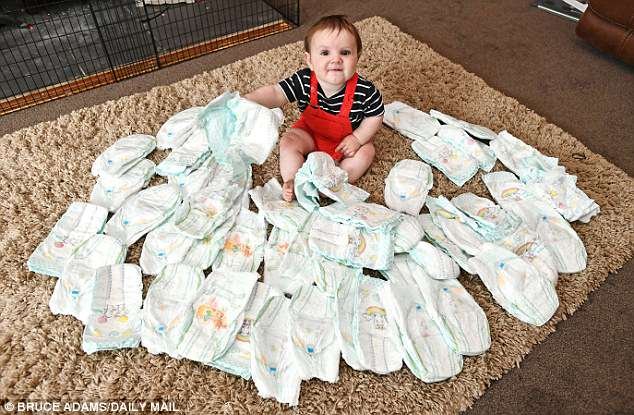 17
Children are still living at home.
9
Bedrooms in their house.
£300
Weekly food expenses.
"The trick is meal planning, and knowing your numbers. If we have a roast dinner on a Sunday, I know we will need three chickens to feed everyone, two bags of carrots and the biggest bag of potatoes," Sue said.
1
Hour per day used for filling up school forms.
160
Hours of labor. Her shortest was only 12 minutes.
"That was Tillie. She nearly arrived in the car. Chris was the longest. I was in labour for 37 hours with him," Sue shared.
62
Pairs of shoes in the hallway.
1,424
Toilet rolls per year.
60,000
Loyal Instagram followers.
14
The age when Sue first got pregnant.
0
Regrets. "It's hard work having so many children, but we wouldn't have it any other way," Sue explained.
What do you think of this big family? Are you about to become their Instagram follower as well? Let us know in the comment below and don't forget to click SHARE.
Recommended Video!
"Do You Believe In Superpowers? Here Are 5 People Who Got Caught Using Theirs"
Follow

@smalljoys_of_life
Enjoyed the article? Check out another interesting story below ▼
---

Share this story with your friends and family!
---