Giving birth is a difficult and painful process, but it's all worth it in the end when you can finally hold your beautiful baby in your hands for the very first time. However that experience is often cut short when both you and the baby need rest. The doctors will take your baby and put it in a hospital bassinet, which is usually just out of the mother's reach. The baby is close, but the mother can't just pick her baby without getting up. That's no easy feat for someone after just going through labor!
Well, hopefully that becomes just a thing of the past after this revolutionary maternity bed takes the world by storm! This new design allows the baby to be placed right next to mom in her hospital bed. Babies will be right next to mom throughout the night. As an added bonus this hospital bed design makes the breastfeeding process much more convenient. No more will mothers have to risk getting up after a long multiple hour labor process to get their babies and comfort them. Instead they will be within arm's reach right on their bed.
Check out this new design which we hope will be in every hospital very soon!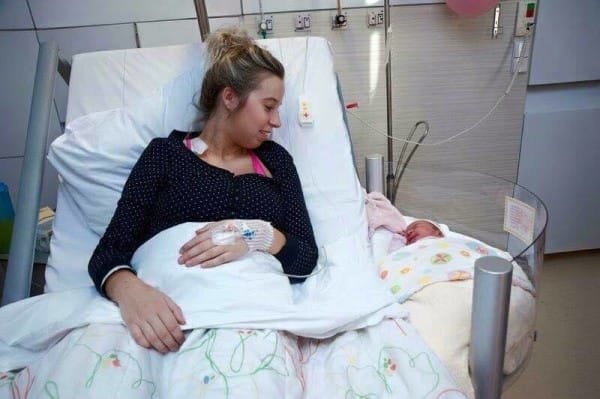 This is the new hospital bed design. As you can see the baby is able to sleep right next to mom in their own little area. The design protects the baby while still allowing the baby to be within arm's reach.
This isn't the only invention that is soon to be revolutionizing baby care, either!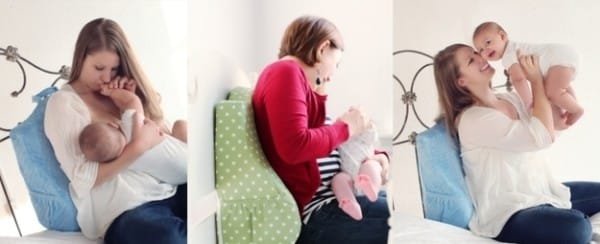 This incredible invention will give every mother the support she needs when she's playing with her baby. Sitting in a bed can get uncomfortable really quickly without any back support but this this awesome new invention will allow you to use any wall as a comfortable support while you hold your baby! You can check out this invention on Amazon!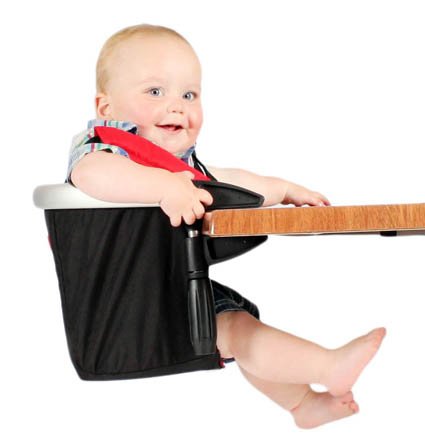 Babies always need high-chairs, but not every place always has them. When you're a busy mother making your way from place to place you don't always have time or the space to make sure you have a high-chair! Well this novel little design is called the Lobster High Chair. It clamps onto any stable table but is compact enough that it can fit into any diaper bag quickly and easily. A must have for any mom constantly on the go! You can grab it here.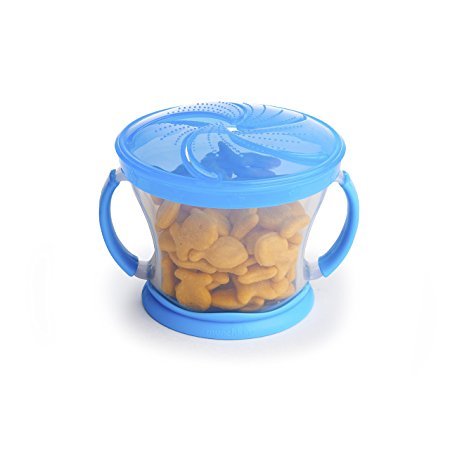 If you've ever given your baby or even a toddler some cheerios to munch on you know that they will get them absolutely everywhere. They love to toss and drag the container everywhere they go. Well this ingenious little invention aims to help. The lid has flaps so that your baby can easily get to the food inside, but the flaps prevent the food from spilling out! You can grab it from here.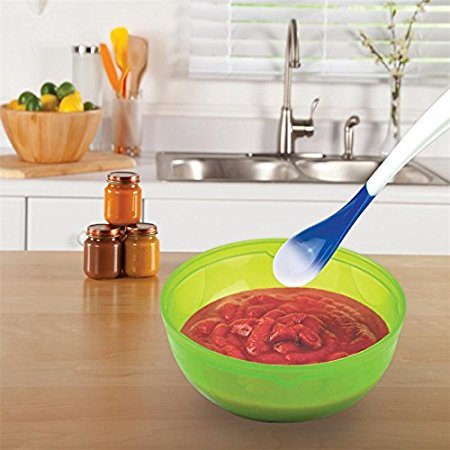 It can be really difficult to get the hang of knowing when the food is too hot for your baby to eat. The last thing you want is your poor baby crying because you accidentally burned their tongue! Well this amazing little invention will tell you when the food is too warm by having the spoons change color! Make sure you wait until the spoon is no longer white, which tells you that it's too warm and then you're good to go! You can check these out here.
These are just a few of the many innovations coming to help moms' lives a bit easier during the hectic time of raising a baby!
Be sure to check out these amazing life hacks every mom should use to help make life easier!
Please LIKE our Facebook Page and SHARE this story with your friends and family!