The wedding is the most special day of our lives, we all want to make our wedding day as special as we can, we plan, venue, wedding dresses, food, guest list, and much more and we make sure that everything should be up to the point.
There is pressure on you when you decide to bring uniqueness to your wedding, as nobody wants to upset their guests.
But, some people do something out of the tradition, they select to use donuts instead of a cake, a snack bar instead of a meal, wearing a dress color other than white? You can be surprised by these decisions.
This bride didn't plan anything unique, but destiny wants. Some cute uninvited puppies attended her wedding. In a wedding of a bride-to-be in Charlotte, North Carolina, puppies were an unexpected but very welcome last-minute addition to the ceremony.
Crystal Mosteller Hopson, one of the bridesmaids, drove to River Creek Lodge in Hiddenite to take a part in the rehearsal for a friend's wedding, spotted something that amazed her.
"I was already running a little late because I had to pick up some last minute supplies," Hopson told WCNC-TV. "But I'm driving and I pass a box that said free puppies."
There were four puppies left, so Hopson took a picture all of them.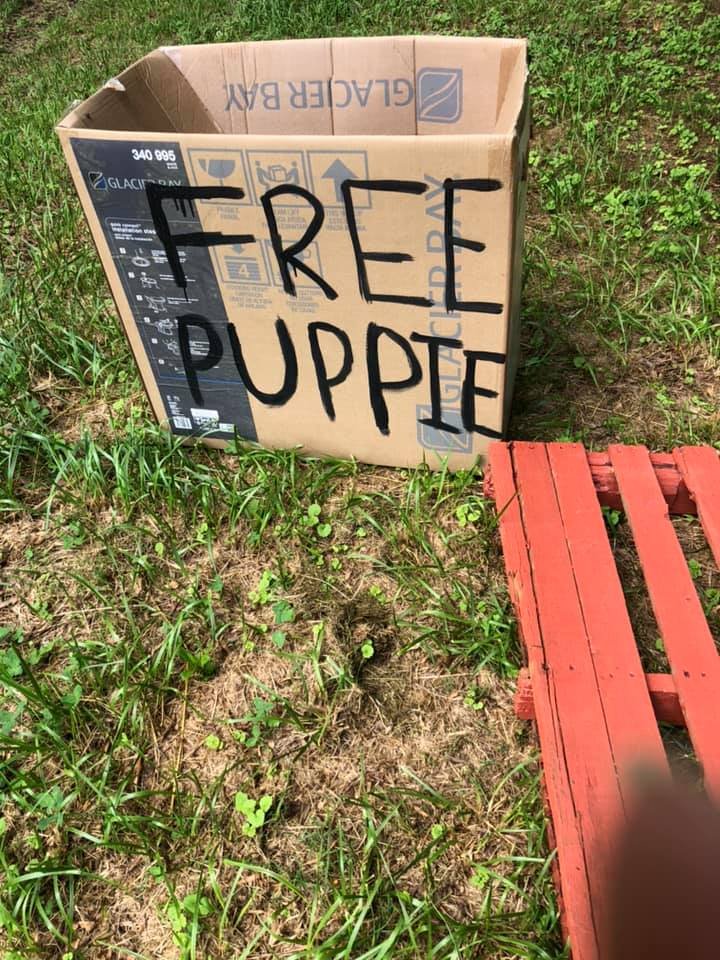 It is a co-incidence that Hopson is also the director of Hartman's Haven Dog Rescue and she thought that the pups were being offered in a bad part of town.
She felt bad for the pups, she had no choice other than to brought them to the rehearsal.
The bride, Ashley Price, is a volunteer for the rescue and a dog lover too, according to a post by the rescue.
"Of all weddings, of course, it's Ashley's wedding that I find free puppies on the side of the road," Hopson told WCNC-TV. "She won't care if I bring them."
When the bride Price saw the light-colored pups, who were matching with her wedding colors she said, "let's add them to the wedding party!"
Price had the groomsmen who carried the cute puppies, and the photos of the wedding were heartwarming and adorable.
"During the actual ceremony, people didn't know the story of them," Hopson said.
"They were just kind of oo-ing and ahh-ing over groomsmen carrying little puppies down the aisle."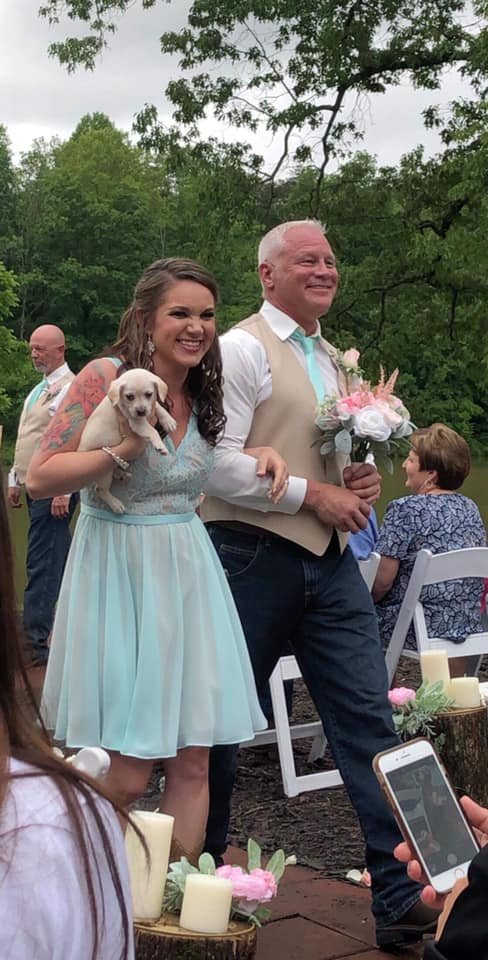 "I owe a HUGE thank you to my husband, Andrew Mauney, as well as our wonderful wedding party for accepting these pups with open arms, literally at the last minute when I decided to add them into our wedding ceremony!" Ashley Price wrote in a Facebook post.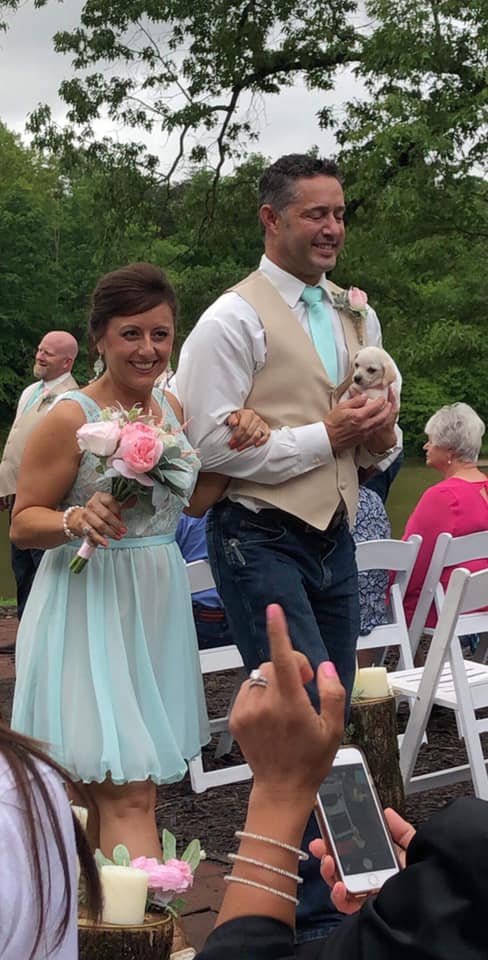 "This rescue ROCKS and so did our wedding party! The pups are available for adoption through Hartman's Haven Dog Rescue. The groomsmen, however, are NOT available 😁"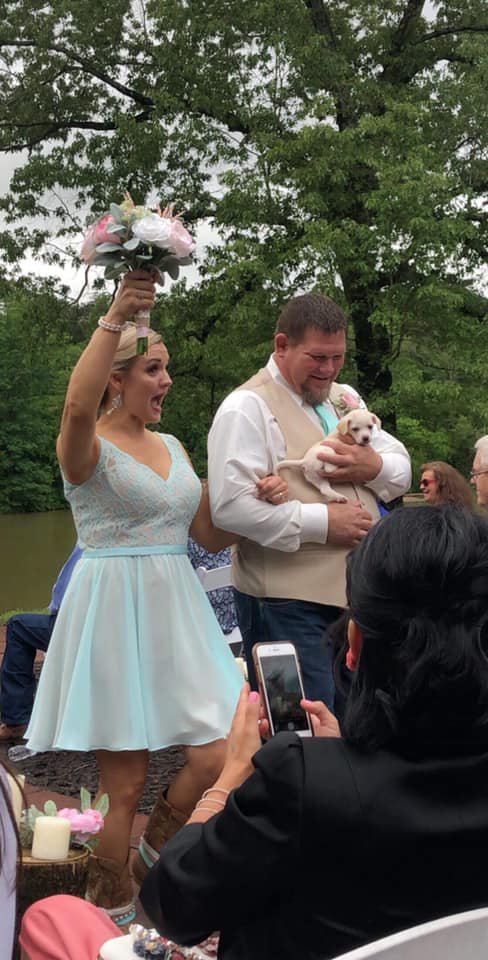 The puppies, were around 7 weeks old, the rescue is accepting applications from interested potential owners who want to adopt these cute little puppies.
Recommended Video
"Bride Leaves The Entire Church In Tears As She Sings 'You Raise Me Up' While Walking Down The Aisle With Her Father"