For many, their wedding day is a dream-come-true and everything must be perfect.
So some prepare for their weddings for years, and some hire a wedding planner to keep this dream day from coming to a disaster.
However, something happened to this bride that no amount of planning could have prevented.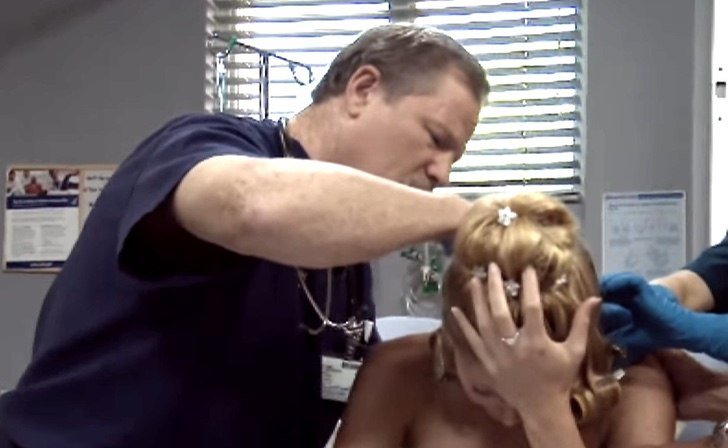 A few hours before the wedding, Kelly began acting like a crazy person.
She also felt herself acting strangely, but only the back of her head was sore, and she couldn't understand why.
The video below shows the removal of her nightmare.
※ Warning: Contents may be disturbing to sensitive viewers.
The people around her merely thought that Kelly was getting stressed out from her marriage preparation and that paranoia had hit her.
Kelly eventually went to the hospital on her wedding day and found out the shocking reason that explained her behavior.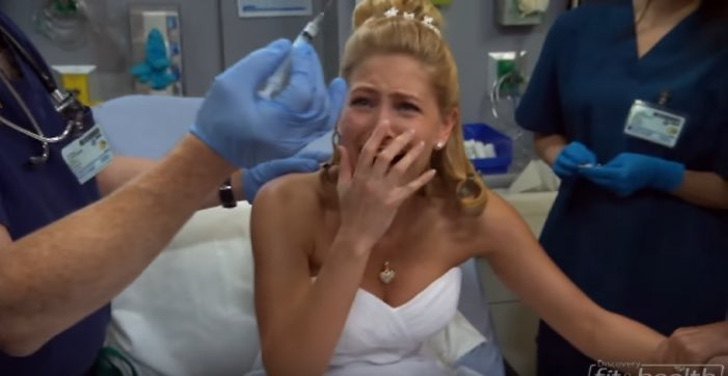 It was only shortly after the doctor had begun the examination that they found a larva behind her neck.
Kelly, who had been bitten by a mosquito in Costa Rica before marriage, thought it was not a big deal, and the mosquito laid eggs behind her neck.
What was even more shocking was that after bite from the mosquito, Kelly covered the wound with Vaseline and unintentionally provided an environment for the eggs to hatch.
It was revealed that Kelly had acted delusional due to the larva behind her neck.
Recommended Video!
"This Restaurant Sells Burgers With A Tarantula On Top"
Enjoyed the article? Check out another interesting story below ▼
---

Share this story with your friends and family!
---