A man from Ribeirao Preto, Sao Paulo, Brazil, was called a local hero by many after his heroic attempt to save a dog that fell 100 feet from the balcony of an apartment complex.
Apparently, the dog was exploring the balcony as he slipped through the fence and fell over the edge.
Fortunately, one of the neighbors from the adjacent apartment, Augusto, saw what's going on and acted before it was too late. He noticed that the pooch, a white Shih Tzu, was climbing the railing and barking.
Afraid that the dog would fall, Augusto rushed down in an attempt to save its life in case the fall actually happened.
To see the rescue for yourself, check out the video below!
The incident was caught on camera by one of the security cameras of the apartment block. As we can see in the recording below, Augusto was evaluating the location of where the dog was likely to land.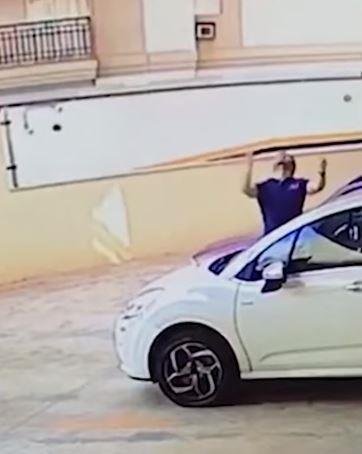 As the pooch was flying towards the ground, Augusto spread his arms and managed to 'catch' the dog that was falling at high speed. The force of the impact resulted in man crashing to the ground.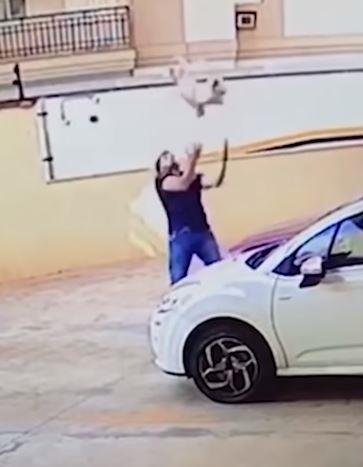 After cushioning the Shih Tzu's landing, Augusto was thrilled to see the pooch running off, indicating that he's in good condition.
"I asked for a towel or a sheet to help in some way, but there wasn't enough time. Then, she fell from the ninth floor. I knew that I wouldn't be able to catch her but I was aware that I could cushion the fall," Augusto recalled.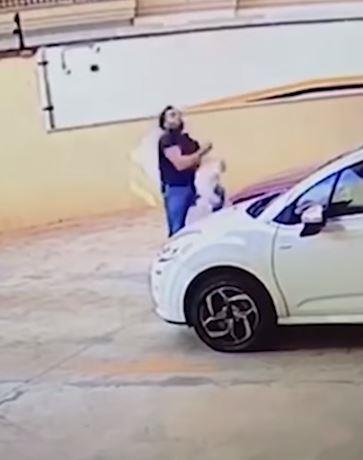 "I was on the floor for a few seconds but it was from relief. I think that I was in the right place at the right time. I did what I could, the most I could to help. It was a joint effort with the caretaker who acted quickly to help the dog. It was a happy ending."
Paulo Narciso, the building's caretaker, explained that he had opened the building's gate as Augusto came sprinting towards him.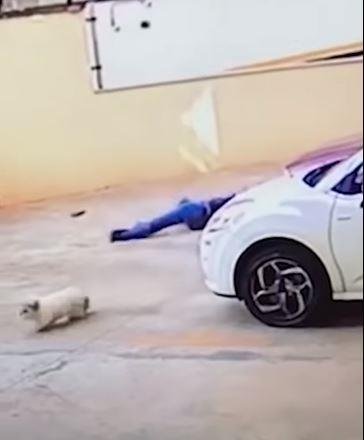 "I didn't really understand at the time, I opened the gate and went with the man. We got there and saw that the dog was curled over the railing and was going to fall. I went up to the flat but the owner wasn't home. When I went back down the cleaning lady told me the dog had fallen and that he had grabbed her."
What do you think of this rescue story? Let us know in the comments below and don't forget to SHARE this post with your friends and family!
"Recommended Video – Two Young Boys Miraculously Survive After Being Buried Under Hundreds Of Bricks While Playing Near Them"
Enjoyed the article? Check out another interesting story below ▼
---

Share this story with your friends and family!
---