When T. Scott Marr's children decided to pull the plug on their father after he was declared brain dead, they thought they had said their final goodbyes and were even planning his memorial services.
However, Scott had something else in mind. After two days of being unconscious and having his breathing tubes pulled out, he miraculously woke up from a condition that doctors thought there was no recovery from. Now, Scott is back at home after weeks of therapy at an Omaha hospital.
"This whole thing has been a miracle from God," Marr said to KMTV. "I did not die. I didn't have to die. I'm back here, and I hope to give people some comfort and hope that if they are, in fact, going through anything like that, that it's a safe place."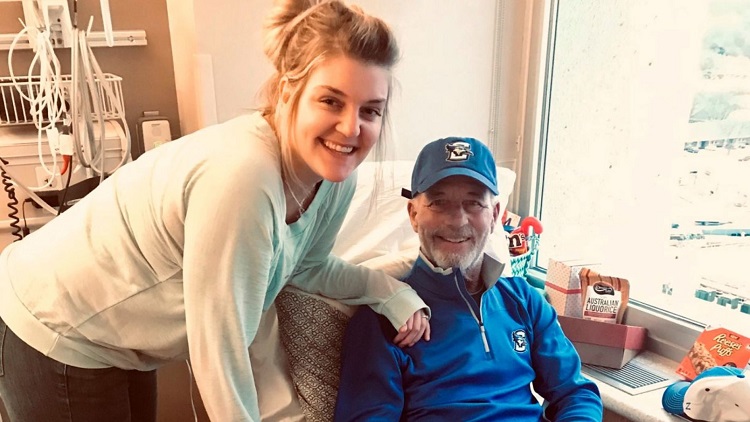 During those two days, Scott described what may be called a near-death experience where he was his late father walking along a street.
"He said, 'What are you doing here?' And I said I'm looking to work and he said, 'There's no work here, you better get your butt home,'" Marr told local reporters.
On December 12, Scott's son Drew found his father unresponsive, but still breathing, on his bed. He was rushed to Methodist Hospital where he was placed in intensive care with a breathing machine.
According to doctors, the former basketball announcer had suffered from a stroke but his case was at a late stage where brain death would occur.
Speaking to Fox News, Scott's daughter Preston said, "Each time we would leave the hospital, we would kind of say our final goodbyes. We thought we would never hear his voice again, see him open his eyes, and see who we were."
But instead of it being the end, once the plug was pulled the whole situation turned into a beautiful new beginning. Preston herself witnessed her father's miraculous recovery.
"It was surreal and my heart is beating out of my chest just thinking about it again," she said, "I keep replaying it in my head of him laying in his hospital bed, then smiling, and then moving his thumbs and then wiggling his toes, and then saying I love you."
Even then, sometimes it's still hard to believe that Scott is now well enough to make his own peanut butter toast.
"It takes me a minute to be in the moment and truly realize what all this really means because the alternative would be he would be gone and I don't," she said, "…just to be with him and he's walking around. It's just really incredible."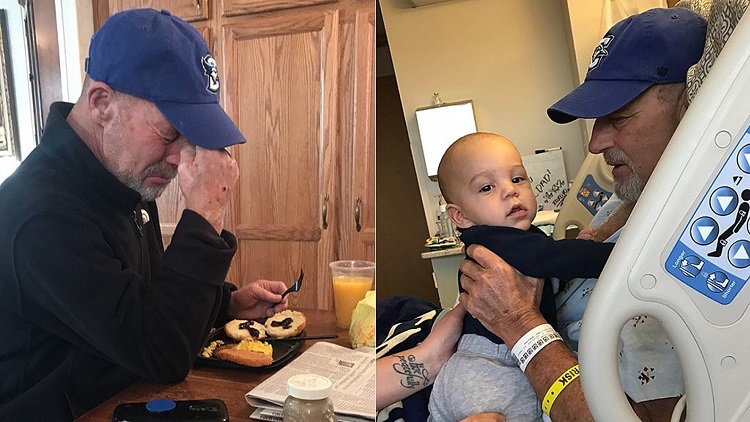 Further tests revealed that Scott suffered from a rare condition called posterior reversible encephalopathy syndrome, or PRES, which is usually caused by high blood pressure. But the severe swelling that Scott experienced was not atypical, say doctors.
Scott's recovery is still on-going.
According to Preston, who is a registered nurse at the stroke unit at Immanuel Medical Center, "He had to get his strength back. He still needs 24-hour supervision right now because his brain went through a lot. He's having to retrain his brain."
Lauren, Scott's other daughter and who is also in nursing school, is also helping to care for their father. But even with the whole family pitching in, costs are still piling up.
A GoFundMe page was set up to help take care of medication, hospital bills, and other expenses.
But the most important outcome was that Scott had his faith strengthened by the experience.
"I'm not an extremely religious person. I don't go to church every Sunday," Marr told the World-Herald. "But I do believe in God. I believe with all my heart. And now this is just proof for me that everything I've ever heard is true. That he loves me. That he's right there for me. It was pretty much a miracle."
Recommended Video – "Nurses at a Hospital Witnessed a Mom Playing Piano for her Terminally Ill Son, and it was Beautiful"
Enjoyed the article? Check out another interesting story below ▼
---

Share this story with your friends and family!
---