More than 19 million Americans suffer from depression every year. This common emotional disorder goes far beyond the feeling of sadness. In addition to feeling down, it also affects one's mood, feelings, thoughts, and physical health. Knowing what it's like to live with it is almost impossible unless you have experienced the exhausting, crushing, and numbing sadness yourself.
Depression can have negative effects on relationships. Sometimes, people who are depressed blame themselves for most problems that arise. Although many couples have ended their relationship because of this, some loving and caring partners are willing to do anything to help their depressed significant other. However, trying to cheer them up can often make matters worse.
That is why it is important to have right amounts of empathy, patience, and understanding. Imgur user RoastedIguana shared online how her boyfriend deals with her situation, and here's their story.
"I've been clinically depressed for 13 years, once in a while I can't even get myself to get out of bed, no matter how hungry I am or how bad I have to pee," she expressed. "Today is such a day."
Keep on reading to see how her boyfriend handled the situation very well. This may not work for everyone, but it shows how the guy understands and loves his girl. She also loves him and appreciates all his effort.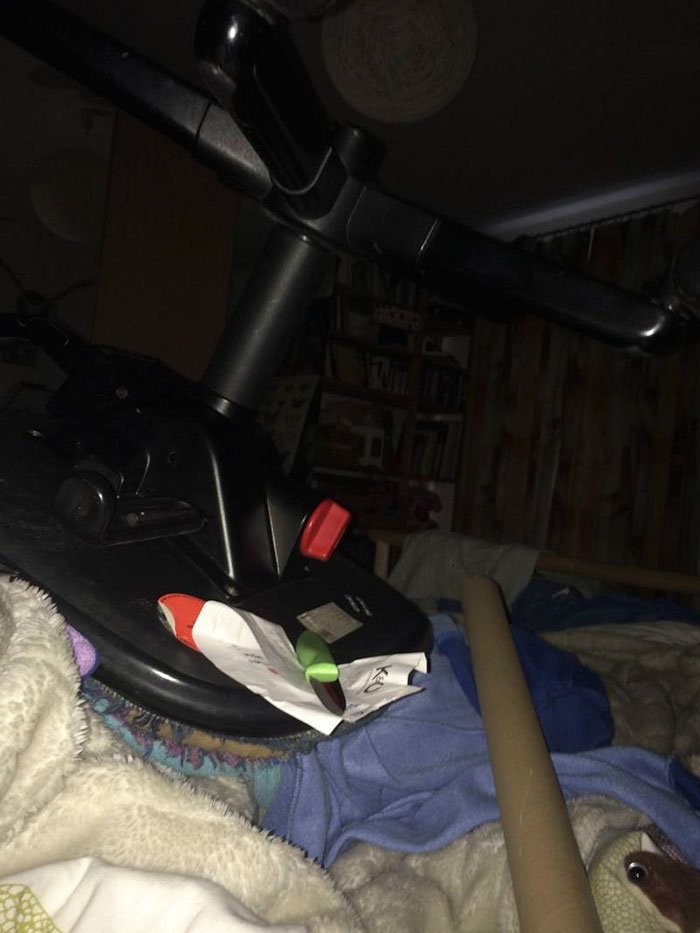 RoastedIguana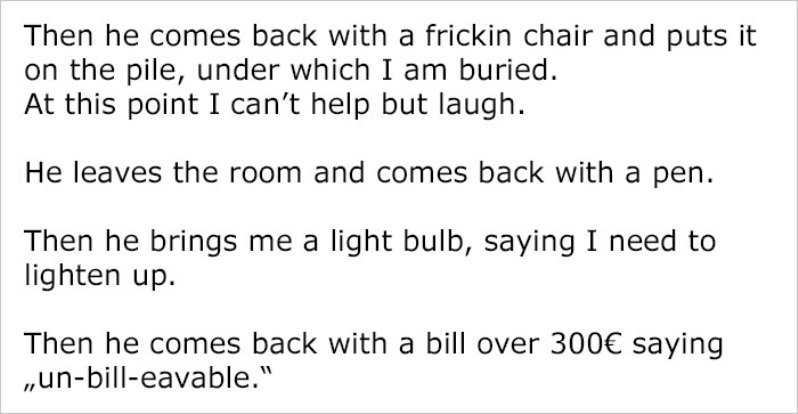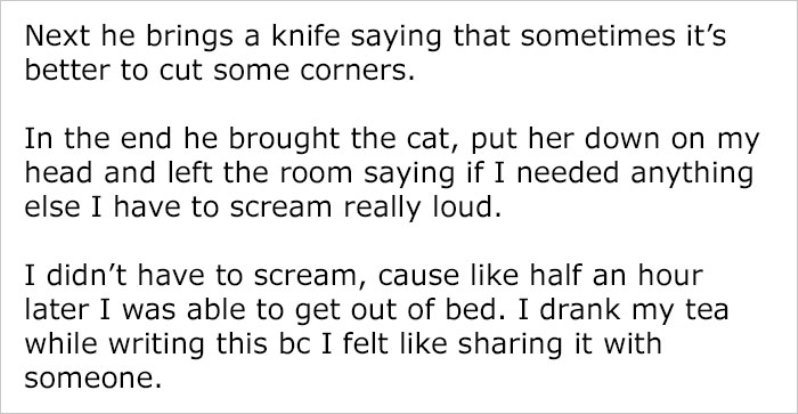 After sharing the story online, it reached over 286,000 views and gained 10,892 points. Some Imgur users left comments, showing their support for the couple.
"Boyfriend? Make that man your husband. We all need support once in a while Great guy!" Revgirl2017 commented.
"You're a strong person, and your bf sounds lovely. Hang in there dear!" jessiMemeCat said.
"Your boyfriend handles depression way better than I do. My wife's depression had all but exhausted me most of the time. Tough on everybody," JohhnySandwich shared.
"Sounds like something my husband would do. He seems like a keeper! People that can make us laugh on our worst days are few and far between," Kizsurian commented.
What are your thoughts on this heartwarming story? Let us know in the comments section below!
Follow

@smalljoys_of_life
Enjoyed the article? Check out another interesting story below ▼
---

Share this story with your friends and family!
---