Watch the video below:

Video Credit: bTV
WARNING: Pictures and video in this article might be disturbing to some viewers
A 13-year-old boy from India is a real-life werewolf as he suffers from a rare condition known as 'werewolf syndrome' that caused his face to be covered in hair.
Lalit Patidar, 13, from Ratlam in the central Indian state of Madhya Pradesh, was born with congenital hypertrichosis – an incurable condition which causes hairs up to 5cm long to grow on a person's face, arms and body.
Lalit said: 'I was born with too much hair on my face and this makes me different.'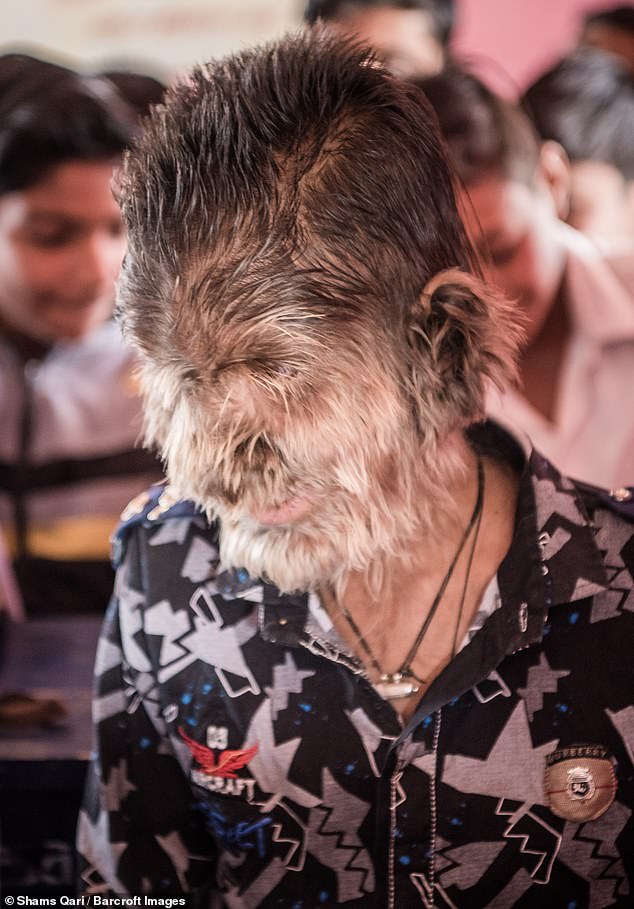 'Sometimes I wish I was like other children, but I cannot do much about it. I have got used to the way I am, and I am usually comfortable with myself.'
Sometimes strangers throw stones at him and call him a 'monkey' but, Lalit says he has become comfortable with his appearance and wants to become a police officer, 'putting all thieves and criminals in jail'.
'Sometimes when I am out in a busy town, people come and stare at me. Some even call me a monkey.' Lalit said.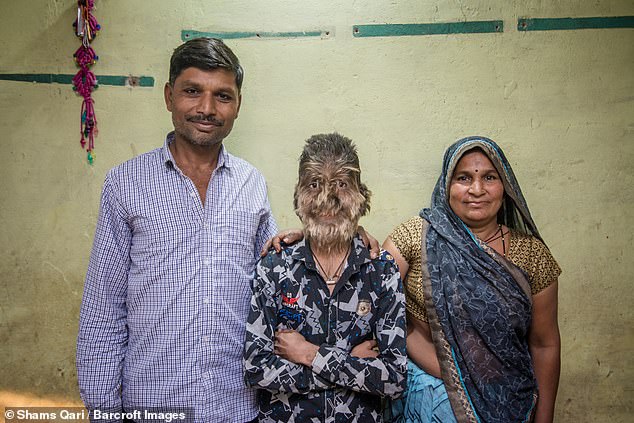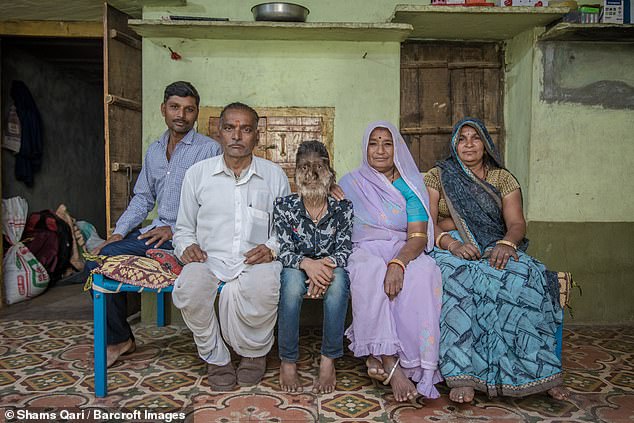 'There have been times when other kids throw stones at me and call me names. But my family and friends come to my rescue and defend me during such incidents.'
'I sometimes wish to have some surgery to get rid of excess hair because I want to be friends with everyone. They shouldn't hesitate to play with me.'
'I want to join the police and put all thieves and criminals in jail when I grow up. I want to earn money as an honest policeman and with that, I want to look after my mum and dad. They have done a lot for me and I don't want any complications for them when they grow old.'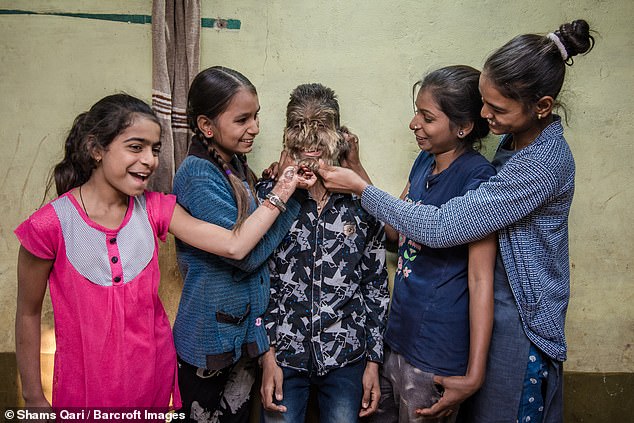 Lalit's 42-year-old mother, Parvatibai said:
'In the first half an hour after Lalit was born, I was amazed to see his body covered in an extraordinary amount of hair. We immediately asked the local pediatrician to examine him, who trimmed off his excess hair and said that there is no cure for this.'
'I have five daughters and we prayed at a lot of temples to have a son. Our prayers were answered when Lalit was born. He is different but still very special for me because he was born after many special prayers.'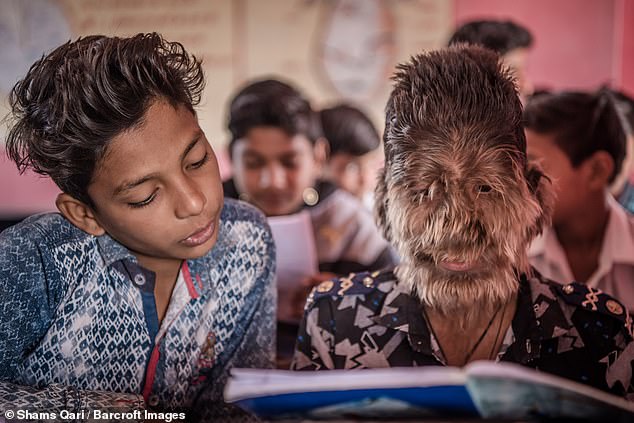 Lalit's father, a 45-year-old celery and garlic farmer, Bankatlal said:
'When Lalit was two years old, I took him to a big hospital in Baroda where a team of doctors examined him. After examining him, they told me that there is no cure for it but if they come across any cure, they will inform me.'
His headmaster, Babulal Makwana praised Lalit and said:
'Lalit has been my student for two years. He is good at studies and excels in sports. He is very popular in his class and everyone is fond of him.'
'Initially when he came to my school, people were taken aback, but now everyone is used to him and no one treats him differently.'
Recommended Video!
"A Heart-touching Story Of A Baby With Down Syndrome Taking Her First Steps"
Enjoyed the article? Check out another interesting story below ▼
---

Share this story with your friends and family!
---