A seven-year-old boy named Austin Degnan, from Illinois, USA, was diagnosed with Osteosarcoma – a type of bone cancer in 2018 when he was six years old.
Watch the seven-year-old boy who survived cancer but lost his leg
Video Credit: Rumble
The doctors told his parents Jon Degnan and Kerry that their son had to have his leg amputated above his knee to survive cancer.
Doctors warned he wouldn't be able to play or use a prosthetic leg as they can't replicate a knee joint.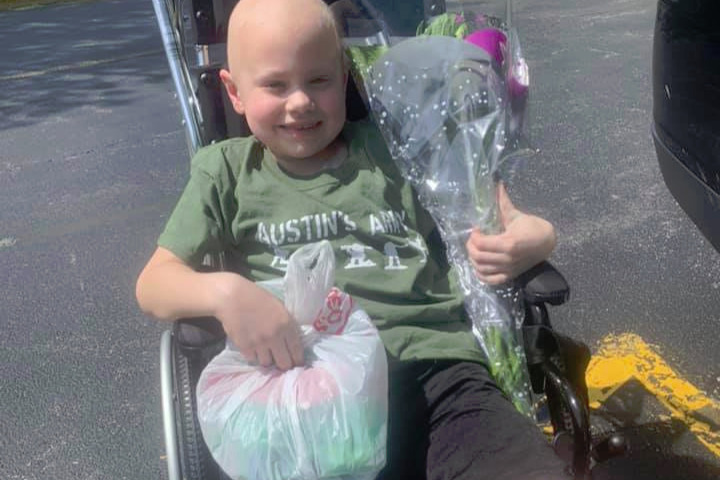 The little boy survived cancer but lost his leg.
However, Austin now will be able to walk or run once again as doctors have decided to replace his knee with his foot.
The surgeons have reattached Austin's lower leg backward in a procedure called a rotationplasty. It allows his ankle joint to work as a knee and once his prosthetic is built he'll have a normal functioning leg.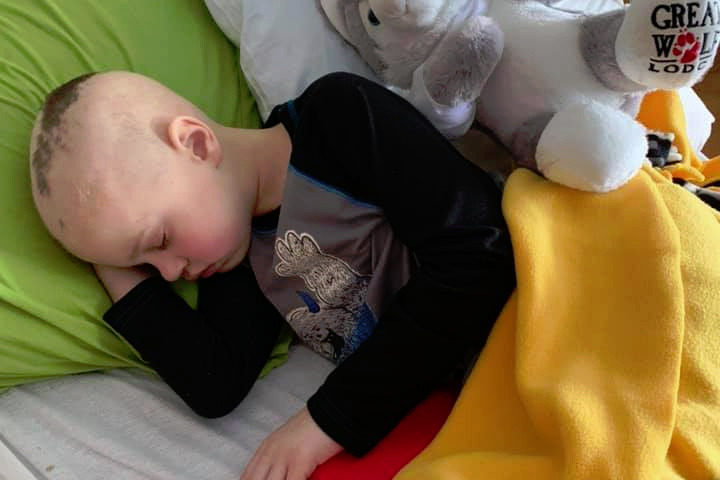 His father Jon said: "We never knew something like this would even be possible, it took several explanations from our doctors to understand how it worked."
"We looked for visuals to know what we could expect and our decision took a lot of thought to make because ultimately we would be changing his appearance for life."
"The thing with rotationplasty surgery is that you do anything you would normally do after it, he can be a kid, jump on a trampoline, run, ride a bike and play sports."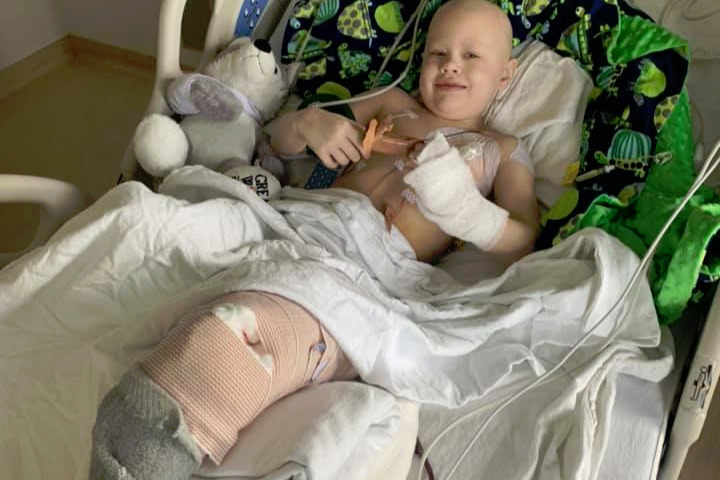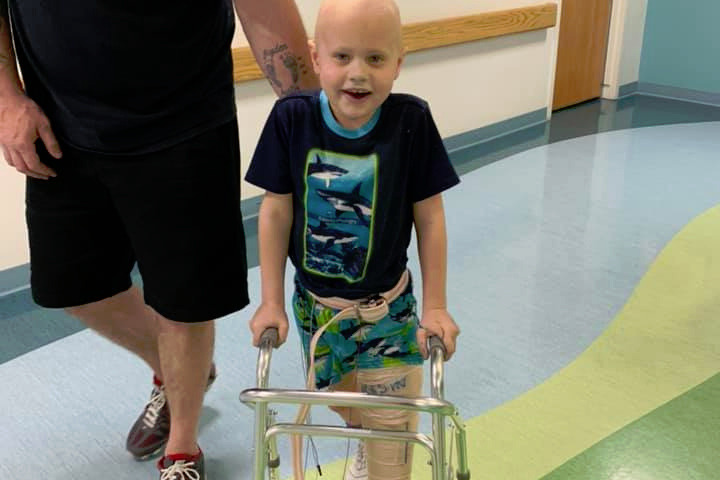 Austin is very happy after the procedure as he will be able to play outside once again.
Austin said: "It will be big again soon and I'll be playing outside in no time. It wasn't so bad, I feel better and it feels weird to move my foot how I can now but I know I'll be able to ride my bike better when I get my new leg."
Recommended Video For You!
"Mummy's Little Miracle! Brave Cervical Cancer Mum Gives Birth To Miracle Baby Son"