LIKE OUR PAGE

We dream of becoming someone only after a thought of inspiration hits us. Looking at people doing good stuff others and society always inspire us. It wasn't anything different for a little boy who is dreaming to become a police officer.
It was one beautiful morning in Lakeland, Florida, and Noah was out with his mom, Amanda to a diner. Apparently, it was 'Bring your Child to Work Day' and Denny's was the place. The mother and son had decided to eat breakfast at the local Denny's.
When they entered the diner, Noah saw a police officer who was sitting alone eating his breakfast. Noah's mom said that ever since he was small, he has been wanting to become a police officer.
The moment he saw the police officer, Noah was all excited and nervous at the same time. He didn't know how to act in front of his hero, he was all blanked. However, what he did was something unusual and made everyone including the officer teary-eyed.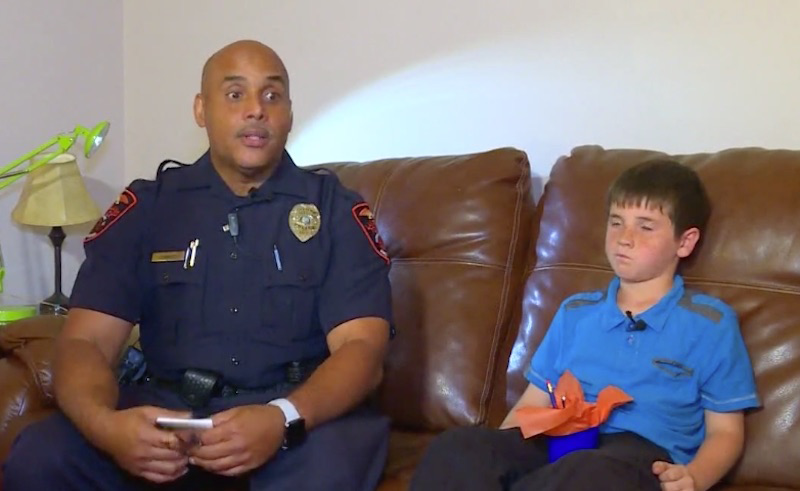 The police officer was overwhelmed with this little boy's gesture and his actions made his mother proud. Noah wanted to say 'hi' to Officer Eddie Benitez but he was nervous about how to pursue him, he was having a peaceful breakfast.
He was a froze and didn't know what to say to the officer. So, instead of saying anything, he did something that swept off the officer's feet. Noah was saving some money for his birthday, so he decided to pay Officer Benitez's breakfast bill with his money.
Amanda helped Noah, she talked to the waitress waiting on Officer Benitez. She told the waitress about Noah's little surprise and the diner was happy to execute the plan. The waitress gave Noah the receipt but Noah wanted to do something meaningful, so he wrote down a special note to the Officer.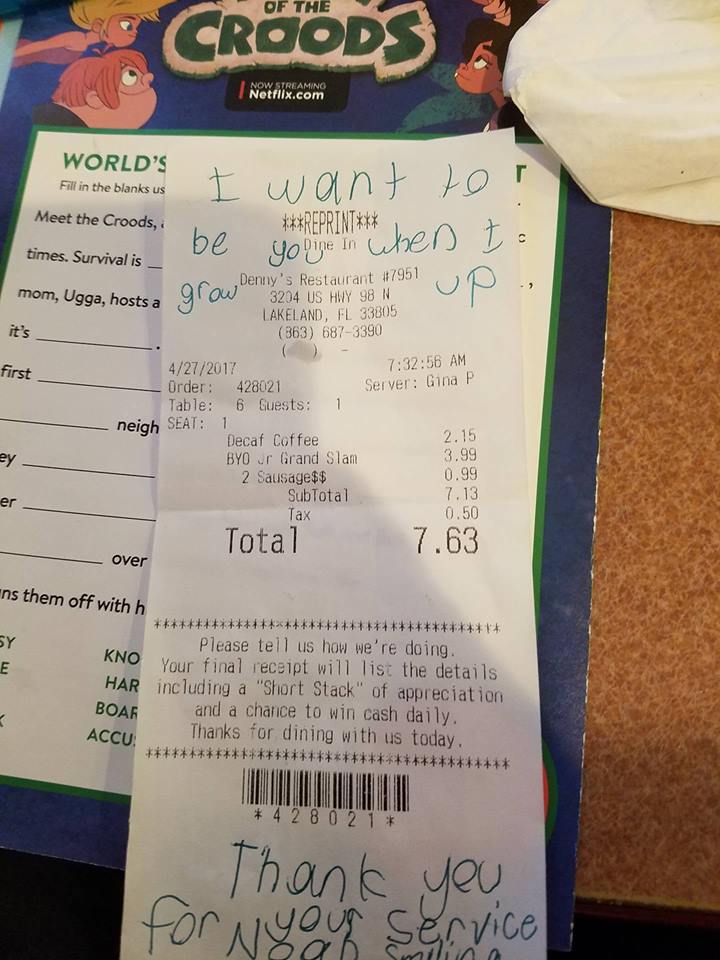 The note was written on the receipt itself. The note read – I want to be you when I grow up. Thank you for your service.
Noah then walked up to the officer. The officer saw him coming but he was wondering why the little boy is carrying his receipt. But when Noah handed over the receipt to the officer, he was in absolute shock. When he read the message, he was stunned. He took off from his seat and hugged Noah and wanted to click a photo with him.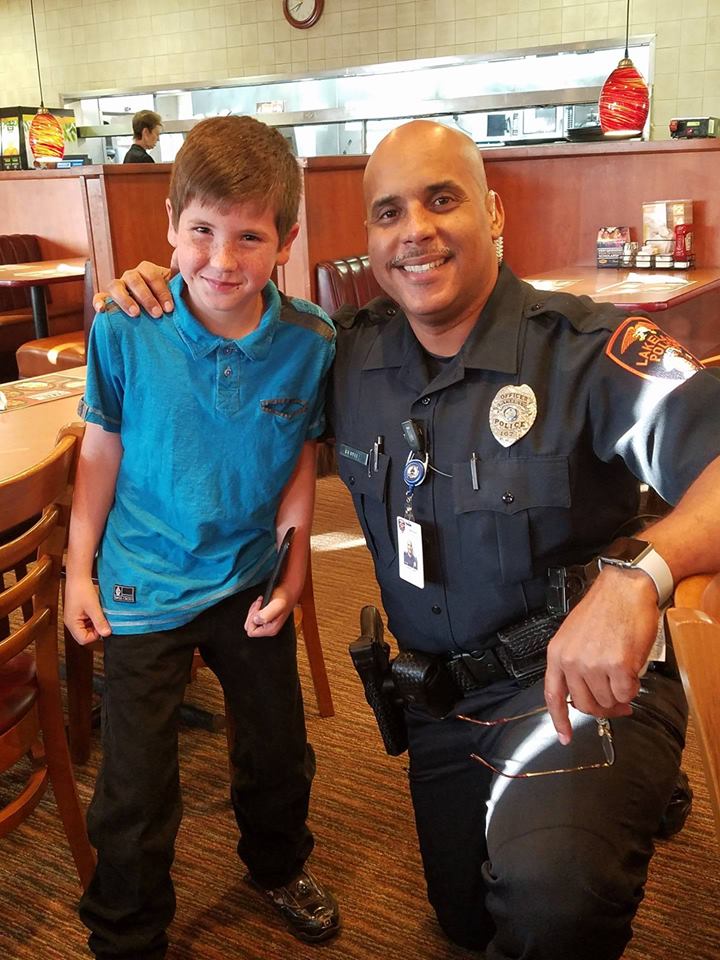 The officer was touched by this display of kindness and generosity, it was a note that made officer Benitez's day. The officer said that these kinds of acts make people from our profession more confident and we are happy to act as a role model for many younger people.
He said that he was happy about being a good example to the younger generation, wake up early, put on the uniform and keep the city and people safe. Not only officer Benitez, but the whole Lakeland Police Department appreciated the kind act. They even shared a photo of Noah on their Facebook page. It was a heartfelt generosity and we are happy that people like Noah want to pursue a career in our department, said officer Benitez.
Noah dream of becoming a police officer wasn't just a dream now, it was his passion. He said that he will do everything to earn that uniform and will help to make the world a better place.
Noah's mother said that if he becomes a police officer, it will be the proudest moment of her life.
What do you think of this little boy's gesture towards a kindhearted police officer? Comment your thoughts and feelings.
Don't forget to ▼LIKE US▼ for more inspirational stories!
LIKE OUR PAGE