A 12-year-old boy has been carrying his friend with a disability to school for the past six years!
Xu Bingyang from China wants to help his friend, Zhang Ze, who suffers from a muscular condition. Zhang can't walk to school since they were in grade one but Xu doesn't mind carrying his pal.
The young boy gives Zhang a piggyback ride to and from their school, helps him get lunch, and also between lessons.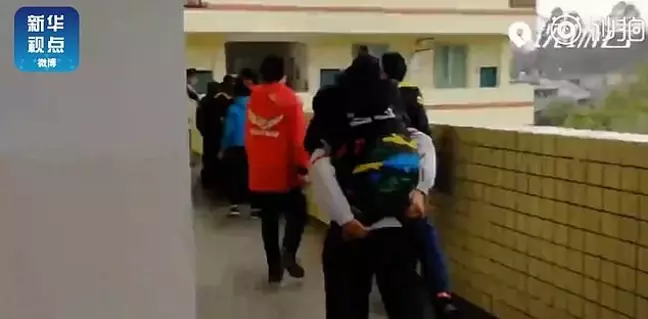 The two children live in Sichuan Province in the Meishan city. News outlets learned about the two kids and decided to tell their beautiful story.
To help Zhang get his education, Xu does everything and he does not mind. He said to Sichuan Online that he enjoys being his friend's 'walking stick.'
Xu also explained via MailOnline: "I weigh more than 40kg (88 pounds) and Zhang Ze only weighs about 25kg (55 pounds), so it's okay for me to carry him."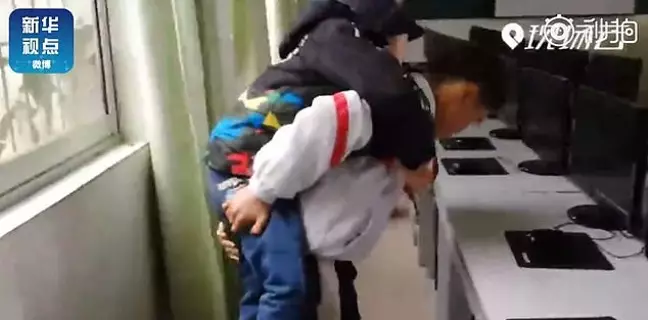 Zhang appreciates his friend's efforts. He said: "Xu Bingyang is my best friend. Every day, he studies with me, chats with me and plays with me. [I] thank him to look after me like this every day."
Their friendship started when they were in their first year at their school. Zhang and Xu attend the Hebazi Town Central Primary School when Zhang, who was only 4 at that time, was diagnosed with the condition that made him lose control over his muscles in legs.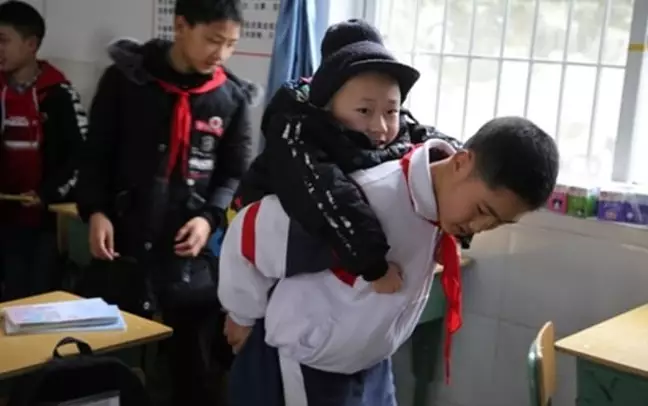 Also known as rag doll disease, myasthenia gravis is an extremely rare condition that leads to varying degrees of skeletal muscle weakness.
Luckily for Zhang,  he found a good friend who is willing to help him every step of the way.
In an interview with Chengdu Economic Channel, Xu said: "I am bigger than him. I thought if I didn't help him, nobody else would."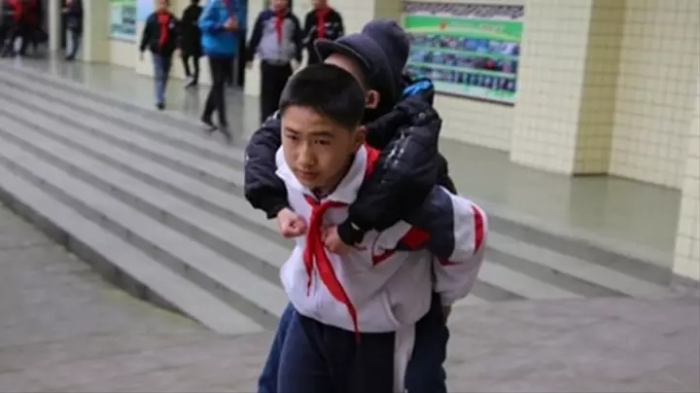 What are your thoughts on this? Let us know in the comments section and SHARE this post with your family and friends!
Recommended Video For You!
"Best Friends Become Identical Barbies"