Watch Simon take care of his brothers.
Video credit: Video Break
As any parent who has at least one special child knows, children with special needs present greater challenges when it comes to bringing them up and keeping them healthy.
However, one boy, who is a special child himself, has broken through the common conception that special children cannot actively participate in caring for other members of the family.
Simon Clark was originally from Bulgaria but was adopted by American parents and given a new life in the United States. Ever since he was taken into the family, Simon has always been active in helping adoptive parents Jeremy and Nicole do the house chores and this includes looking after his two brothers who are also adopted.
Even if he's only four years old, Simon helps to feed and dress Alex, 6, and David, 5, who has Down syndrome and cerebral palsy, respectively. While the thought of four-year-old helping care for the disabled is already impressive enough, what is even more amazing is that Simon has Down syndrome himself.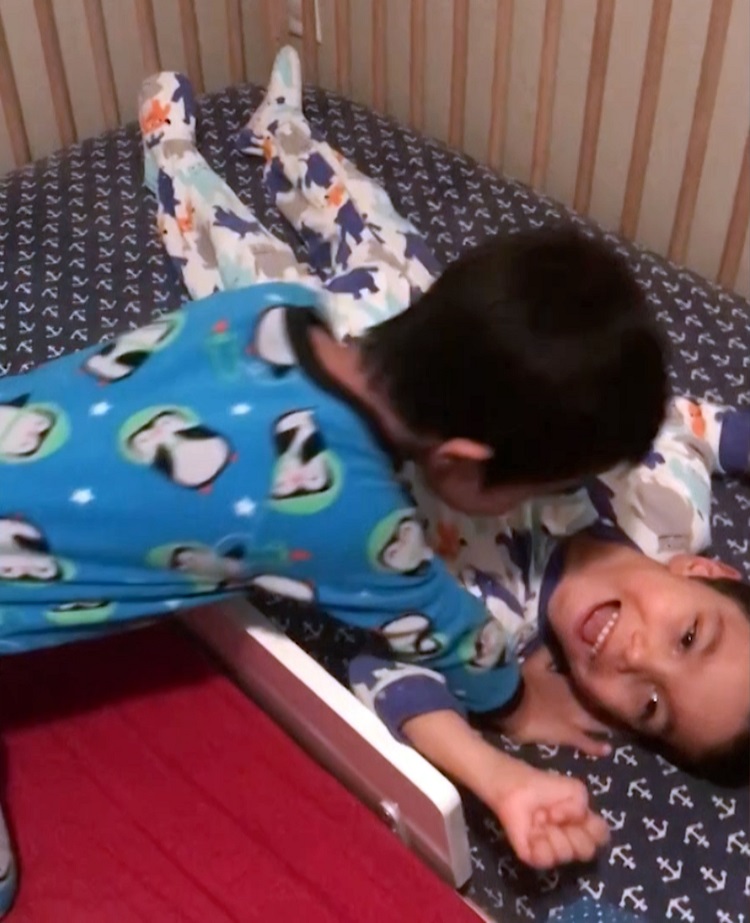 Jeremy and Nicole have taken home videos that show just how excited Simon is interacting with his brothers. He holds their spoons and forks for them so that they can eat and he even puts them to bed.
When he's not caring for his siblings, Simon enjoys playing football and having fun in the garden.
Jeremy said, "He's enjoyed the company of his brothers quite a bit, he jumped right in and started playing and taking care of his brothers.
"Since Simon has joined us, the days have become longer, they start a bit earlier and end a bit later and there's more time to be a good parent.
"Simon loves to be with people.
"While he can speak Bulgarian, he still can't speak English, but out of our four children, he is the most verbal, so he'll say 'mum' and 'dad'.
"He's still learning but we're confident that he'll become verbal, while his brothers not so much."
Both Jeremy and Nicole are hoping that Simon, whose original name was Zadock, will help his two older brothers grow up healthily.
Simon is the fourth Bulgarian child that they have adopted and the married couple has drawn fulfillment in giving these kids a second chance at a good start.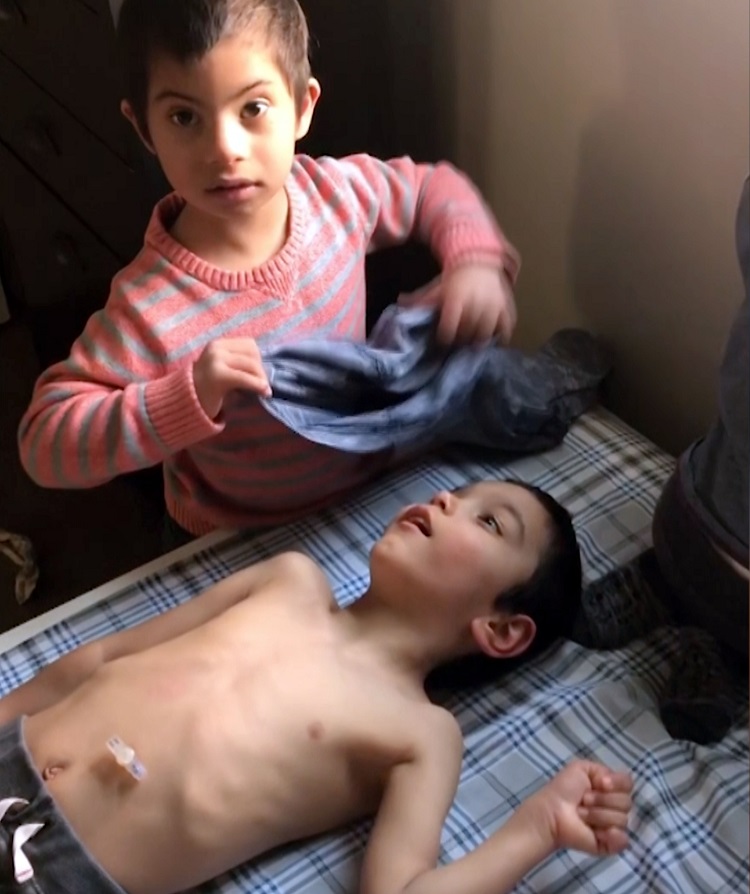 "Raising four kids with special needs requires a lot of work and there are many things you have to do. The key is finding joy throughout each of those activities.
"Taking care of these children can be a great experience.
"They are always excited and full of joy. They get really happy over simple things that other kid could sometimes take for granted."
Nicole worked as a nurse for 10 years but decided to become a full-time housewife in order to look after their four kids. With Simon helping out, she can now devote even more attention to their daily needs.
More power to this couple and their family and to all other caring people out there who look after the less fortunate!
Recommended Video –"Mr. Joyous, A Student With Down Syndrome Jumped And Danced When It Was The Day Of His Graduation"
Enjoyed the article? Check out another interesting story below ▼
---

Share this story with your friends and family!
---