All of us have hobbies. While some people enjoy thrilling activities like mountain climbing, surfing, and skydiving, others prefer calming activities like reading, baking, and painting.
There are also people who enjoy both. If you enjoy calming activities as well as adventure, perhaps you are into 'antiquing.'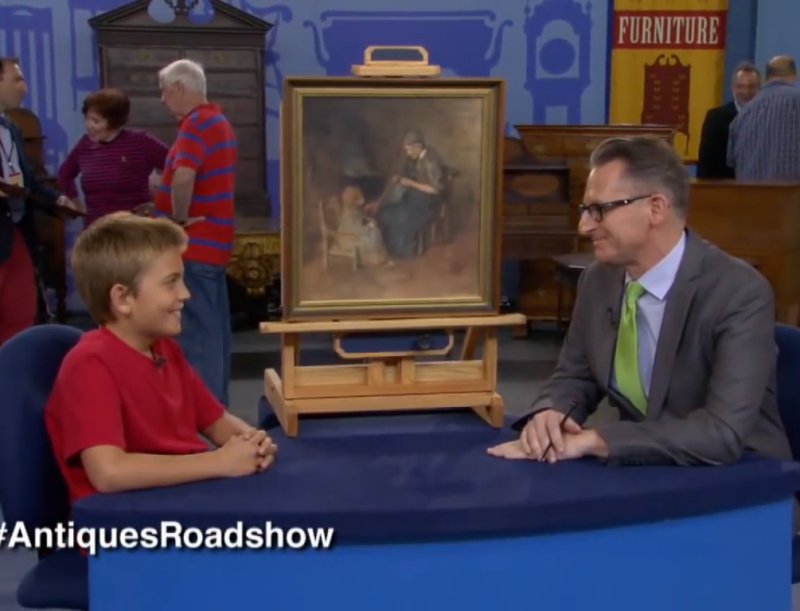 YouTube
The "search" for antique treasures can be therapeutic while finding the jackpot is exciting. On one episode of Antiques Roadshow, a young boy has received the thrill of a lifetime!
The young collector bought a painting he purchased for a mere $2 to the appraisal experts of Antique Roadshow. While he sat across the table from David Weiss, he explained that he enjoyed collecting and selling sterling silver, glass, and art.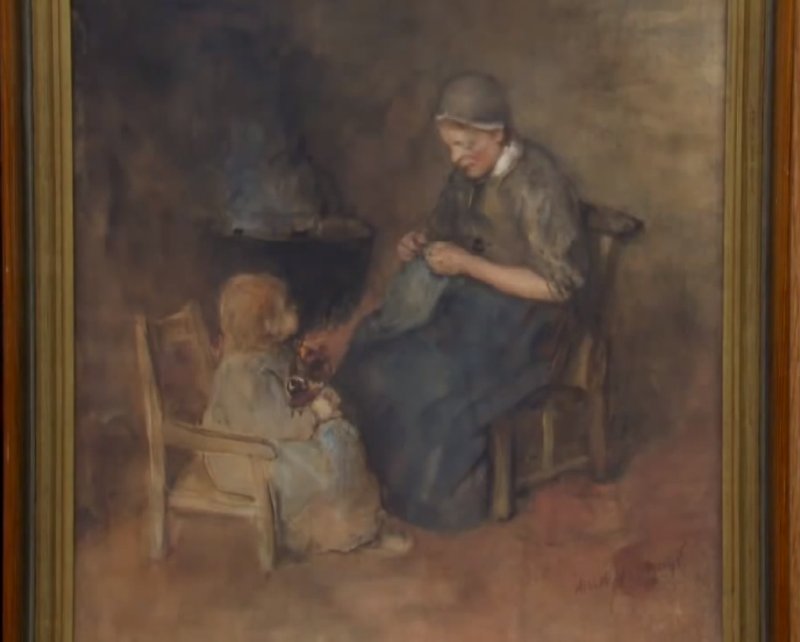 YouTube
The young businessman also talked about the painting he brought on the show. "This piece was found at an auction in South Jersey – I got it for two bucks. We thought it was a watercolor, but we couldn't tell because of the UV glass."
Weiss agreed with the boy. The painting was watercolor, and it harbored a secret.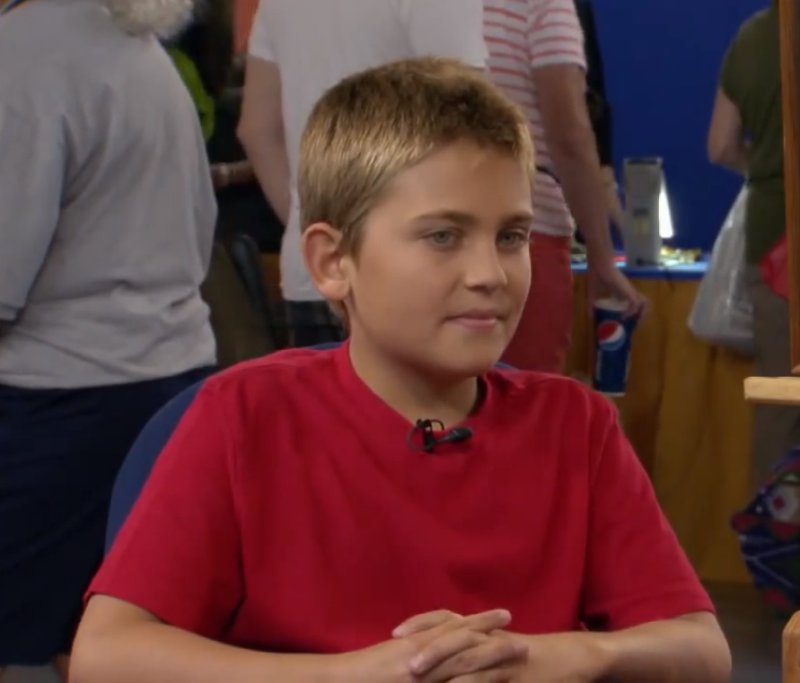 YouTube
As Weiss and the young collector continued their conversation about the beautiful painting, Weiss mentioned that the art was signed in the lower right-hand corner. The boy listened with amazement as Weiss told him that the piece was painted by a Dutch artist Albert Neuhuys back in the late 19th century.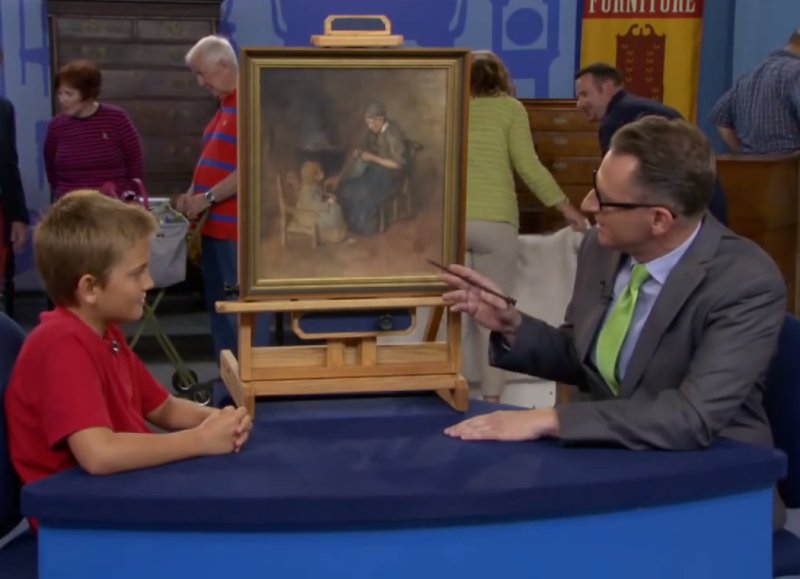 YouTube
Weiss asked, "You paid two dollars, what do you think it might be worth today?" The boy answered a hundred fifty bucks, but the piece is worth way more than that!
"Today, if your Albert Neuhuys watercolor came to an auction, it would probably sell for between $1000 and $1500," Weiss informed the boy as his eyes widened in surprise. He couldn't believe it. He just made around $998 to $1498 profit!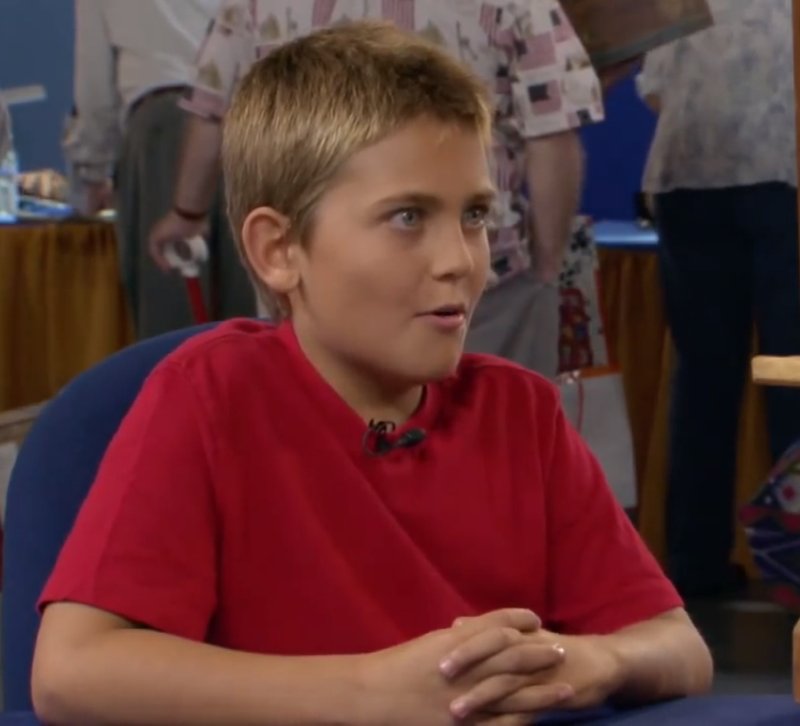 YouTube
Watch the video below to meet one of the youngest up-and-coming collectors! What are your thoughts on this story? Do you also like to buy and sell antique items or other objects? Share your experience with us in the comments section below!

Follow

@smalljoys_of_life
Enjoyed the article? Check out another interesting story below ▼
---

Share this story with your friends and family!
---