LIKE OUR PAGE

When you are growing up as a young child, your parents try as much as they can to protect you from all sorts of evil things and evil people for reasons best known to them and other grownups and you don't understand why they do it. But when you finally have your own young children, your natural tendency to protect them goes up after discovering how evil and bad the world is.
Often times a parent of a young child will go above and beyond to make sure their child knows the importance of not getting into cars with strangers and accepting candy from those they don't know. But no matter how safe you are, terrible things happen and it's hard to avoid all the criminals in the world. But a parent ought to do their best and hide all bad things from their children as it's a natural instinct. For it is what it means to be a parent.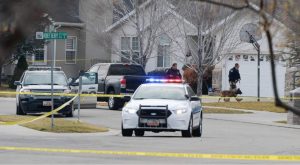 Tucked away in the safety of her bedroom in a neighborhood that is known to be safe and free from crime, a four-year-old girl was allegedly assaulted by a 15-year-old boy.
This was a shock considering the fact that the young girl was home and ready to sleep but the girl informed her parents that there was someone in her room and that her stomach hurt. For a second, her parents weren't sure of whether she meant what she had said or whether it was a bad dream or just an imagination of some sort.
Obviously alarmed by the girl's statement, the parents took a look at the girl and soon found signs of sexual assault.
The parents immediately called the police and it didn't take long for the detectives to find a ladder resting up against the building, right outside the girl's bedroom window. The room was shared with her brothers but they hadn't been there during the time of the alleged incident so there was no witness to clarify to it but the evidence available was enough to pin a sexual assault on the supposed offender.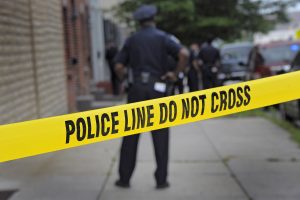 "The investigation has indicated that the suspects may have utilized a ladder to access a window of the second-floor apartment where the assault occurred to this young girl,"
said the police officer that graced the scene on that day among several other evidence found, Fingerprints that were also identified on the ladder that eventually led police to a 15-year-old boy who lives in the neighborhood. Once the boy was taken into custody, he made incriminating statements and this immediately cleared all doubts they had about this boy not being the criminal behind the assault.
The boy was soon charged with attempted rape, burglary, and aggravated sexual abuse. And while the condition of the child is unknown at this time, the neighbors had a lot to say about the incident that occurred in their normally safe and secure neighborhood where their children are being raised. The following were some of the comments from the neighbors and those who knew both the victim and offender.
"I have a four-year-old grandson, this is pathetic. I cannot imagine it happening to him at such an attender age," said, one neighbor.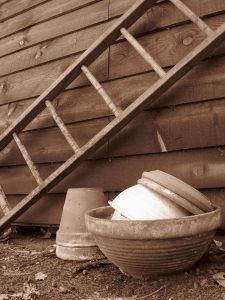 And while the police didn't rule out the fact that this could've been a random incident, some felt that the boy knew where he was going and what he was doing and that she may have been a target for a long time that this boy was busy learning her routine and timetable on a daily.
"I doubt highly that somebody would walk back there, nowhere to go, find a ladder, know where a ladder was, climb up there in the morning, in daylight, not be seen. Can't believe it."
It's pretty scary to think that a boy, who is only 15-years-old committed a crime on such a young girl. In some sense, it was good that he was caught at such a young age, and hopefully, this will prevent him from inciting more sexual assaults in the future. It also makes you wonder if this boy was born to be a pedophile or whether he was also subjected to such kind of assaults at a tender age.
"I want the people in this community and the surrounding communities to feel that everything that can possibly be done is being done," said NYC Council Member Barry Grodenchik.
This is a lesson to all parents, you ought to believe your children when they say that something is wrong or report to you about something unusual. Oftentimes, young children talk about monsters and visitors that appear in their rooms at night and in this case, there was definitely a monster in this little girl's room. We just hope that she will be able to recover from such a tragic incident and be able to feel safe again in her home.
What a tragedy. Please leave a message for the poor four-year-old, and SHARE on Facebook to warn other parents, too.
Don't forget to ▼LIKE US▼ on Facebook for more stories!
LIKE OUR PAGE