There's no denying that we all love a story that involves sweet revenge, especially when the bad guy is finally placed in the hall of shame and justice is served. And the story below is one of the best stories to tell everyone you know.
The bad guy here, however, was a Grade-A bitch, a nasty and corrupt boss at a trading company.
Reddit user AbbasKubaba wrote on the ProRevenge subreddit about his absorbing tale, and we hope that no one will experience the same thing that he went through. Fortunately, he was able to plan a brutal revenge on his boss.
"This all happened five or so years ago while I was working for a proprietary trading firm," he wrote. But during the final interview, he was told, "You're too soft. Buut.. I can put in a good word for you if you give me a little something (a bribe)."
Of course, he refused. But things didn't end there. Abbaskubaba described the workflow in the branch where he worked, and how the 'bad guy' tried to slow down and ruin his career to the point of accusing him of sexual harassment.
Make sure that you grab a bowl of popcorn as you read the story below!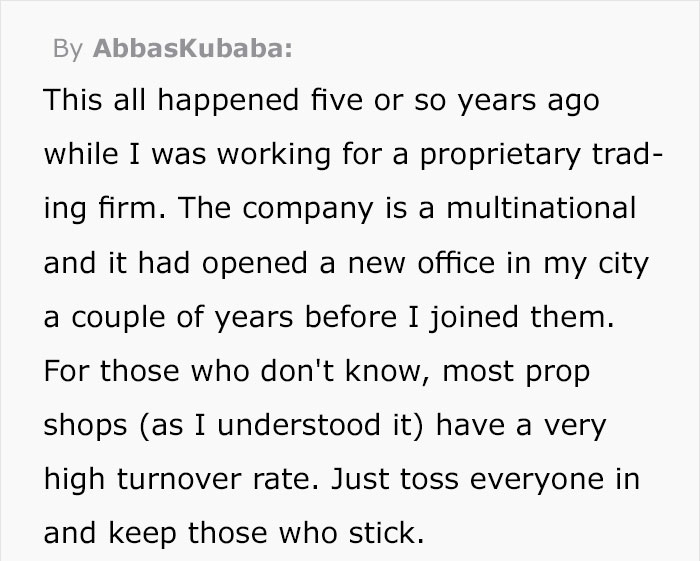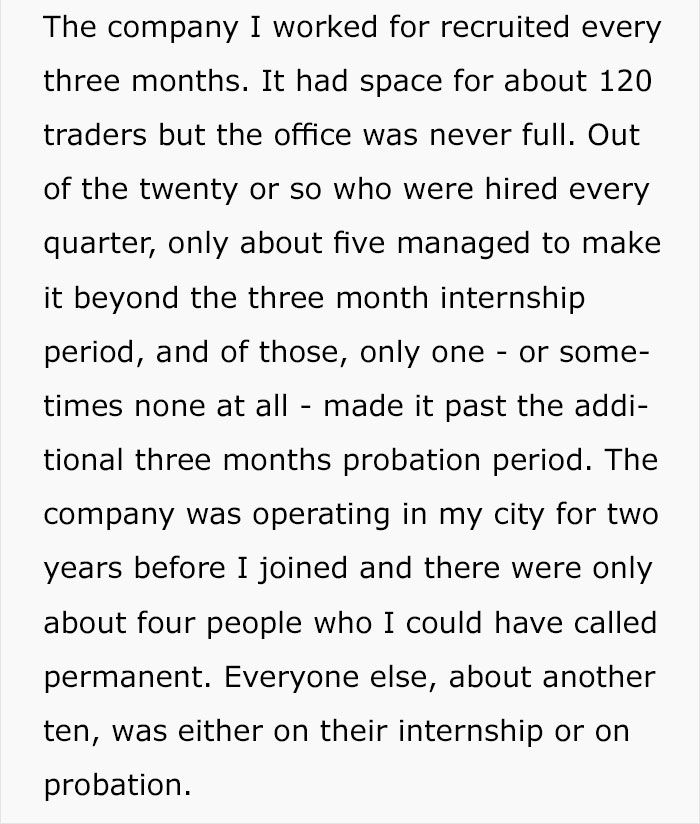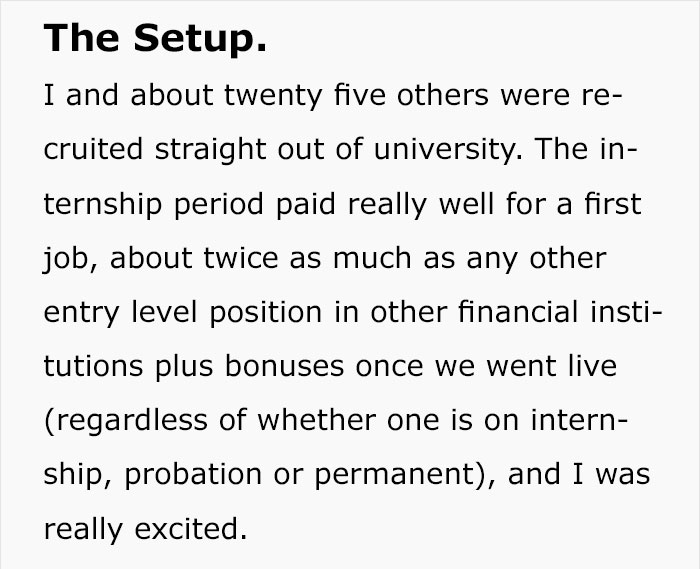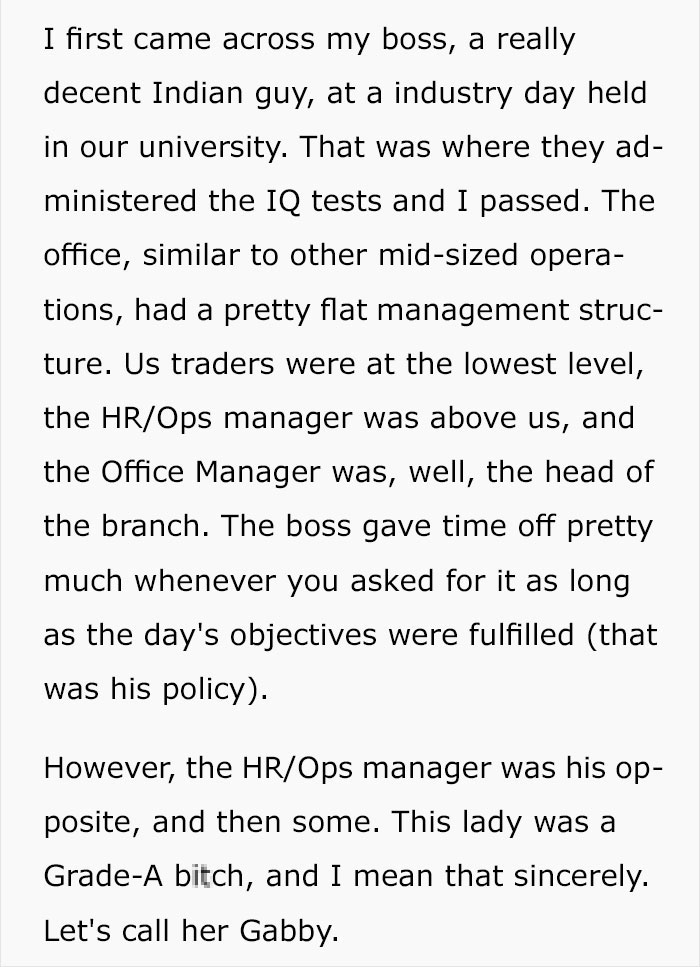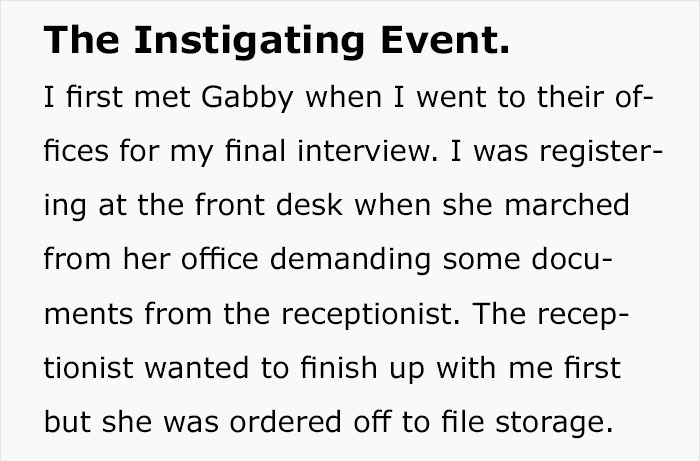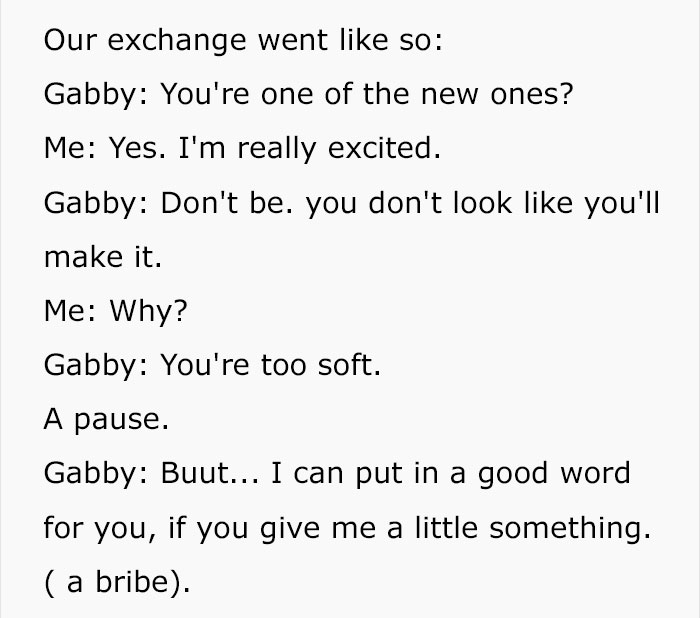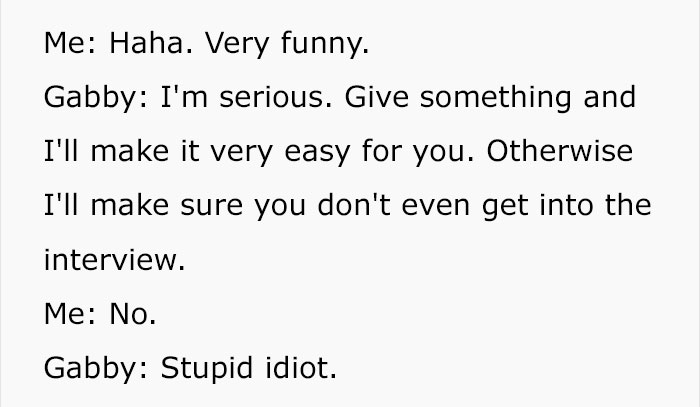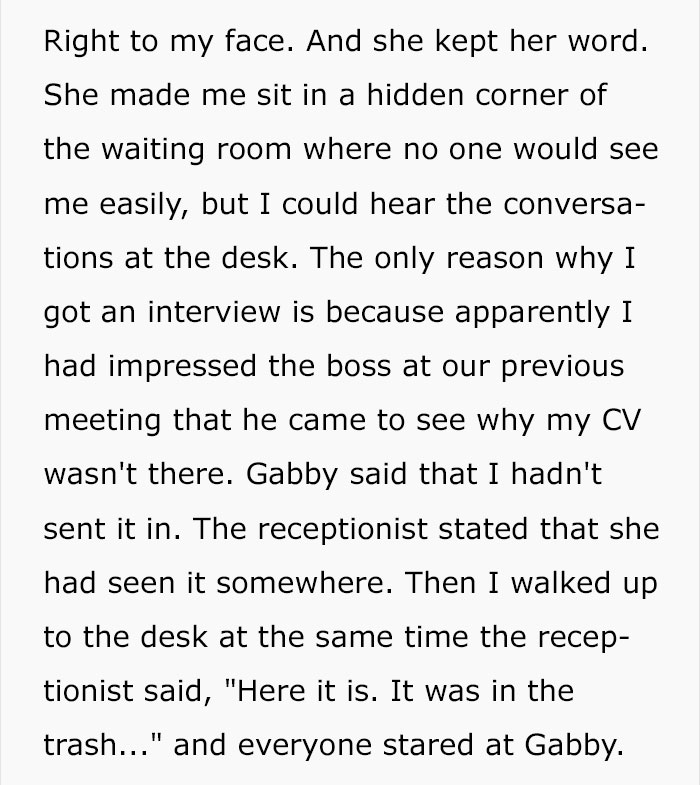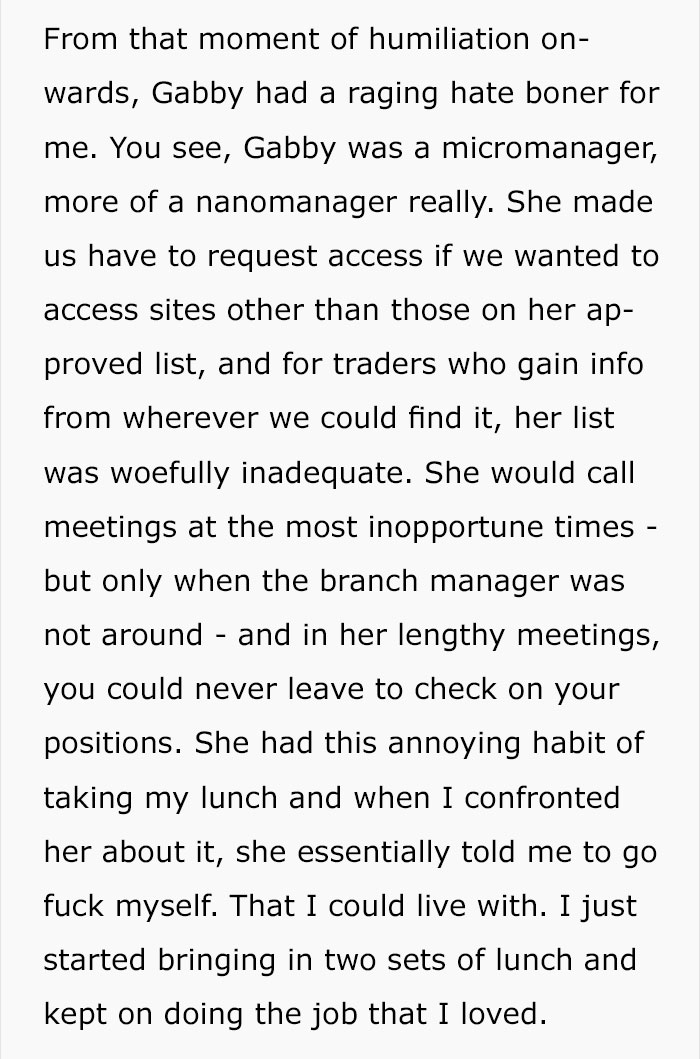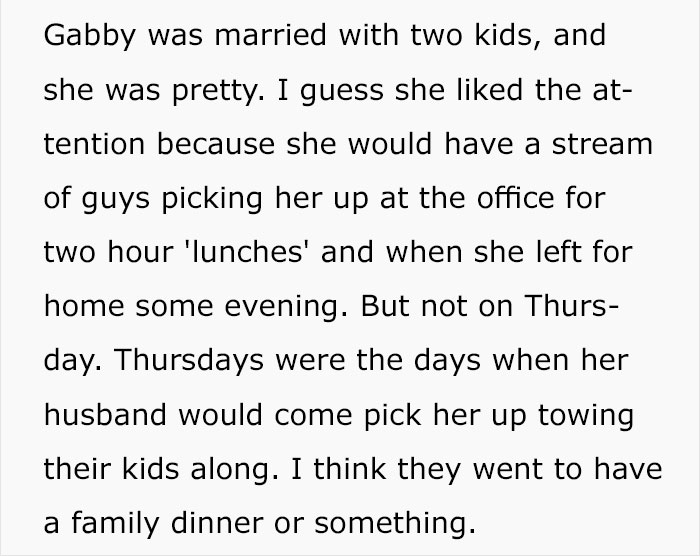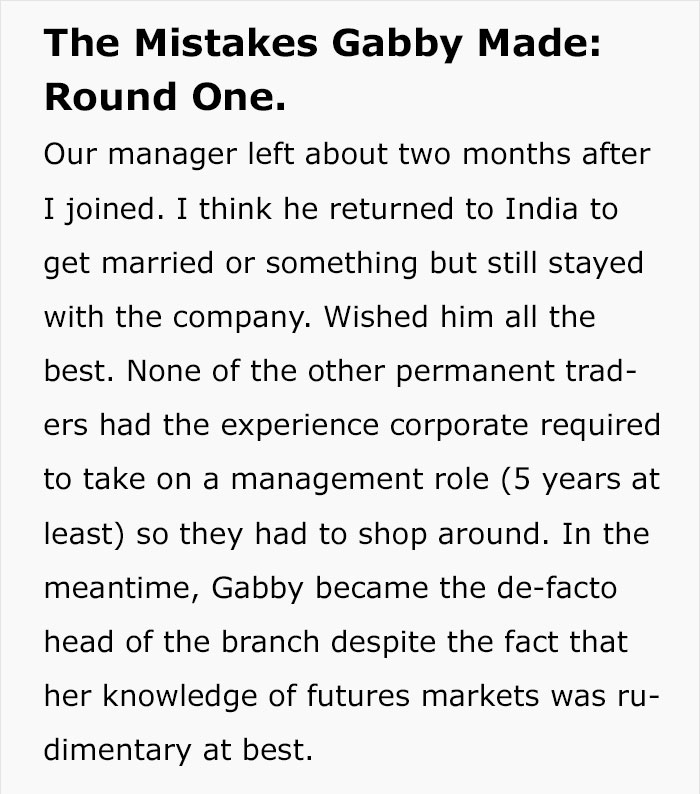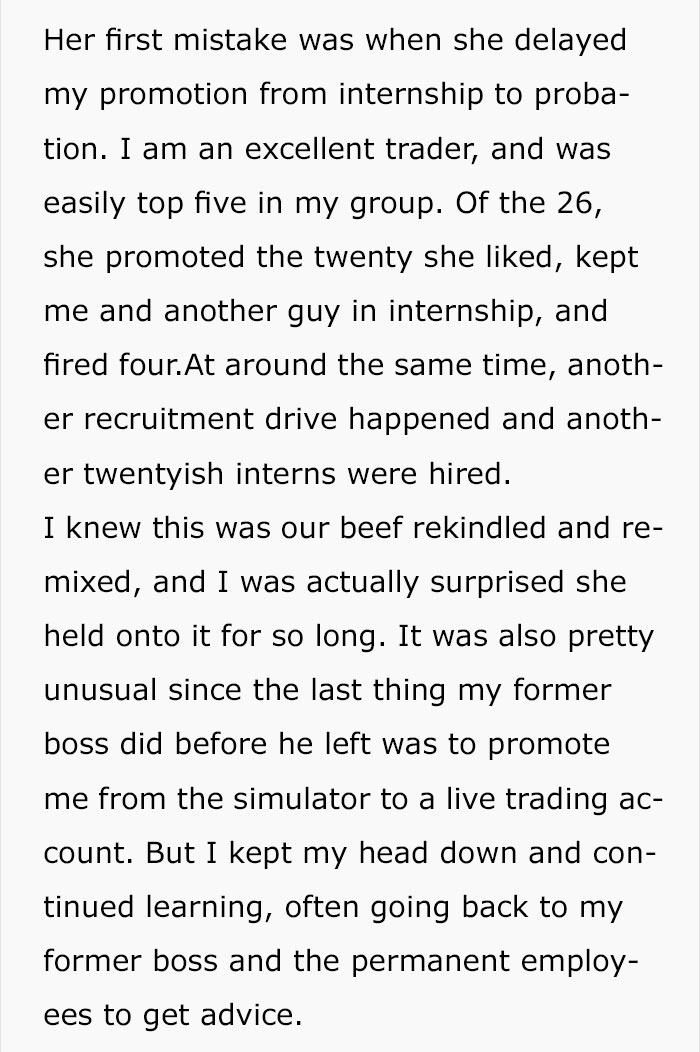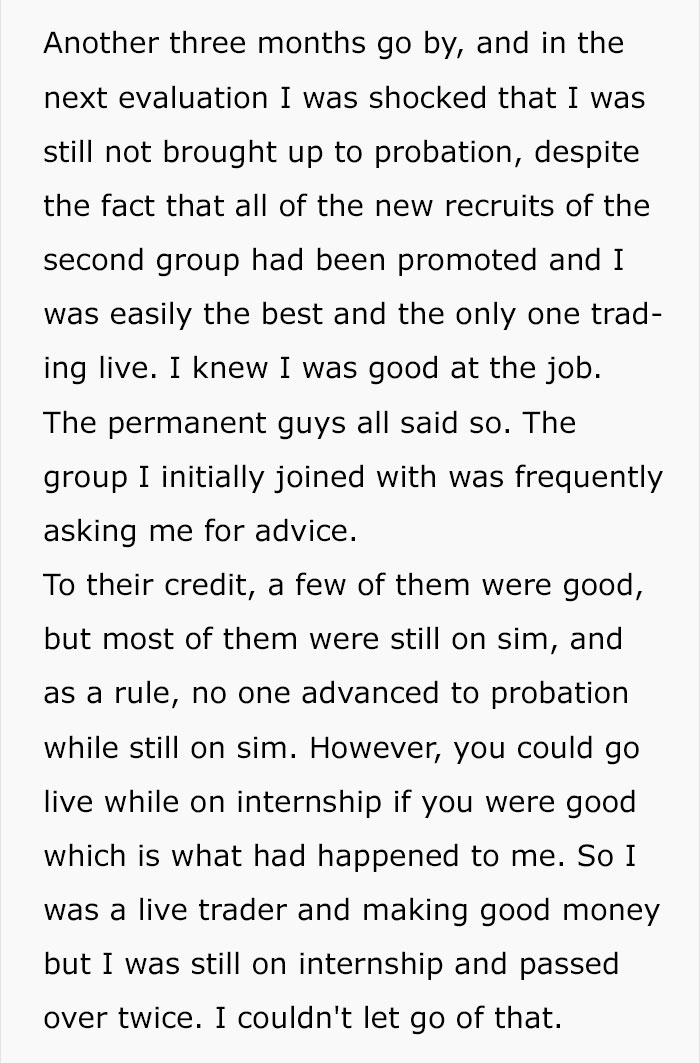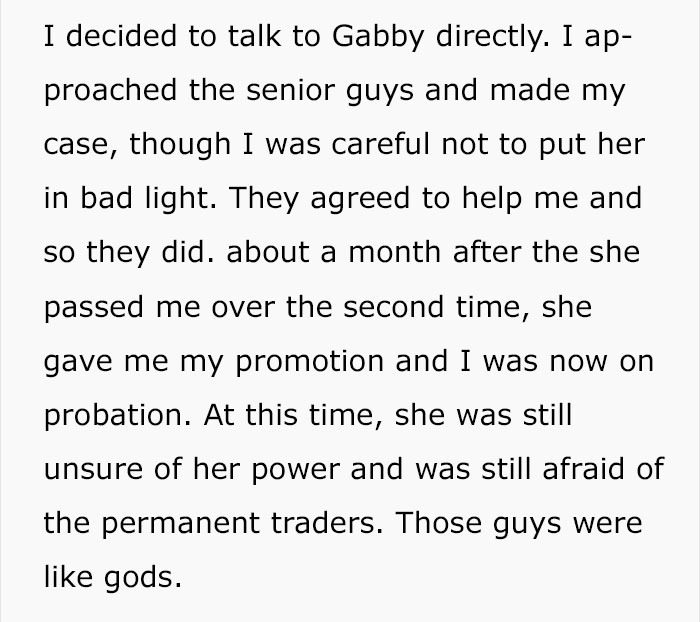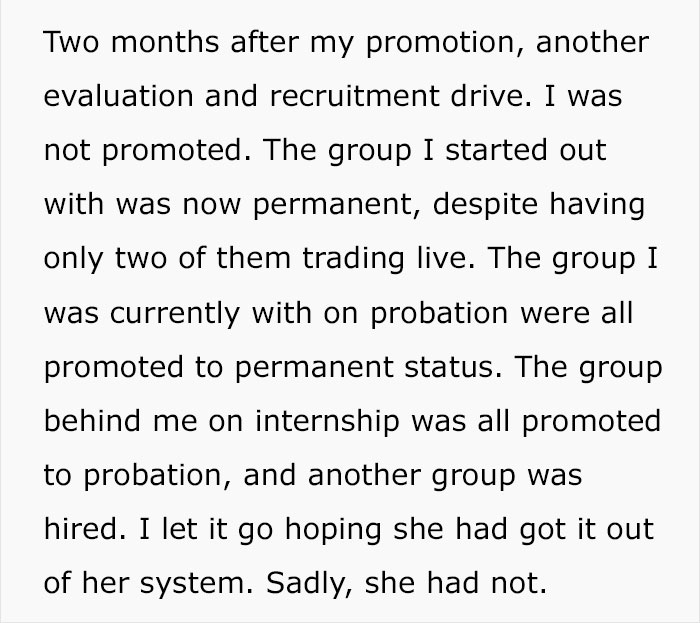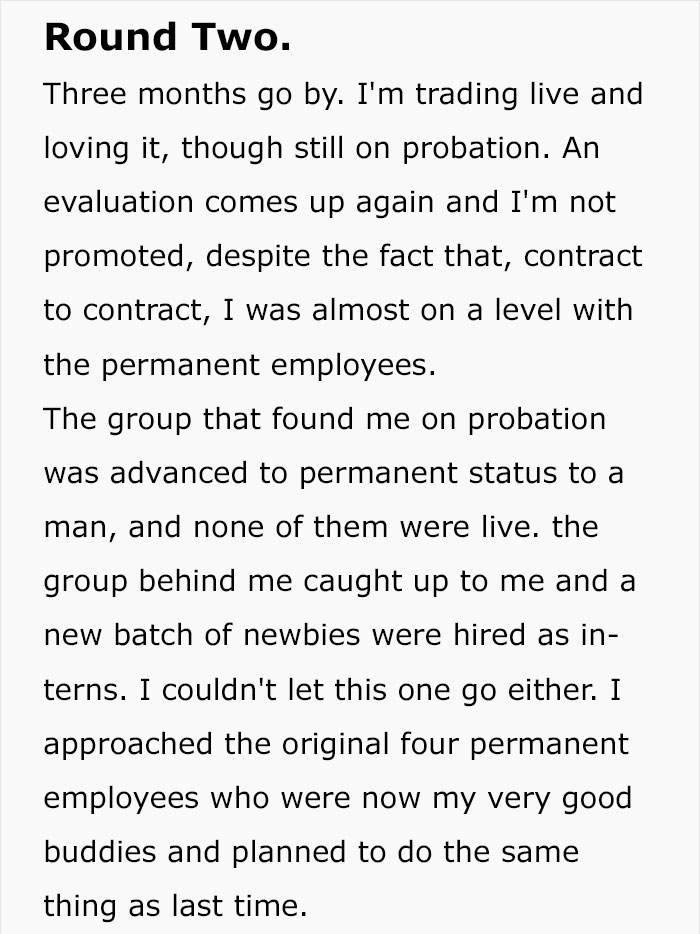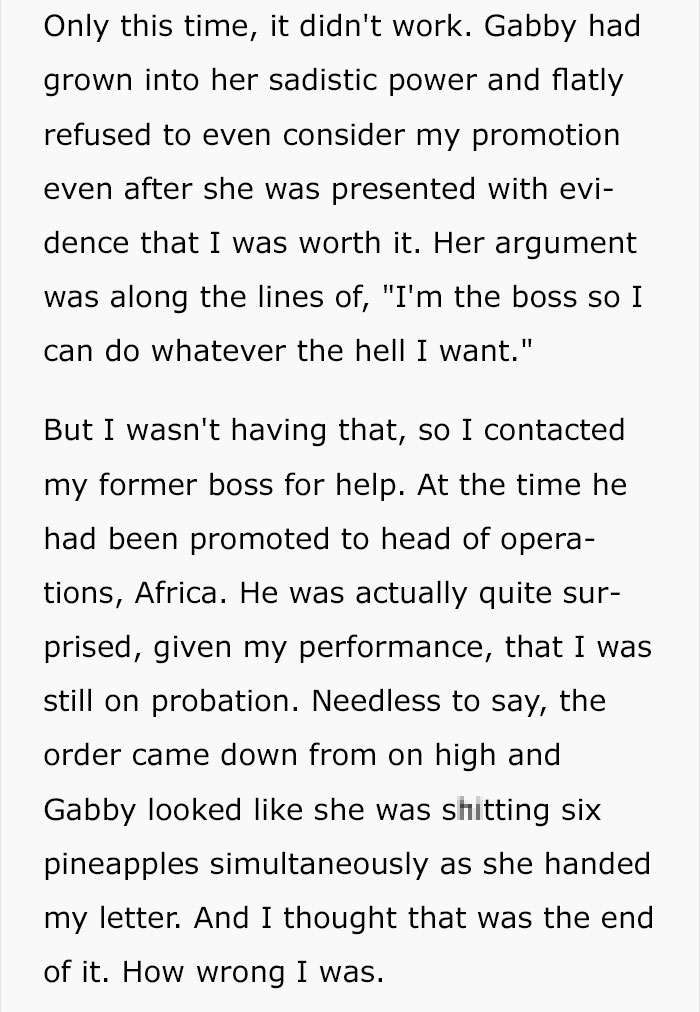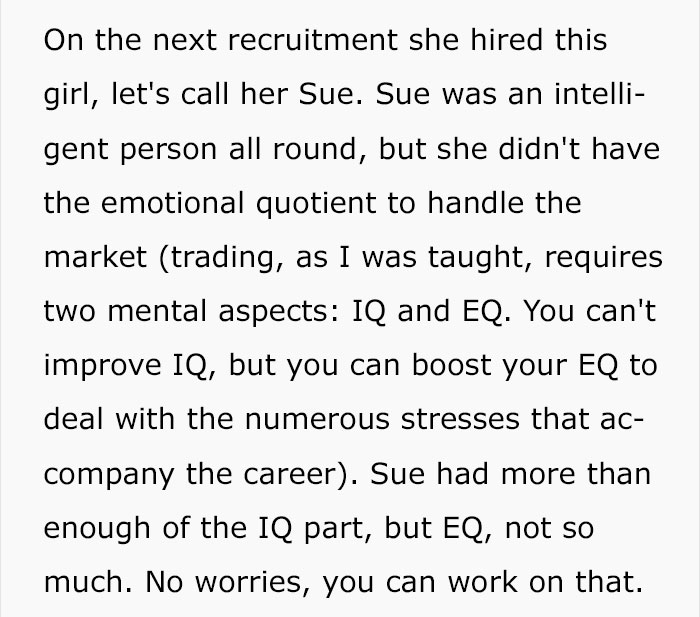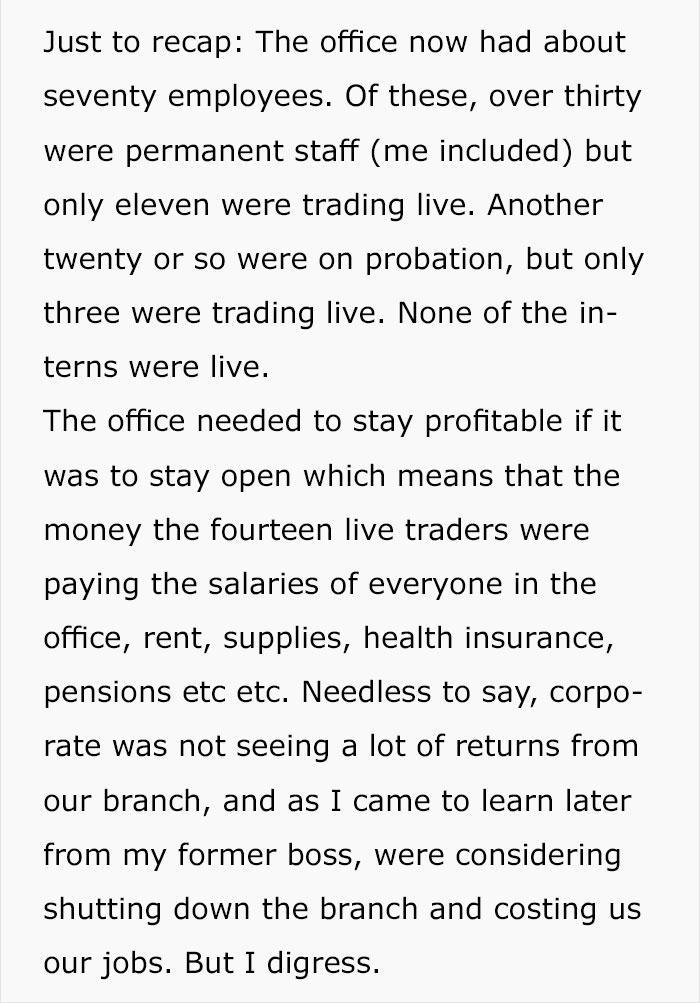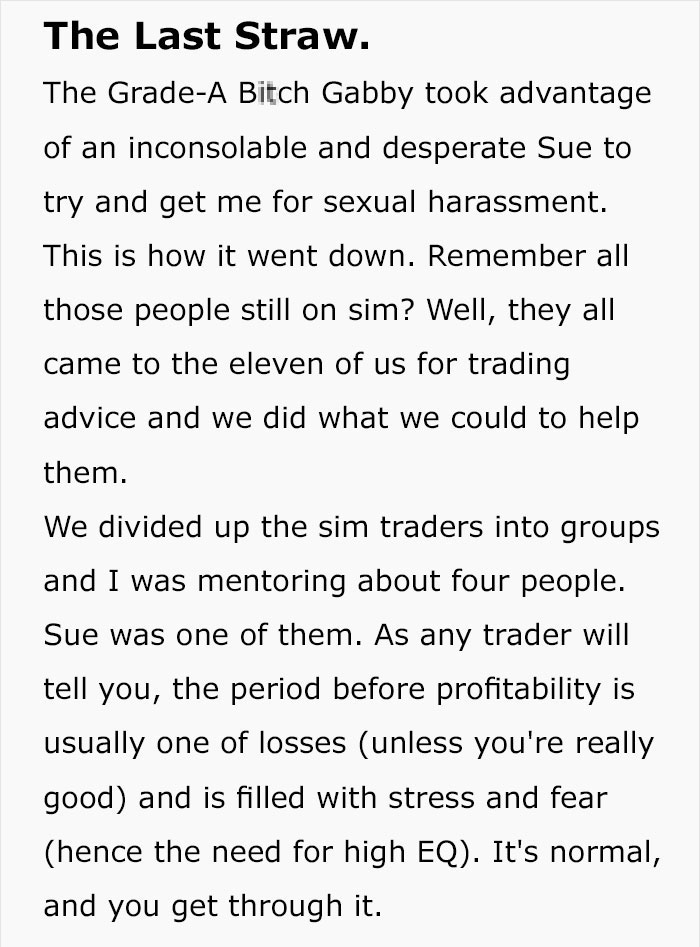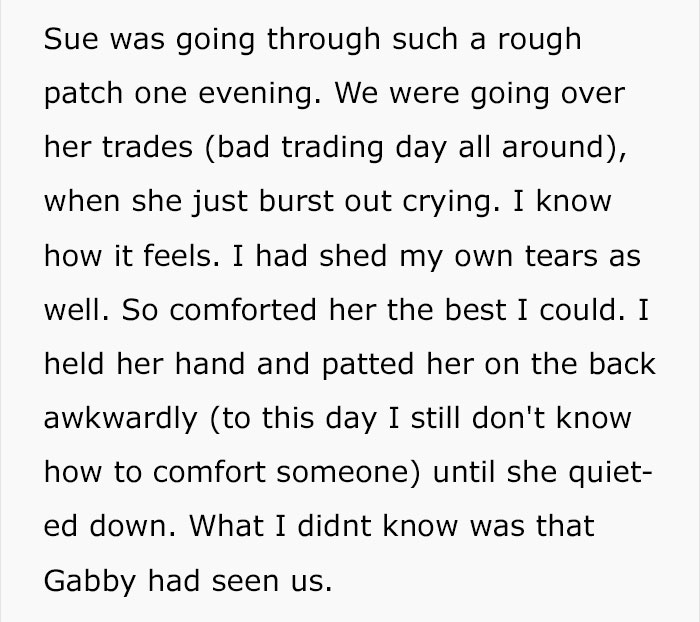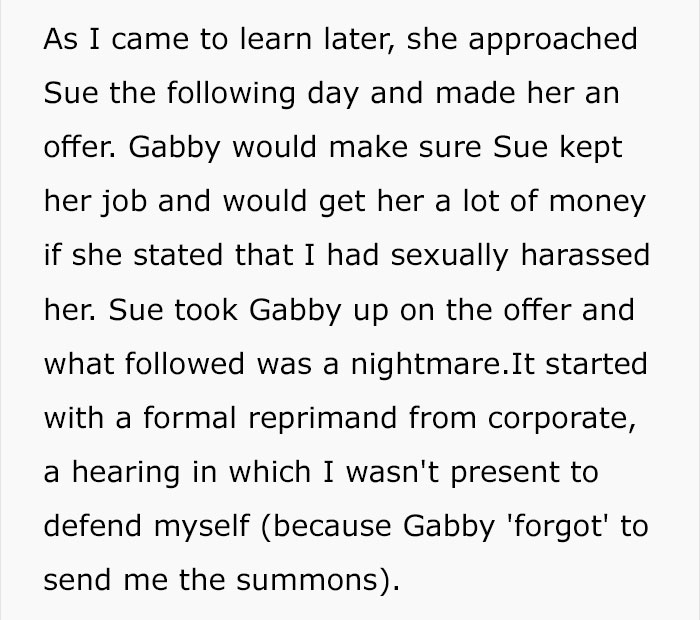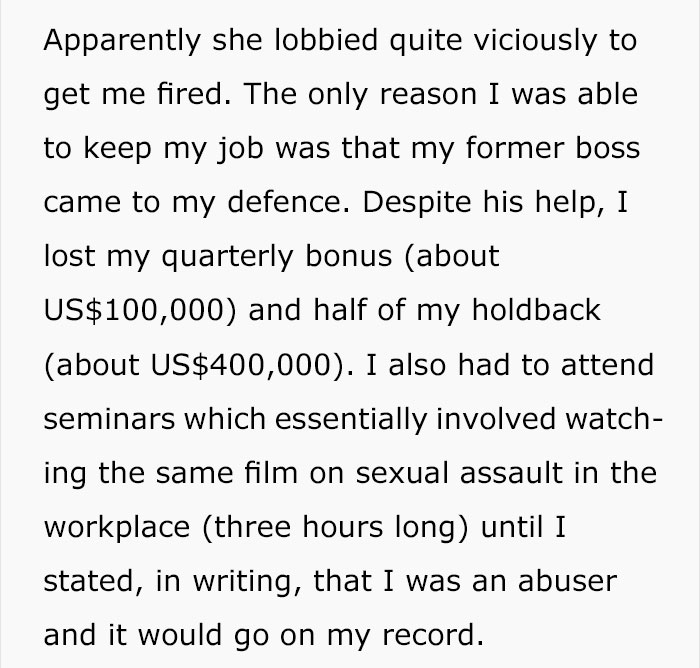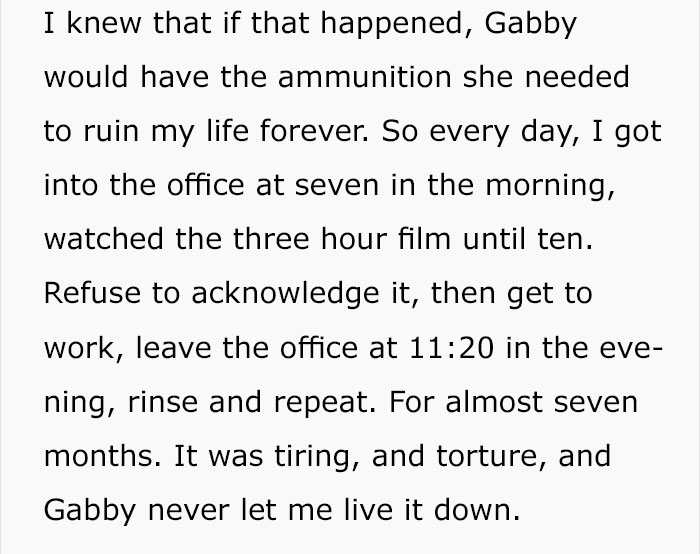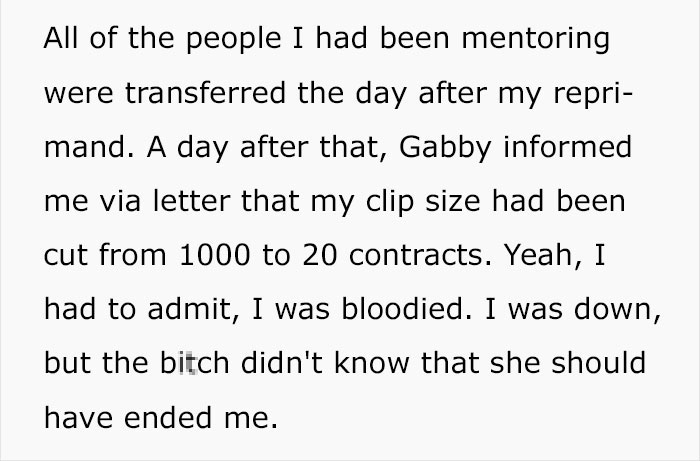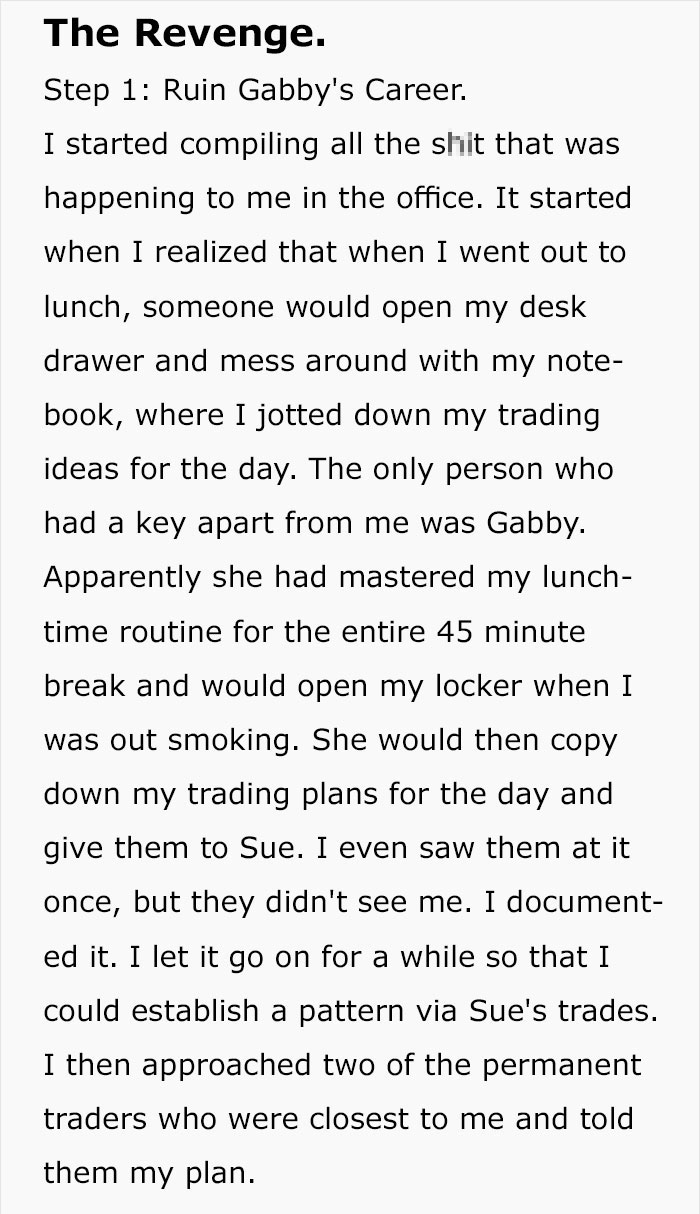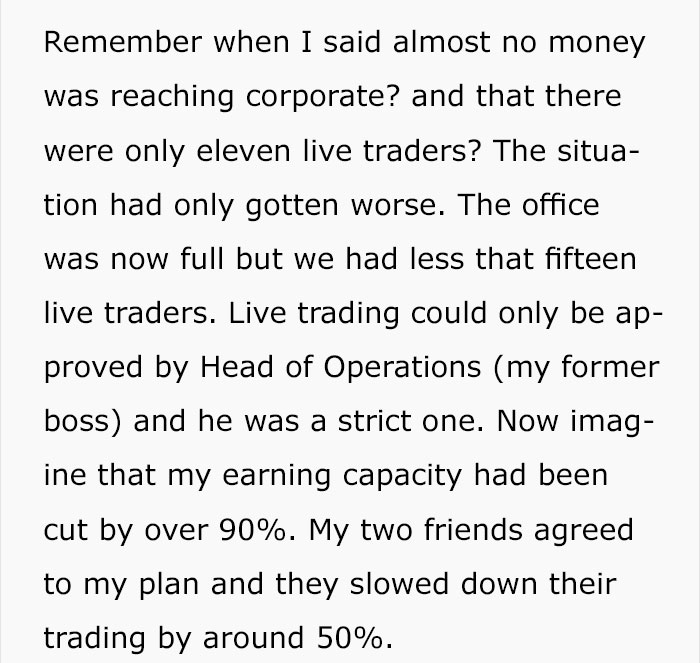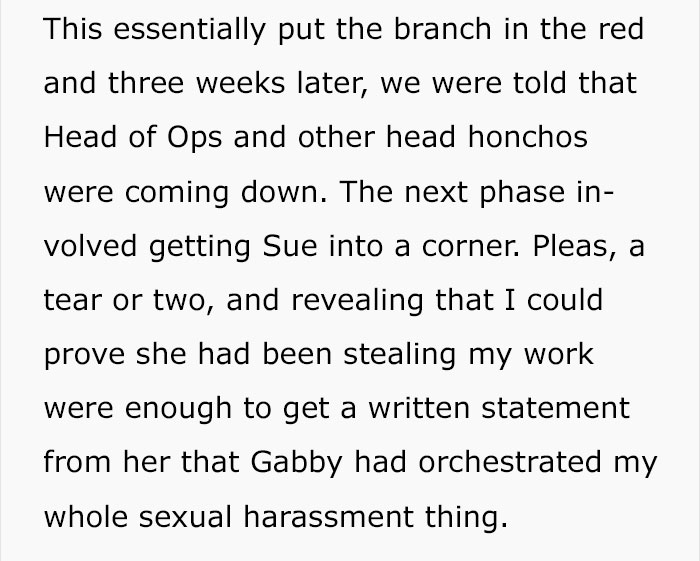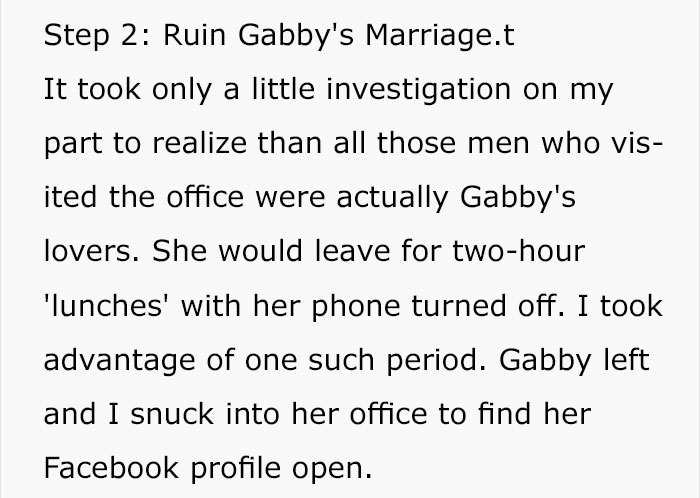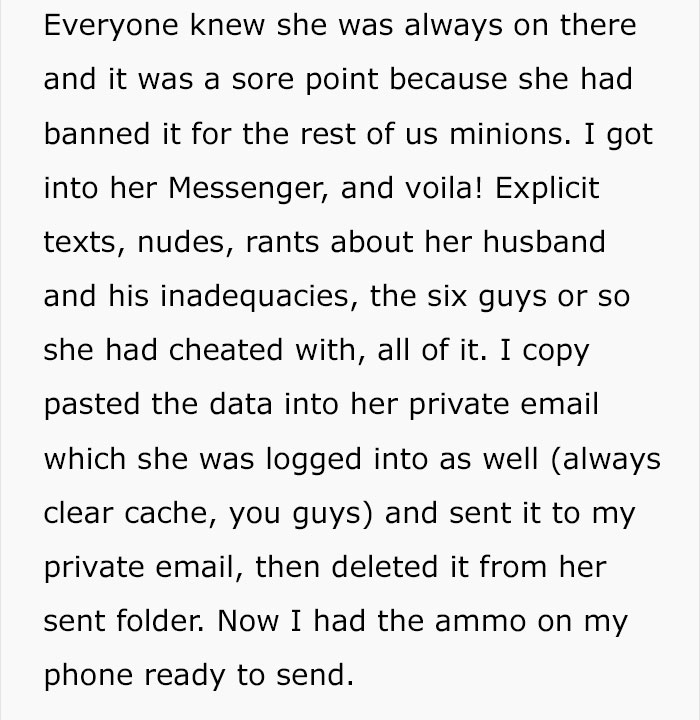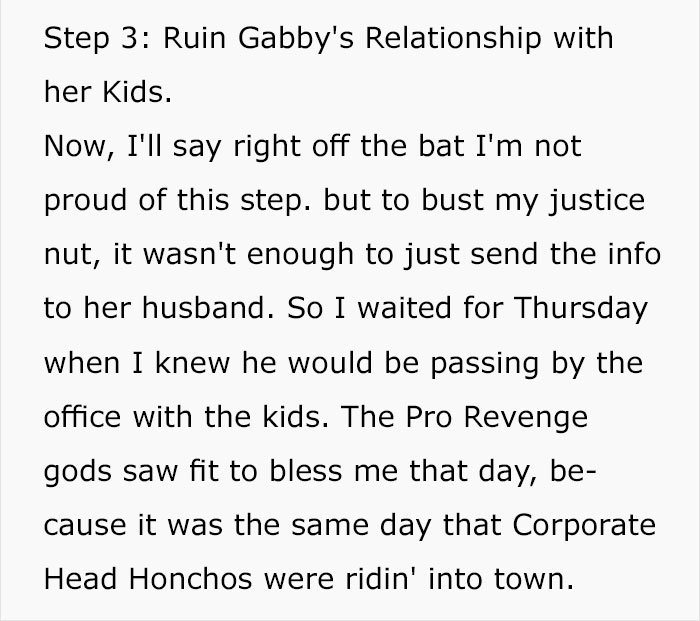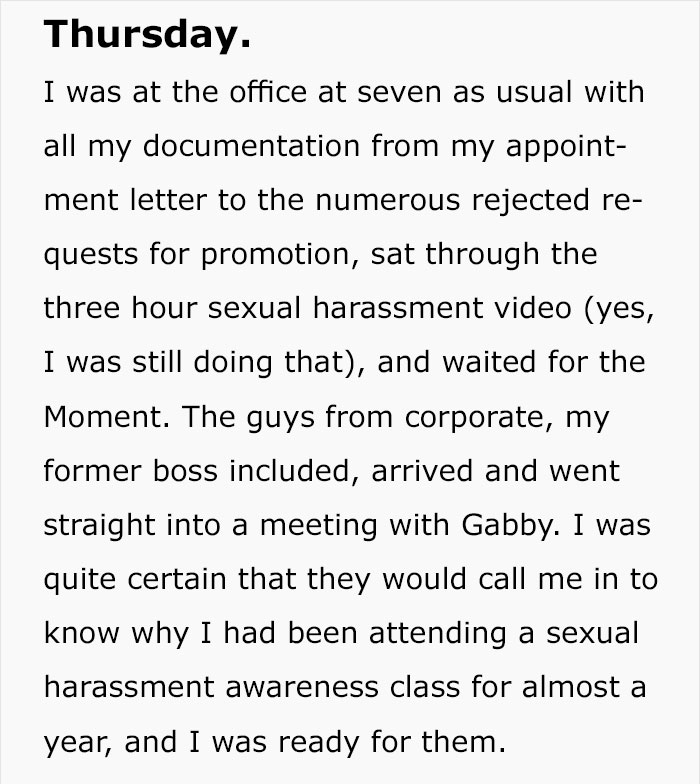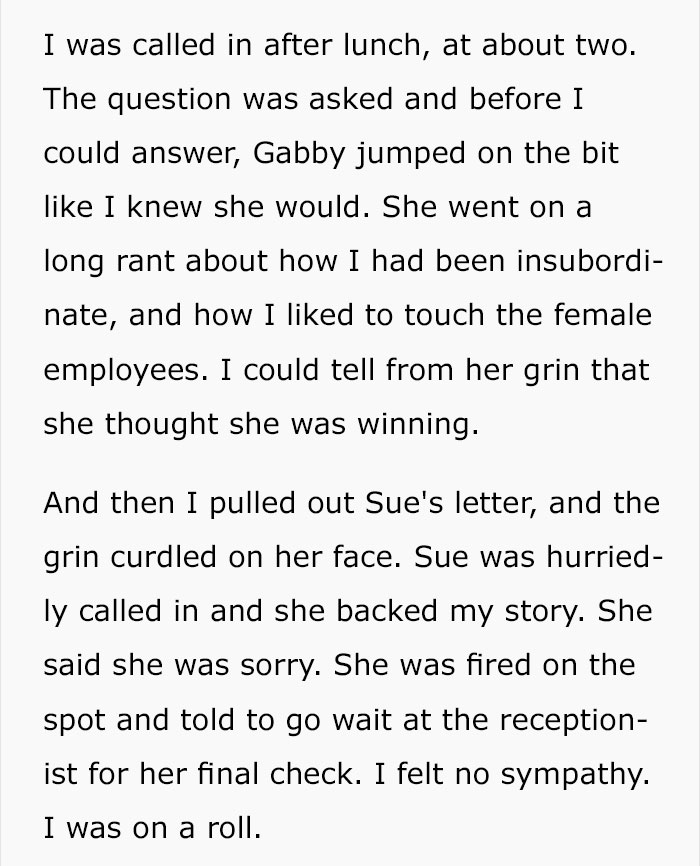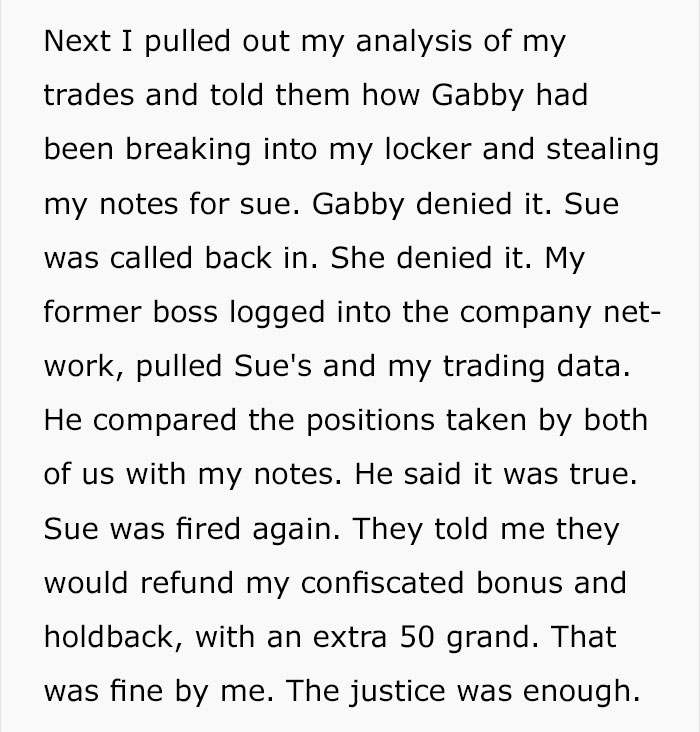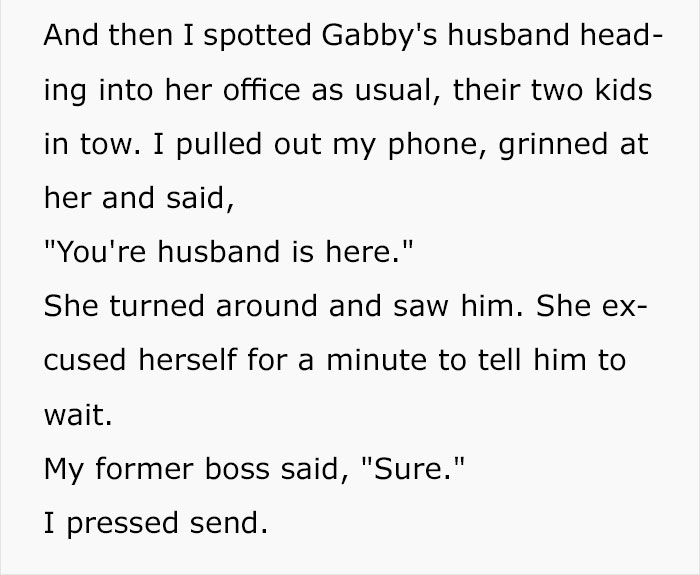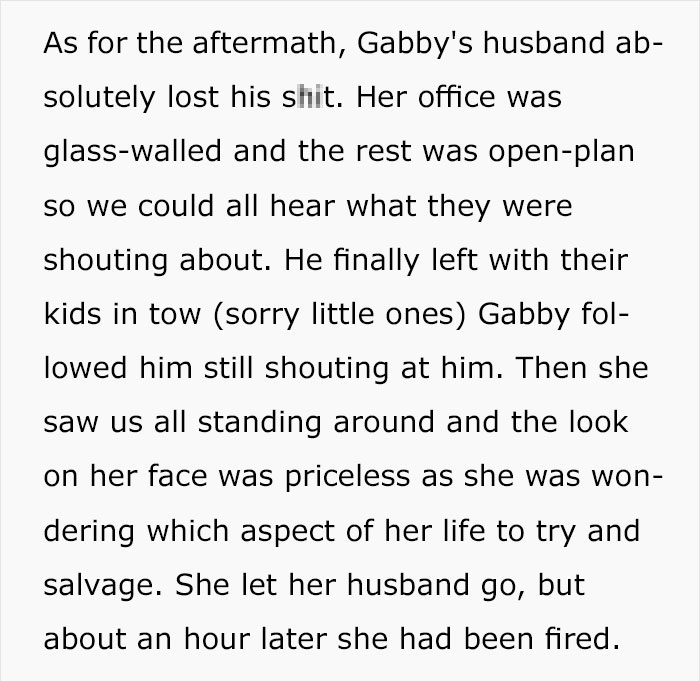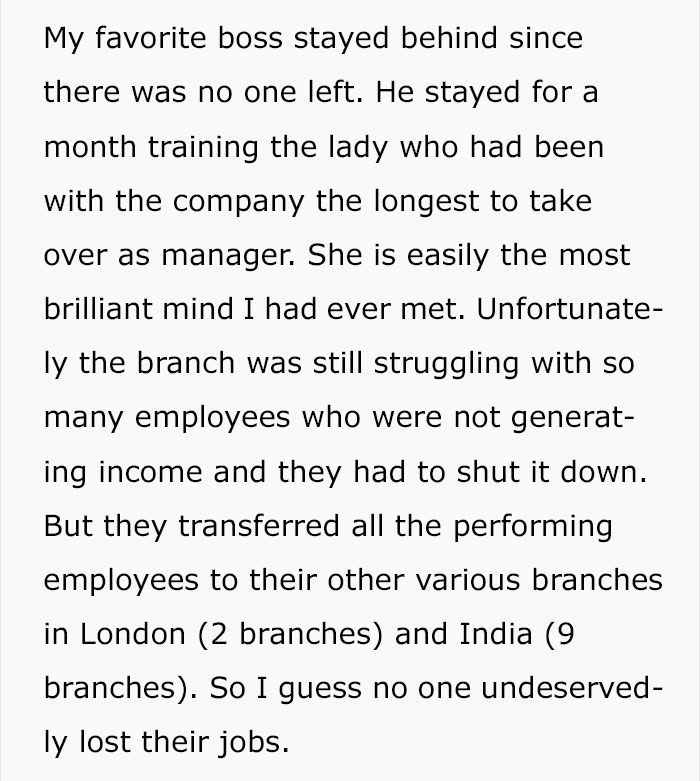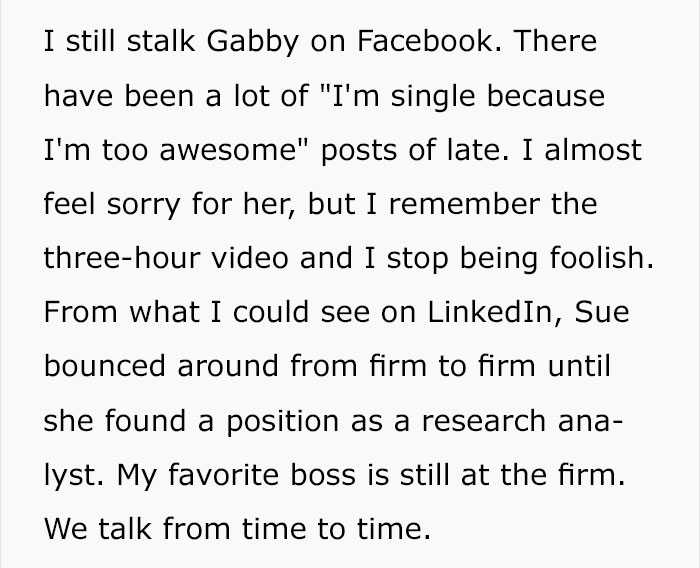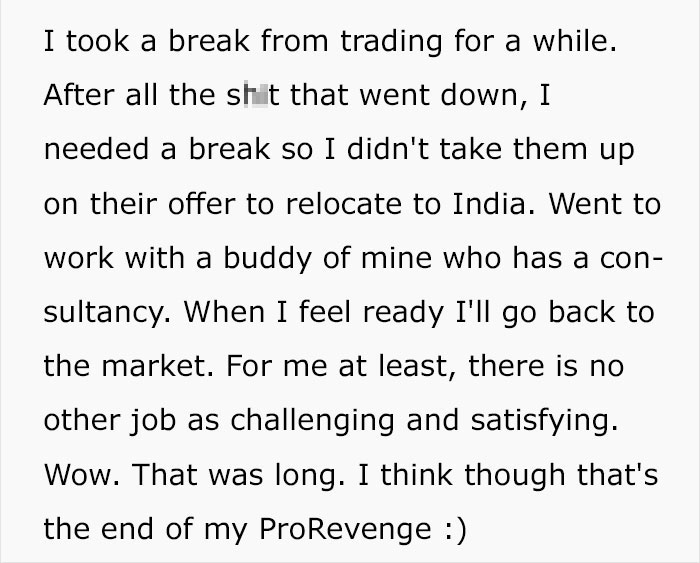 What's your take on this? Let us know in the comments section below!
Recommended Video!
"Selfish Neighbor Keeps Blocking A Woman's Driveway. 'Tough' Man Gives Them A Befitting Reply"
Enjoyed the article? Check out another interesting story below ▼
---

Share this story with your friends and family!
---