A bride-to-be and the best man teamed up to pull a prank on the groom on his wedding day that left him in stitches.
Watch the best man pulling a prank on the groom on his wedding day
Video Credit: Rumble
Billy Hunt was waiting to see his beautiful bride, Sally at Little Creek Park in South Charleston, West Virginia.
Little did he know, his best friend and best man Pat Jones and his wife-to-be had teamed up to pull a prank on him.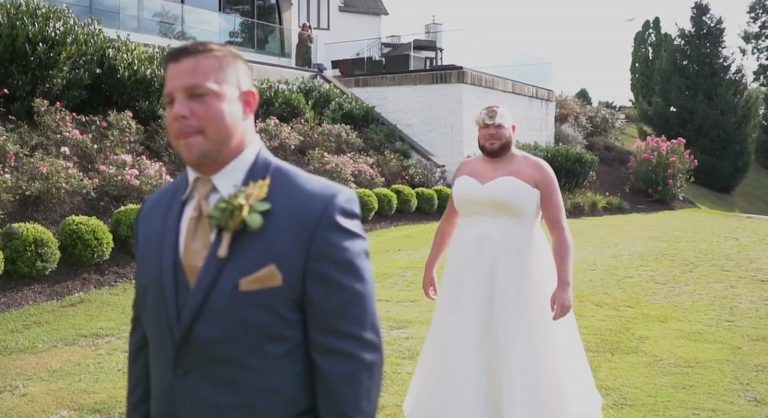 When Billy turned around to see his beautiful bride on his wedding day, he found his best man Pat standing there in a wedding dress.
Billy was left in stitches when he turned around and saw his friend in a wedding dress. He found the prank hilarious. The two friends can be seen laughing uncontrollably in the video that has now gone viral.
Billy can be heard saying in the video: "I'm going to cry, I thought I was going to cry when I saw my bride."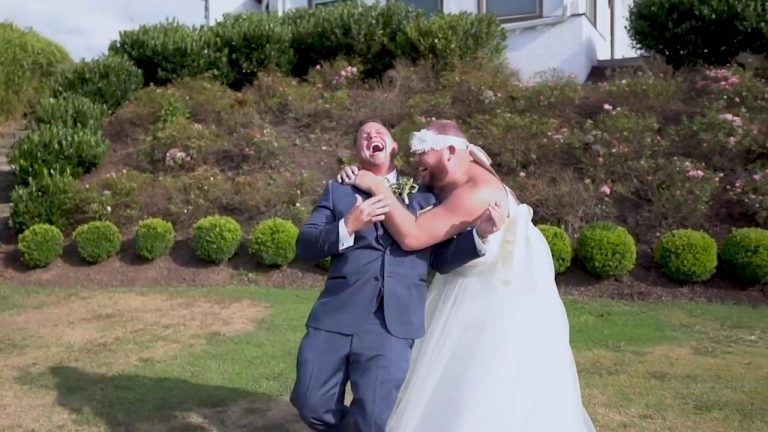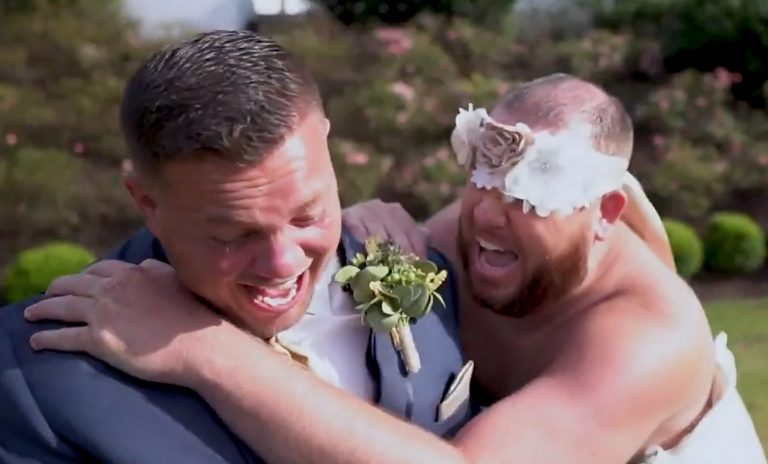 Andrew Craig Stevens – videographer for the wedding – said: "We were not in on it. It was the Bride's idea. I tried to stay calm and not give it away and to also keep the shot steady."
"The rest of the wedding was much the same, a lot of fun personalities and laughs."
The hilarious video was posted online and it went viral instantly. The video had everyone in fits and has been viewed more than a million times.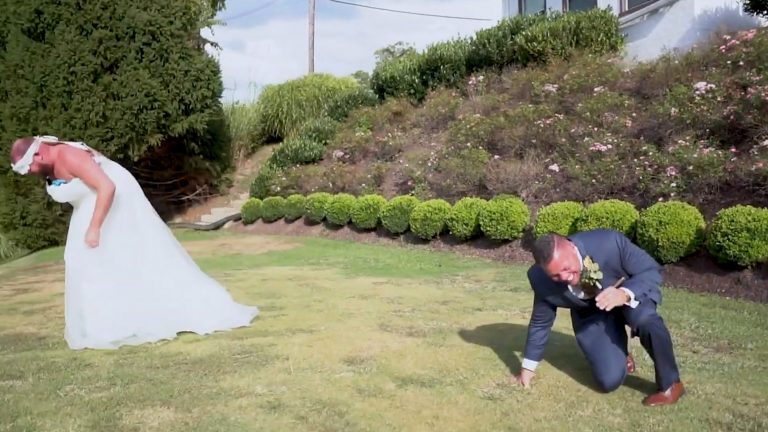 The video received thousands of likes and comments. One user wrote: 'Best man of the year! Too funny. The Bride is stunning. Wishing you both many years of happiness, health, & love.'
Another user wrote: 'What a beautiful bride. Lool 😂 nice to see friends having a laugh!' while the third one said: 'I dont like weddings, dont like marriage but this made me laugh and so happy for the fun they had.'
Recommended Video For You!
"Pranked Woman For Drinking Under Influence Gets Marriage Proposal"