Visitors at the Budapest Zoo were left in awe after an unexpected incident happened at the zoo.
Watch the bear saving the drowning crow
Video Credit: Rumble
Visitors were watching a bear walking around his inhabitant. That's when they spotted a bird in the water who was drowning.
It was a crow who was struggling in the water after it fell down in the water. That's when the unexpected thing happened that left visitors surprised.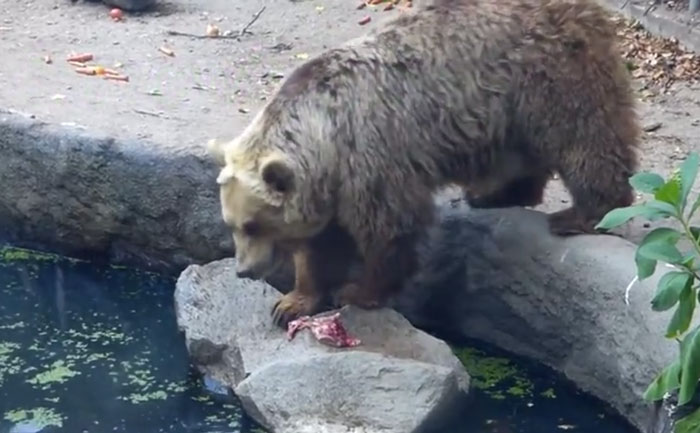 The bear walked to the water after noticing the crow struggling in the water. The visitors thought he was going to eat the bird but the bear left everyone in awe with what he did with the bird.
The bear started helping the crow to get out of the water. He used his teeth to lift the crow out of the water.
He then placed the crow on the ground and left after helping him get out of the water.
The incident left the visitors at the Budapest Zoo in awe. The kind-hearted bear went viral online after a video of him saving the crow was posted online.
One user wrote: 'He was so mattered of fact about it. Humans have always believed that animals were void of compassion toward anything outside their species. Love that bear. Too bad he has to live in a zoo.'
Another said: 'Just look at that bear, and kindness it showed the bird, who said animals have no feelings, Think again, birds have feelings also' while the third one wrote: 'You see, animals and wildlife, in general, are much smarter than one would normally think. This is one of many examples.'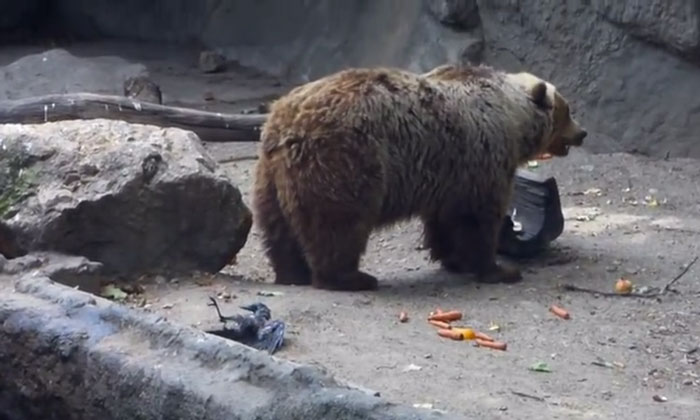 One user said: 'Animals are just like us, some of them are nice, some of them are jerks' while another wrote: 'Well My Faith In The Animal Kingdom Has Been Restored!'
The video has been viewed more than 2 million times and received thousands of likes and comments.
Recommended Video For You!
"Officer smashes window to save dog locked inside hot car"