It was reported that a huge basking shark appeared near people kayaking near the Isle of Man in the Irish Sea.
Jennifer Kneale (37), who was taking a kayak lesson at the time, saw a huge shark fin approaching her.
The shark swam towards Jennifer and her teammates with its mouth wide open.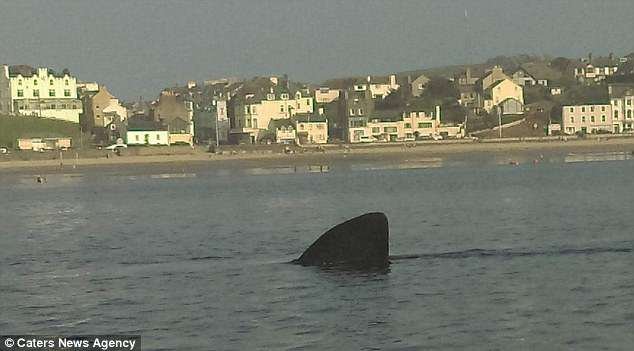 They stopped by the order of their instructor, and the instructor learned that the shark that swam towards them was a basking shark.
The basking shark is the second-largest living shark, after the whale shark and are around 10m or more in length.
However, unlike its large and threatening features, it does not harm people and has a very gentle nature.
Jennifer and her team decided enjoy this unusual scene on their kayak instead of going back to land.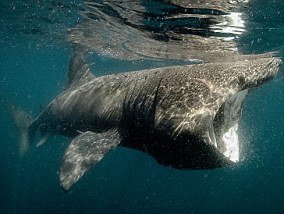 The basking shark swam around them with its mouth wide open and fin showing above water.
Jennifer and her team silently watched the gentle creature and made sure not to make any loud noises as they didn't want to surprise the shark.
The basking shark swam around them for about two hours, and Jennifer managed to record this magnificent scene on her camera.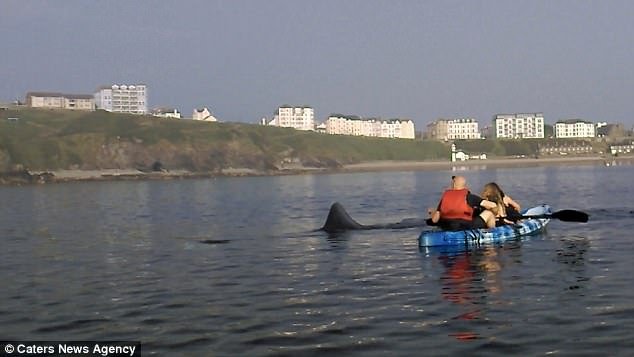 Jennifer said, "There seemed to be a lot of plankton in the place we passed." "The basking shark didn't mind us at all and looked like it was focused on eating food."
"We tried not to interfere with the shark," she explained, "Everything was silent, and only the sound of the shark swimming around could be heard."
Recommended Video!
"Amazing Kangaroo Fight In Australian Nature Park"
Enjoyed the article? Check out another interesting story below ▼
---

Share this story with your friends and family!
---