We all have seen memes or jokes about how a father babysits his children when they are alone with him. After all, it is a tough job to take care of the baby and keep the baby happy at the same time. Some say men are not great babysitters but it is not true. Here is a talented dad who is winning the hearts of the Internet along with his adorable son.
In a video, a dad is changing diapers and bottle feeding the baby. But that's not enough. The dad is doing all this along with beatboxing. When the dad starts beatboxing, the baby immediately starts jamming out in his highchair. The priceless reaction on the baby's face is just so adorable.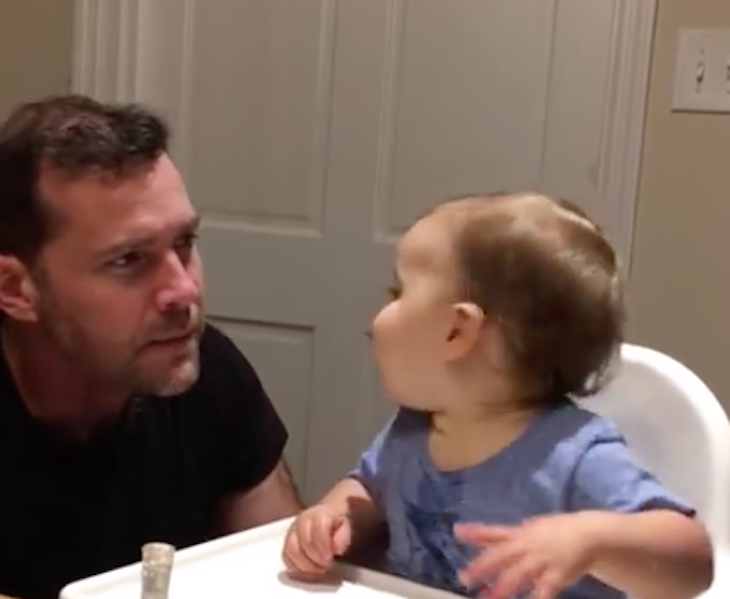 But the little one gets upset when his daddy stops beatboxing. He makes a super adorable gesture after seeing his dad stopped beatboxing which clearly shows how much he loves and enjoys it. The little one makes a sign for "more" which will totally make you fall in love with him.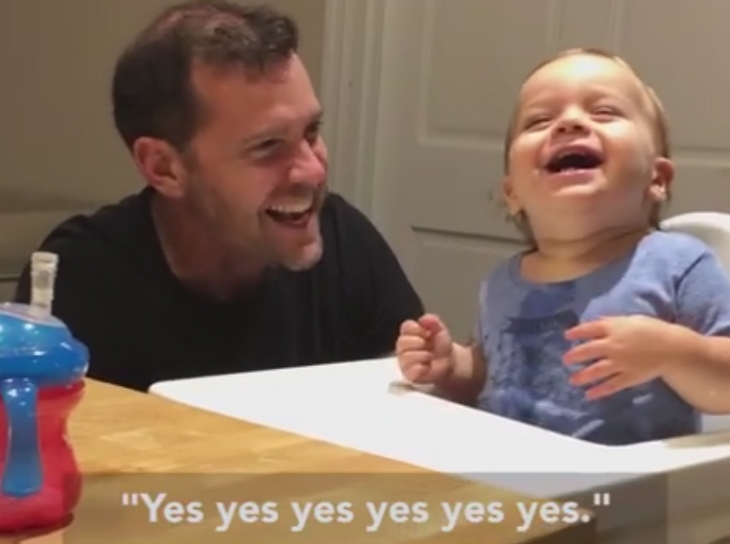 So, to make the adorable baby happy, the dad again starts beatboxing which makes the baby shaking his head hard in the highchair. This is too CUTE!
Everyone who has seen the video is too impressed with the dad as he beatboxes like a champion. The dad is truly AMAZING!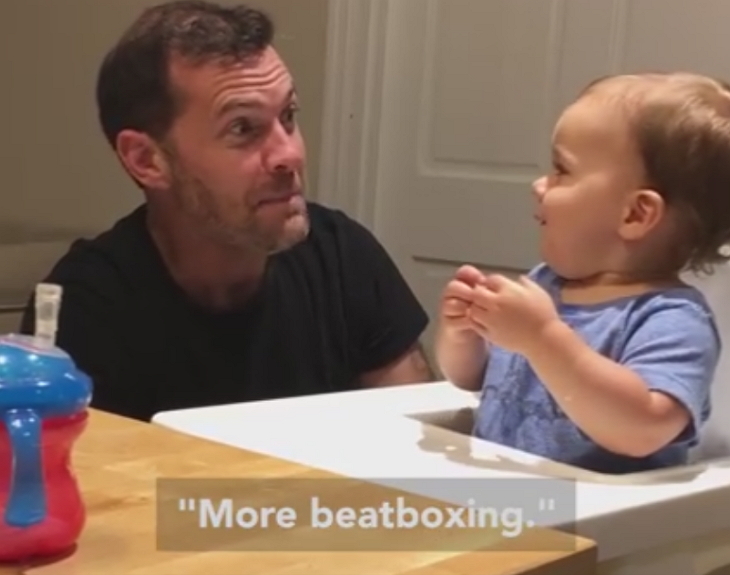 It is incredible how effortlessly the dad beatboxes, and more than that the priceless reaction of the baby leaves us in awe. Seems, the baby is going to follow suit and beatbox just like his dad after growing up as he thoroughly enjoys it.
Enjoyed the article? Check out another interesting story below ▼
---

Share this story with your friends and family!
---