Shuai is a baby gorilla who lives in the enclosure of Twycross ZOO along with his family that includes his father Oumbi, mother Ozala, older brother Lope, and another sibling.
Being the youngest of all, there is a lot he does not know and there is a lot his parents have not been hard on him for.
Watch:
Rumble
As Shufai hangs around on the branches in the zoo, his father Oumbi comes forward and decides to get him in a discipline as he is literally playing with their food.
Mumbai comes, collects all the branches and put them away. In an attempt to stop his father Shufai runs after him and grabs him by foot but he could not move the 24 years giant gorilla for sure.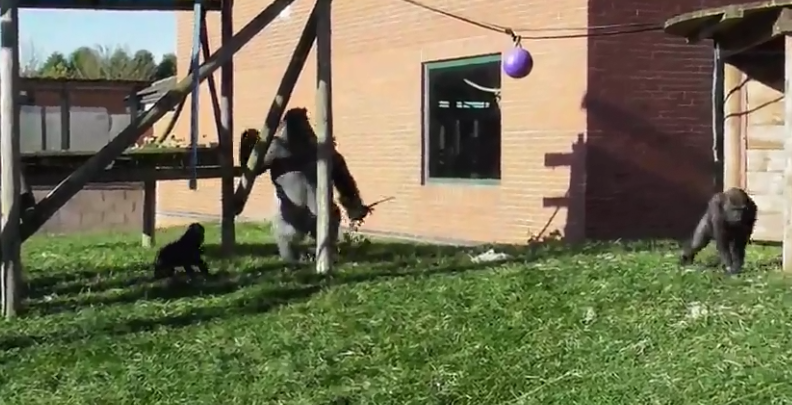 His brother Lope did not even try to come in between because he fairly knew it was a bad idea arguing with dad so he stayed away. Combi put the branches away and then gently nudged Shufai away too.
This is when Shufai decides it is of no use to try to stop his father so he makes a run to his mother Ozawa.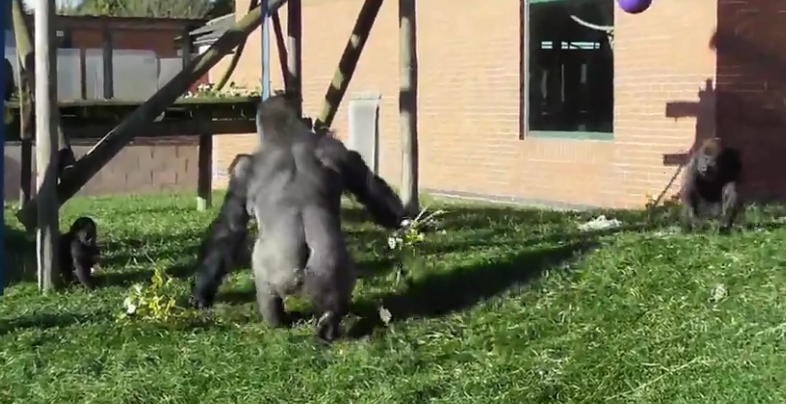 Shuai is the third born child to mother Ozala who is 22 years old and father Oumbi who is 2 years old. He was born on September 24, 2016, and is newest to the family.
This giant species is getting into danger as over the years their population has fallen drastically. The zoo is making efforts to give them an apt place to live so they can feel right at home and have a family.
Caretakers of the zoo are the closest humans these creatures have and most of the time they welcome these humans with love and friendship and not threats like other wild animals may. 
Share this post with your friends and family.
Recommended Video:
"Little Girl Speaks To And Has Wild Animals Follow Her Like A Real-life Doctor Dolittle"

If you liked this post, we would love to hear from you :)