Watch the young elephant's lonely but dramatic fight in the video below.
Video Credit: Storytrender
A Safari group in Zambia caught on tape a nail-biting moment, not so long ago. In the 3-minute footage, a baby elephant separated from its herd is shown fighting back a pack of 14 lions. Thanks to a clever trick used by the young calf, he manages to get rid of the hungry lions.
The footage captured by the visitors in the South Luangwa National Park, Zambia shows how the baby elephant gets surrounded by a pack of lions near a watering hole.
The lions viciously attack the elephant by leaping on its back and sinking their teeth into its thick skin. However, the elephant keeps moving as they surround and claw it.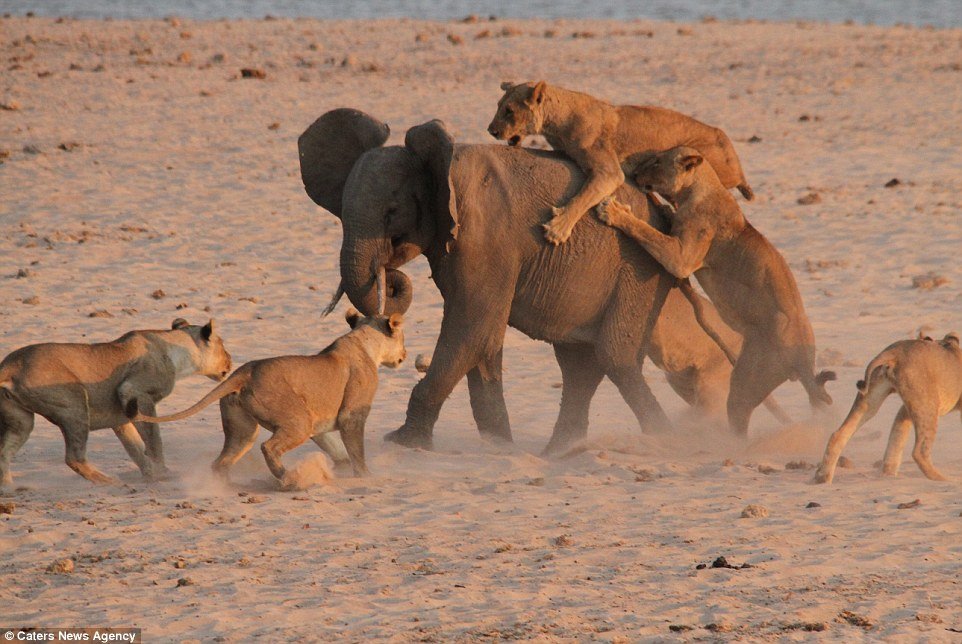 At one point, they nearly overcome the elephant and brings it to its knees. However, the elephant still doesn't give up.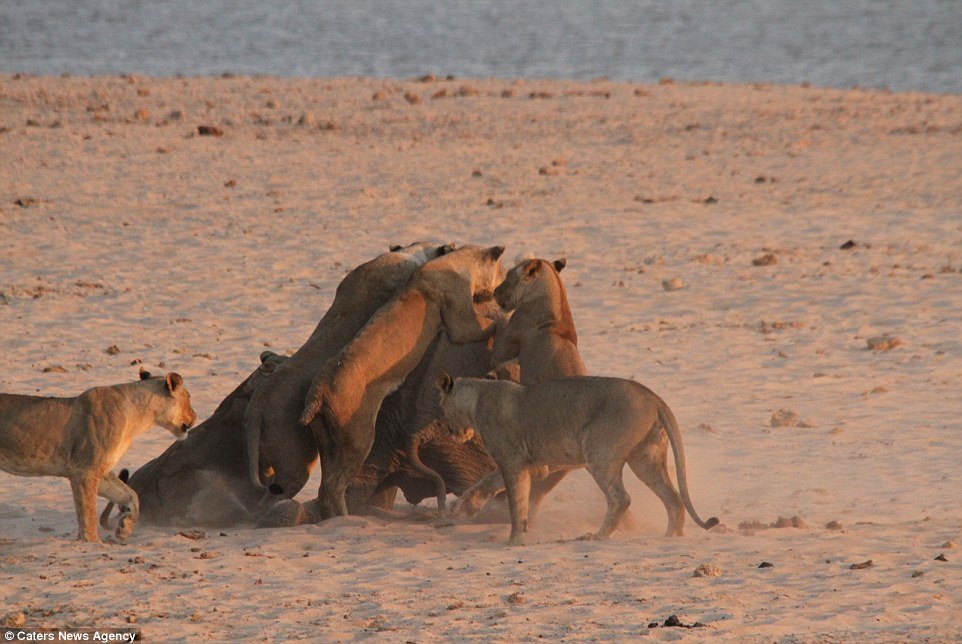 That's when the young elephant thinks of a clever strategy. With the lions on its back, the elephant starts moving towards water.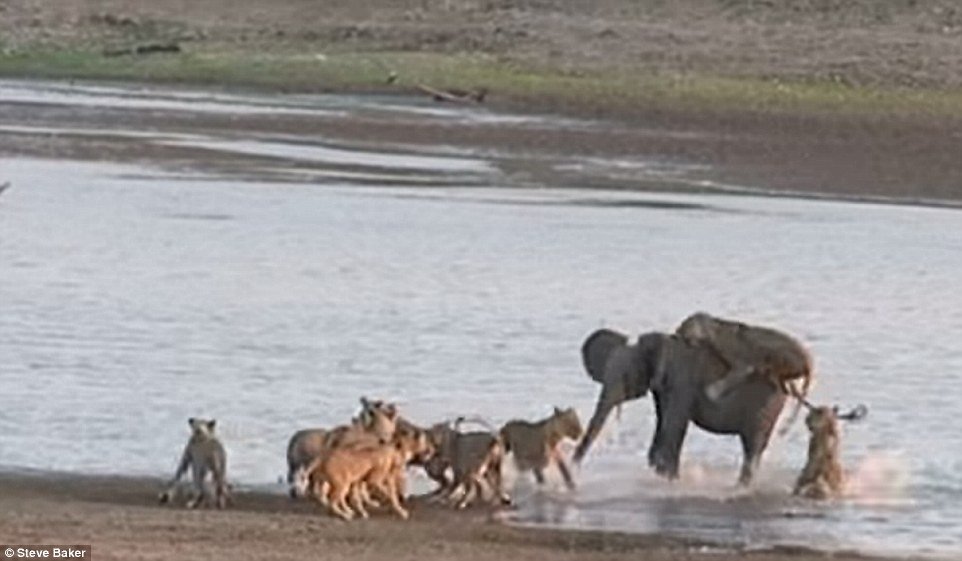 The elephant, who is finally safe, enjoys its victory in front of the angry lions but one stubborn lion is still not willing to give up on its lunch.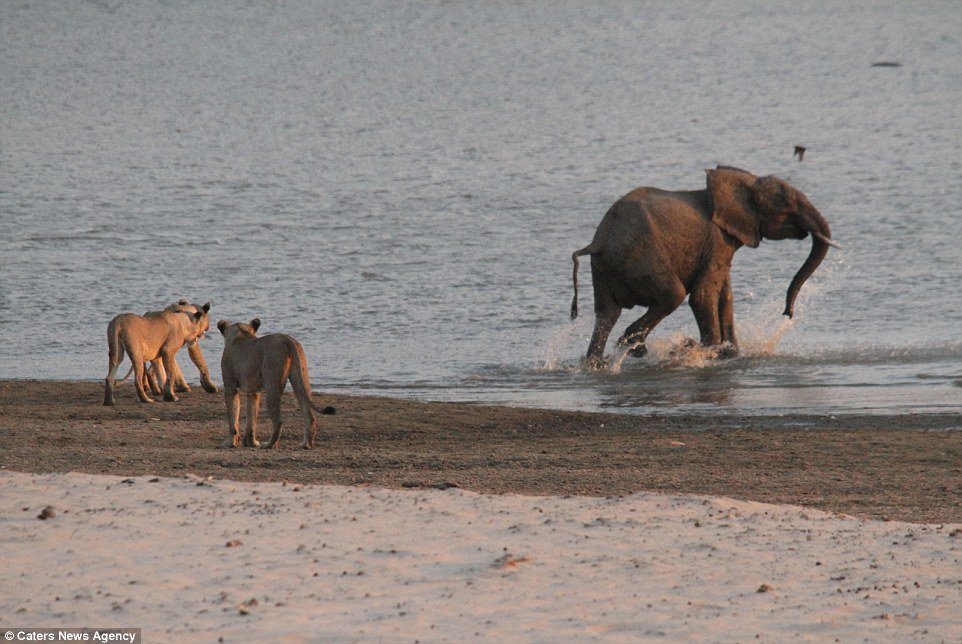 As the stubborn lion tries to chase it down, the elephant emerges from the water and scares off the lion.
Jesse Nash, a New York-based journalist was one of the people who witnessed this event. 'We were on safari as observers, witnessing a cycle of life that is, at times, very cruel,' Nash told MailOnline.
The guide of the Safari group, Innocent, said: 'In many years I have been a safari guide in Zambia at the South Luangwa, never have I seen anything like this.'
'We were all so worried the elephant would be killed right before us. What a fighter. It fought off all 14 lions – incredible,' he added.
The elephant, who was named Hercules for its bravery on the battlefield, was reunited with its 60-strong herd the next day.
"Recommended Video – Adorable Baby Elephant Goes In For A Hug With Her Caretaker, The Caretaker Bursts Out Laughing"
Enjoyed the article? Check out another interesting story below ▼
---

Share this story with your friends and family!
---