A family in Utah were horrified after an intruder entered their home while they were sleeping and acted strangely while walking around the bedroom where a baby and mother slept.
The trespasser broke into the house in Layton on Monday, May 14, around 3:40 am.
"The baby cam captured footage of him walking around the master bedroom exposing himself and standing next to the bed and crib where a woman and her baby slept," Layton City Police department said.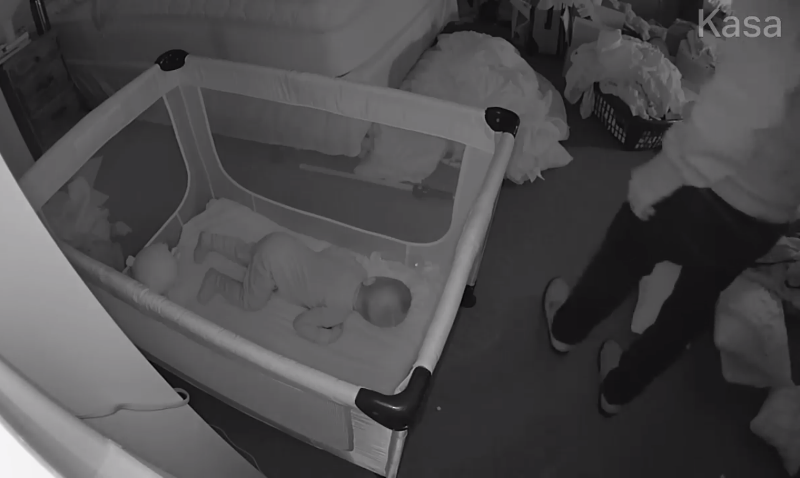 Layton City Police Department
The family of four, who wished to remain anonymous, said they knew something wasn't right that morning when the sliding door to their bedroom was open. The father quickly checked their baby camera and was terrified to see an intruder snooping around the room where his child and wife had been sleeping.
Even though there were several gadgets in the room, nothing was stolen from them. The baby and woman were also not touched. But in the video, he was seen exposing himself with an iPhone in his other hand.
Baby Cam Footage
"It terrifies me. I really don't know how to process it," the mother said. "What if he was taking pictures of me? I feel like that's taken from me. My privacy of my body should be mine alone."
"It almost feels like someone's taken away my virtue, without my consent," she added.
The family said every door was locked and there were no signs of forced entry. That's why they were unsure how the intruder managed to enter their premises. They think that the creep could've been watching them and have figured out their garage code.
"That's what is worrisome to us, that it could potentially be somebody that we know, and this has been happening under our nose," the father expressed.
Authorities are now asking the help of the public to identify the man. "The suspect appears to be thin, wearing dark jeans, slip on shoes, a light, possibly multi-colored sweatshirt, a wedding band, and carrying an iPhone with a case showing the Apple symbol through a cutout."
Don't forget to SHARE this with your friends on Facebook! If anyone has any information, message or call Layton City Police Department on 801-497-8300 and reference incident number 18-07370.
Recommended Video!
"Husband Caught Out On Watching VR Porn"
Enjoyed the article? Check out another interesting story below ▼
---

Share this story with your friends and family!
---