This South Korean pastor and his wife saw so many abandoned babies on the streets of Seoul and that is the thing that motivated them to make the "baby box." Pastor Lee Jong-rak has watched a horrible sight in the capital of South Korea—several infants are abandoned on the streets of Seoul consistently and left to die.
A few years ago when it was the winter season the pastor found an abandoned baby on his doorstep. In December 2009,  Lee Jong and his wife got an idea to make "baby box" where parents can leave their unwanted babies. The inside of the box contains a thick towel, light, and heating to keep the baby comfortable. This box has a sign in which he has written: "Place to leave babies."
He said: "We saw so many babies abandoned on the streets. That's why we made the baby box."
"I didn't really expect any babies would come in," But soon, the first baby appeared in the box in 2010, followed by hundreds more ever since.
Over 1,000 babies were placed in the baby box between 2009 and 2016.
"One of the mothers told me that she had poison to kill both herself and her baby. So I told her, 'Don't do that. Come here with your baby,'" he added.
He said: "They're not the unnecessary ones in the world. God sent them here for a purpose,
"Every life is precious."
"People claim that I'm providing an atmosphere for parents with unwanted babies to easily discard them—they really don't know what they're talking about."
The orphanage is named as "Jusarang," which means "God's love."
The South Korean authorities are concerned, the idea of the box is in a legal grey area. The welfare service is neither for nor against the campaign. According to official Min Seo-Young: "We see the baby box as an illegal facility that encourages baby abandonment, the Gwanak district office believes that the "baby box" facility should be closed down.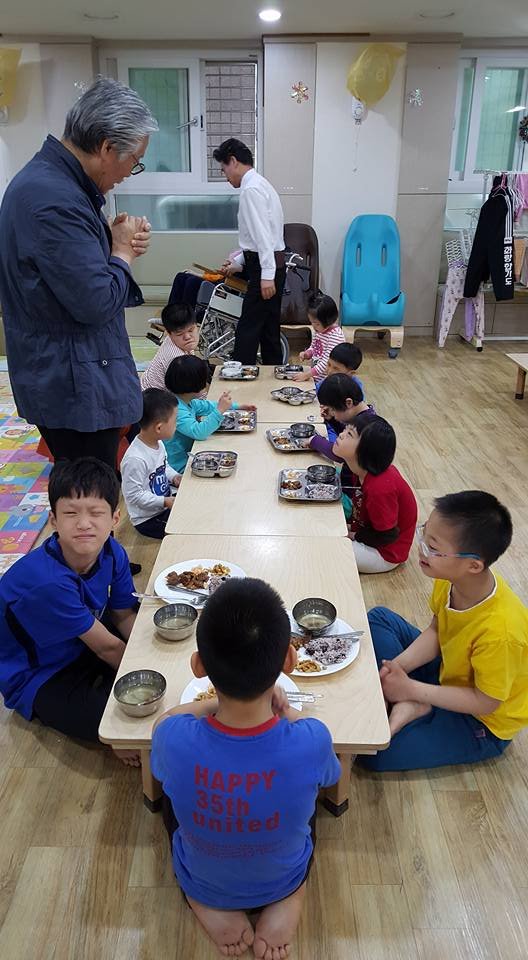 The story of this man and his baby box is reaching the whole world with its own 72-minute documentary called "The Drop Box" by a 22-year-old, Brian Ivie. The documentary won the "Best of Festival" Jubilee Award and "The Best Sanctity of Life" film award at the 8th annual San Antonio Independent Christian Film Festival last February.
"Recommended Video – This Pediatrician Shows How To Stop Baby From Crying In 5 Seconds!"
Enjoyed the article? Check out another interesting story below ▼
---

Share this story with your friends and family!
---