LIKE OUR PAGE

Life is all about ups and downs and it becomes even more difficult when you are alone. Everyone will awe you when you are successful, but the family is the only entity in the world who is there for you in your lows. Your spouse, kids, parents provide you moral support whenever you need. They are your support system and you will only understand their importance in life when they are not near you.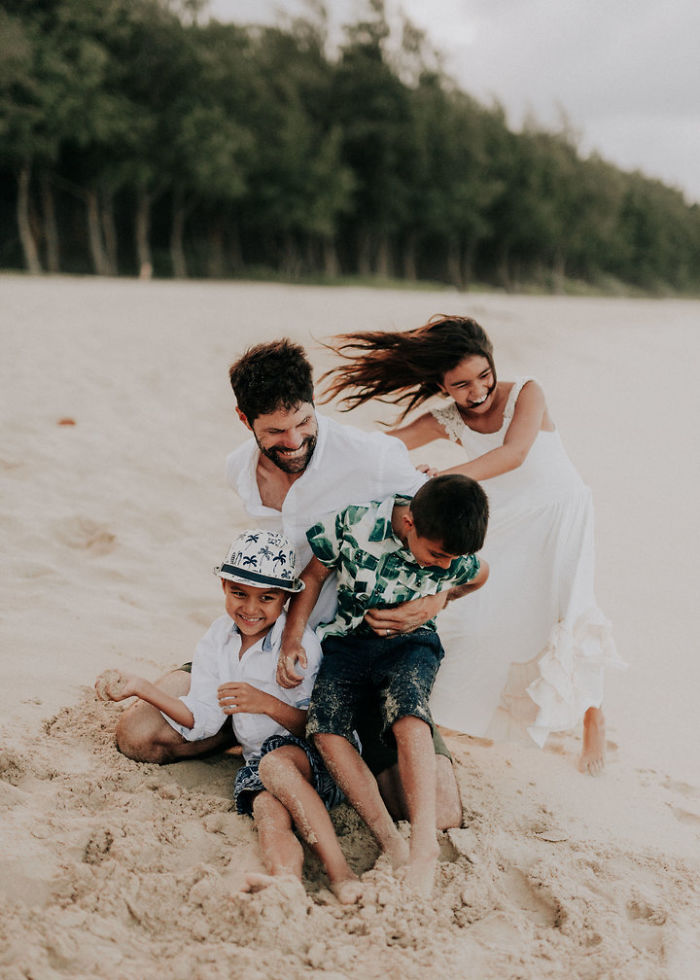 This is the reason why French-American artist Pascal Campion created mesmerizing illustrations of his wife and three kids depicting that how important they are to him. He is married to Katrina for over a decade now and is blessed with a daughter and twin boys.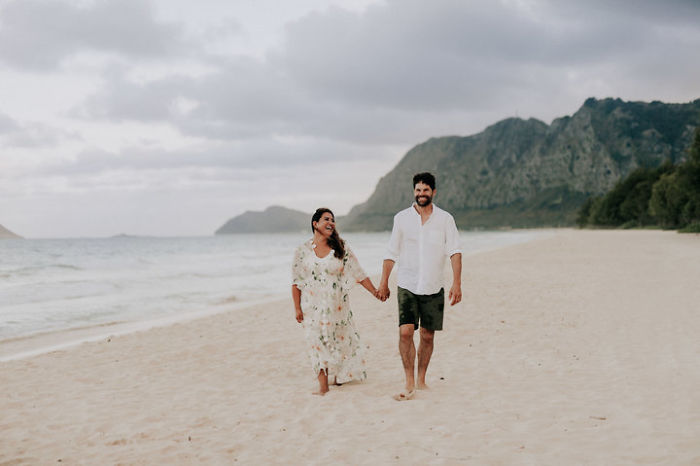 He has managed to show the world that secret to one's happiness is through his/her family and there is no doubt that. After a long day of work, all the hassle and a tiring day, your wife/husband and kids are the ones who are able to put a smile on your face.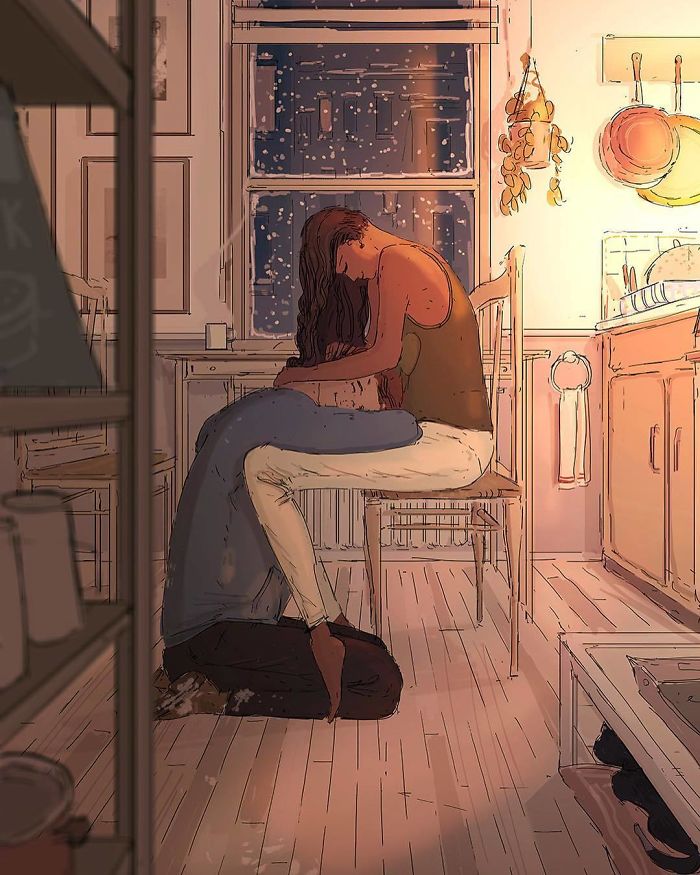 Pascal has drawn some amazing illustrations of his life with his wife and three children. From reading a book along with a cup of coffee to holding hands in a crowded room or even watching the autumn leaves fall in the winter, the paintings look very beautiful.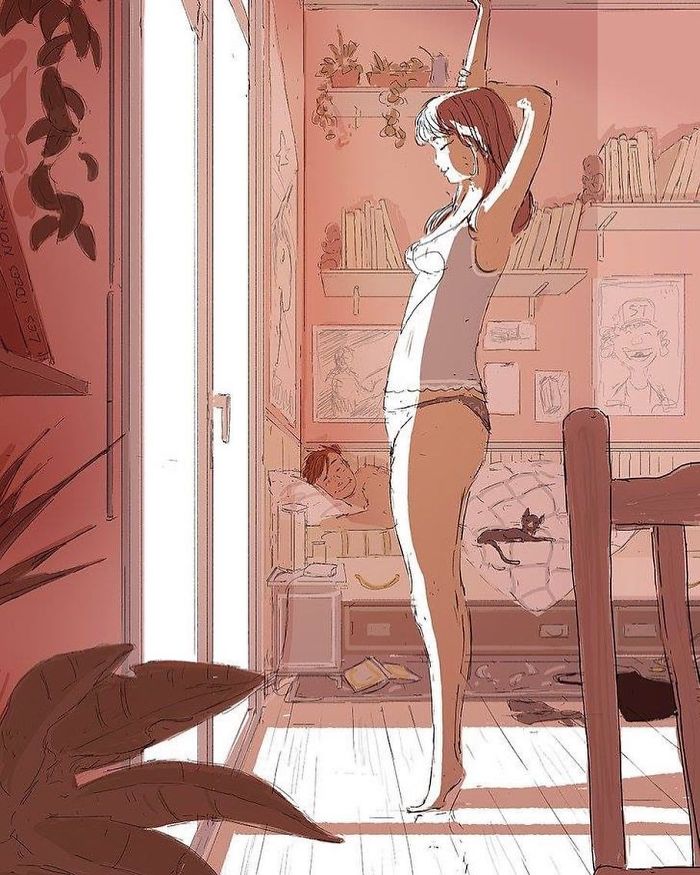 The illustrations are not his fantasies but a portion of his everyday life. He says that he wants others to stop for one moment and look around themselves. He says that people should stop and run for things that they don't have and should really care for the thing that they actually have.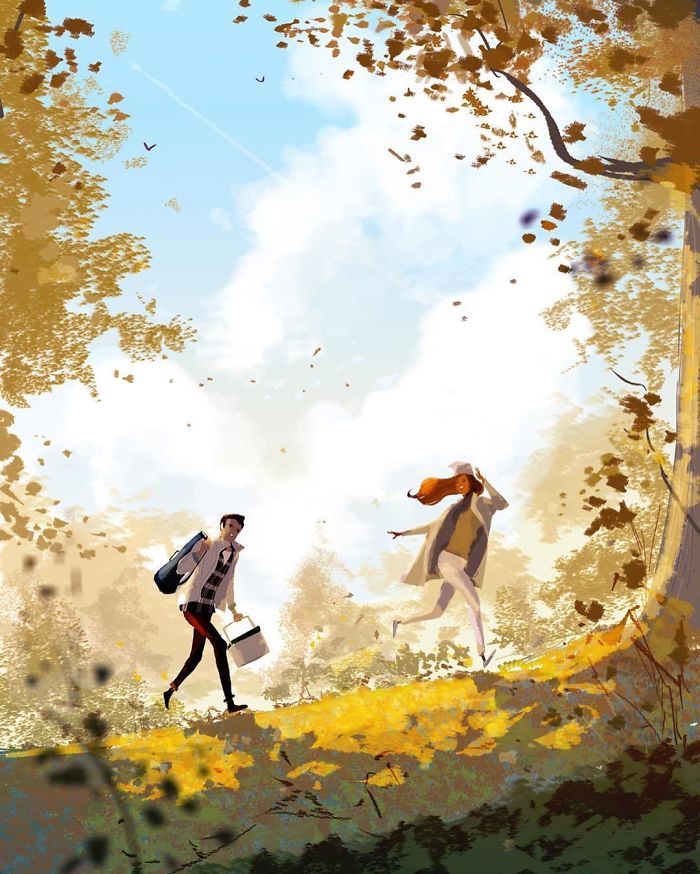 He says that his wife and three children are his moral support and whenever he is feeling sad, angry, frustrated, confused, his wife makes sure to bear off the pain.
He says that he likes when his wife comforts him when he returns home after a long day of work. Katrina, on the other hand, loves waking up next to Pascal, enjoy little things, share a warm kiss when relaxed, going out for a hike with a picnic and waiting for him to come home.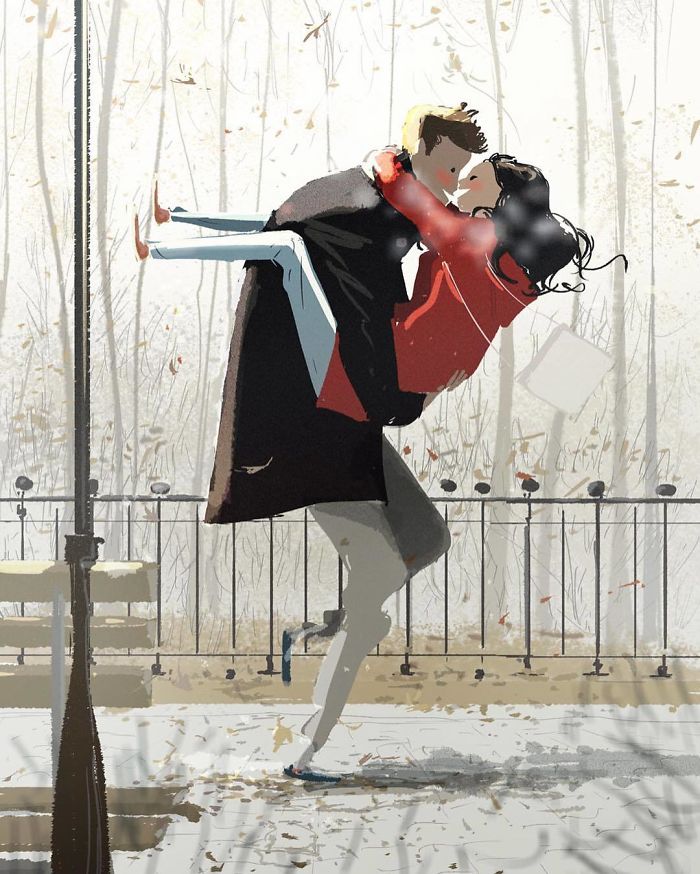 These are the littlest things that keep a relationship running. Marriage is a whole new experience. You are now not just going out for weekend dates but are sharing responsibilities of each other's life.
Marriage is laid on the foundation of compromises. If you are not good at making compromises, then don't expect others to compromise for you. Doing household chores together will only make the relationship stronger, it will help you know each other better.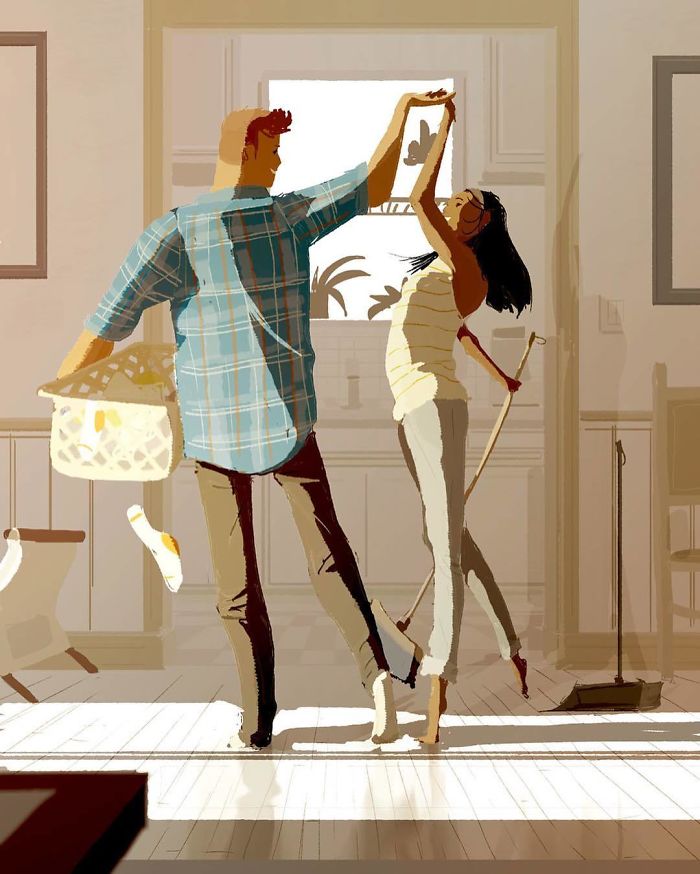 However, marriage life is not all about keeping your better half whisked off his/her feet all the time, you can spend your entire day doing nothing. It is about showing little affection and appreciation towards each other.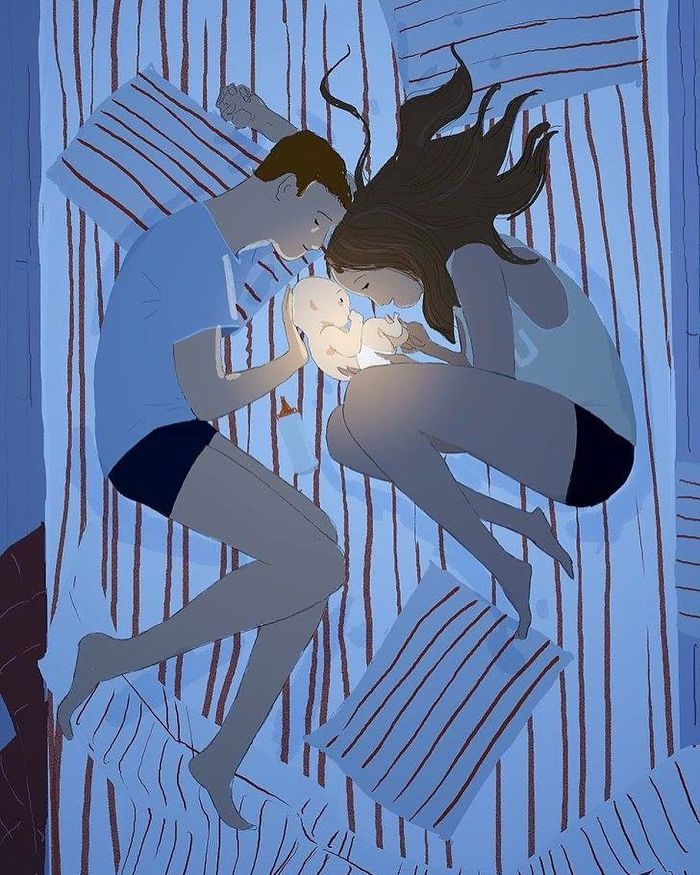 When you become parents, it only strengthens the relationship. You get to marvel the miracles you created together.
These are the little things that make a relationship works and Pascal has shown every bit of detail by putting a light on his lovely life with his wife and children.
These illustrations definitely remind us to enjoy the little things that make happy. If you liked this post, we would like to know your reaction towards these illustrations!
Don't forget to ▼LIKE US▼ for more inspirational stories!
LIKE OUR PAGE