A normal human startle reflex is to run or scream, that's why there are those who make a profession out of pranking unsuspecting people. However, sometimes even ordinary people get a mischievous streak and try to play pranks on others, especially their pets!
In this video collection, we can see several instances of humans playing little pranks on their pets and the animals' hilariously over-the-top reactions. And with their hair-trigger reflexes, there's a reason why cats feature more prominently here.
In the following image, a cat is drinking some water off the pool. But it's unaware that the man is drifting closer. Then the guy makes a sudden splash with his hand that sends the cat jumping up in fright and rocketing away at full speed.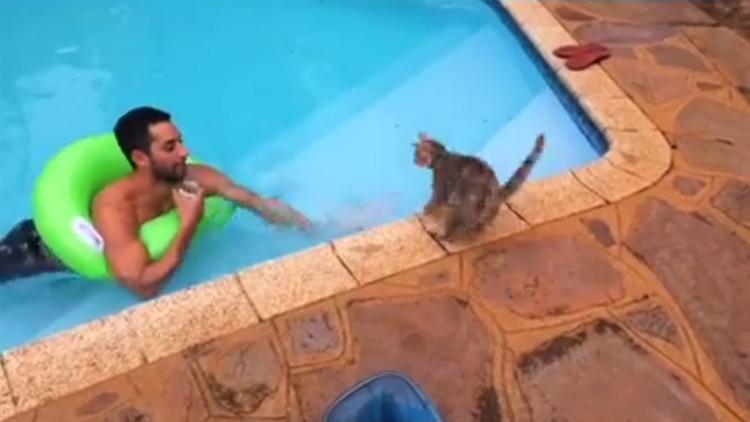 This next one is a bit more creative with the woman wearing a unicorn mask. The horse, however, thinks it's a fellow horse and starts nuzzling the mask's nose in greeting. That is until the woman suddenly takes off her mask and the horse does an abrupt about-face and trots away!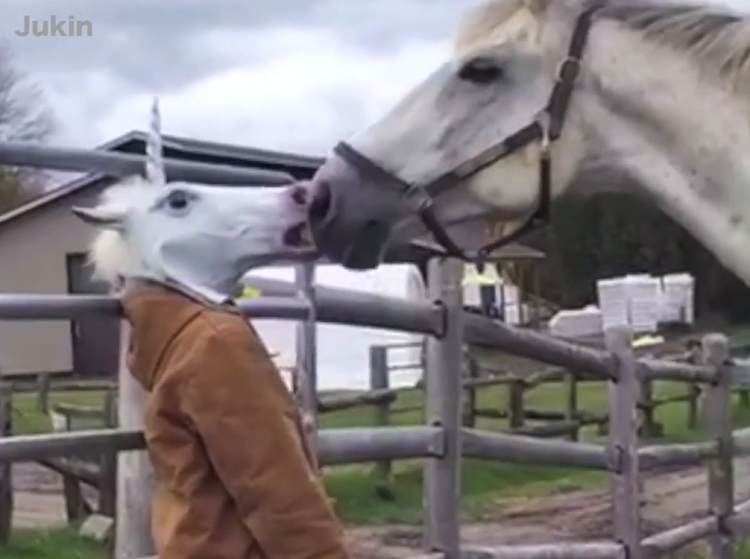 This mischievous cat owner is about to feed his cats. But first, he puts on a cat mask while recording himself. As soon as he turns, all his cats start running as if their tails were on fire and while he got a good laugh out of it, he admits that he didn't expect that type of reaction at all. But to be fair, that mask does look a bit creepy.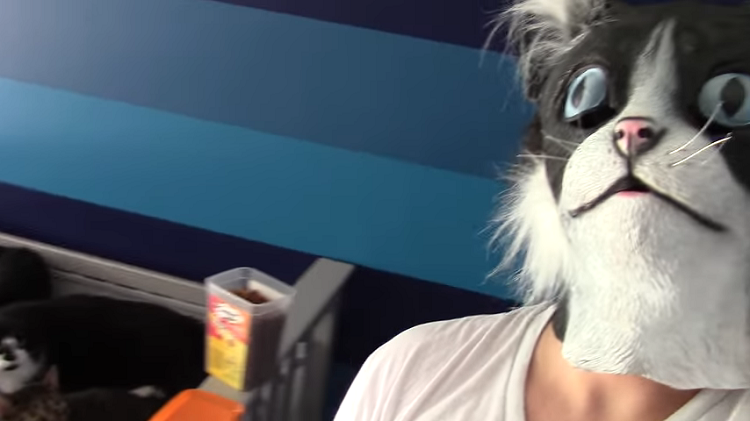 And, of course, it wouldn't be complete without several cats getting scared by a household appliance. It's technically not a prank but the one recording is amused about how the cats are stalking the cleaning robot. However, the robot makes a sudden turn underneath a cabinet and the cats practically fly away trying to get away from the thing!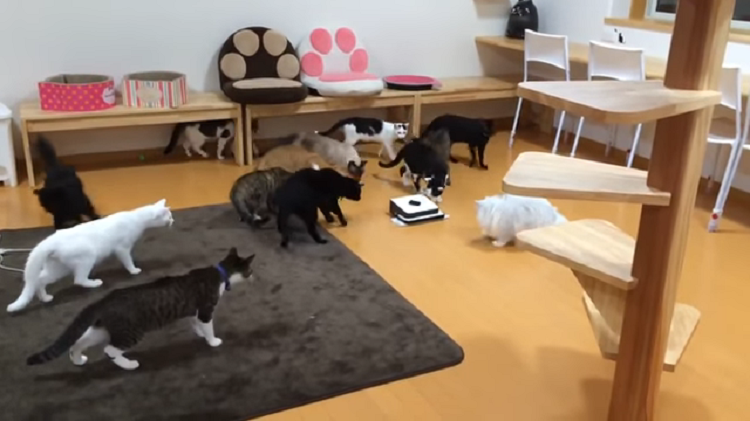 Have you ever had a startled pet that reacted hilariously to something you did? Watch the rest of the video to see more clips!
Video Credit: Alltime 10s
"Recommended Video – The Funniest Video Compilation Of Animal Antics That You Have Ever Seen"
Enjoyed the article? Check out another interesting story below ▼
---

Share this story with your friends and family!
---