In this busy world, it is very rare that a human being saves any animal and if that animal is a snake then no one will come near it.
Watch this rescuer who saved a stone python from deep well
But this guy saved a snake's life. That snake was a python and their habitat is sub-Saharan or Asian regions.
These snakes are nonvenomous and they do not kill their prey by venom but kill it by coiling around its prey and bolt it with teeth. These snakes are kept as pets.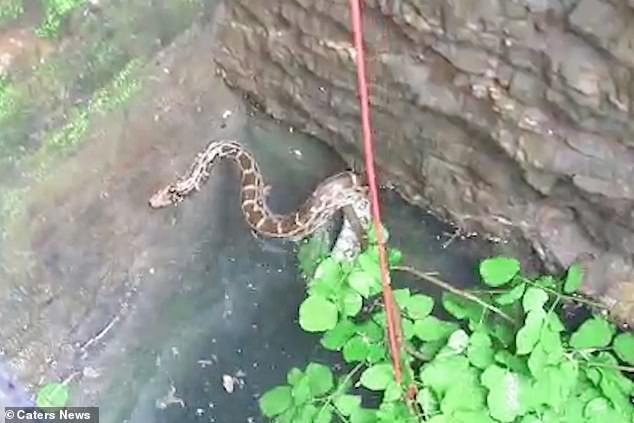 They can reach up to 23 ft especially Burmese pythons. Indian pythons reside in different places but they need water as a permanent source of living habitat.
They are known as python Molurus and are rock pythons.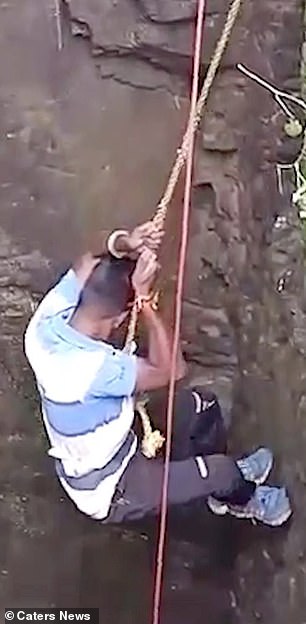 This brave guy climbed down the well just to save the python as it was not an easy task and he had to tie himself to a rope.
Govind Solanki who works as a volunteer and helps the wild street and animal rescue society in India saved a python who was almost six feet long.
To save the python Govind had to go down a 20 ft deep well.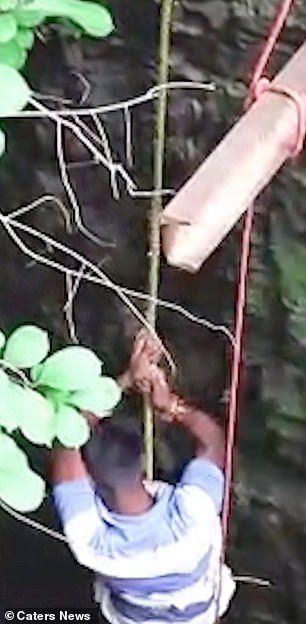 Govind had a conviction that the villagers of Udaipur Rajasthan would be scared of the python and they will eventually kill him so he rescued it with the help of its NGO members.
Govind was so quick to perform the task in 2 minutes. The snake was hovering about in the well and the villagers tried to remove it from well but in vain.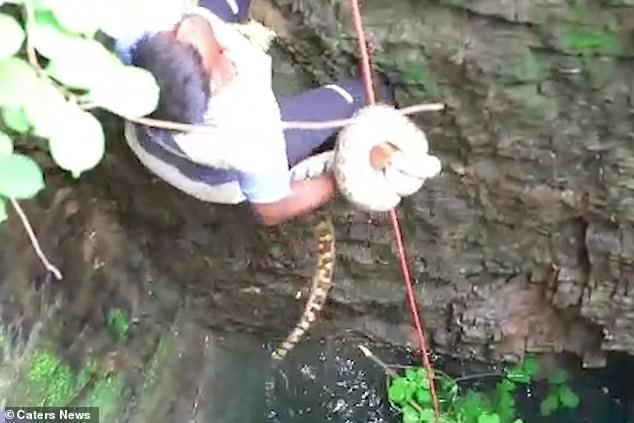 The rescuers extended the rope into well and started leaning into it. He grabbed the snake while the rope was attached to his waist.
The volunteer was dressed in a blue and white shirt which is evident in the video.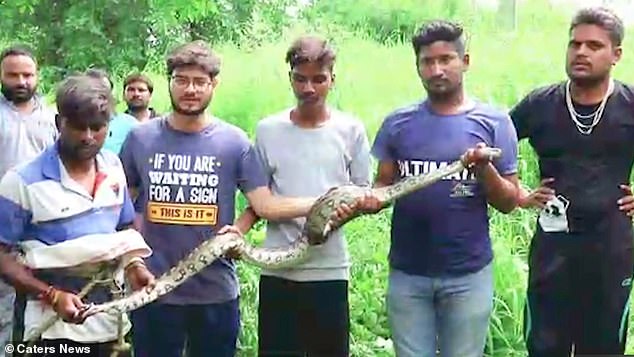 The brown rope tied with the waist had its one end on the top of the well. He caught the sight of the snake and he made sure that snake does not go out of sight.
Govind then grabbed the snake and caught him from the neck while the snake which was a stone python crumbled around his neck.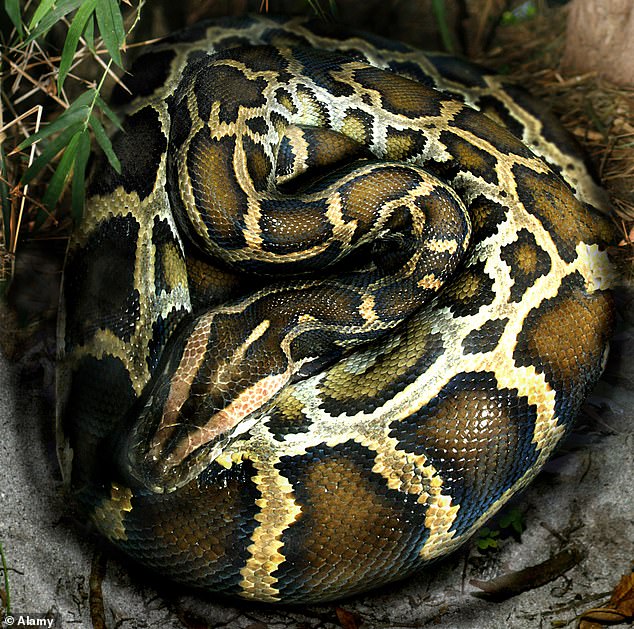 The rescuers who were standing upwards held the man just to make him safe.
After the snake was rescued it was set free to the woods which were confirmed by Padam Singh Rathore who is the president of the NGO.
He said that they tried to remove the snake without sending Govind in the well but we failed several times whenever we pulled the branch as python was stuck in the well for many days.
Recommended video!
"Snake Steals Fisherman's Catch Before He Can Reel It In"