An armed bystander shot a man who had opened fire on a crowd at a Florida park, according to police.
The Titusville Police Department said in a news release the man was involved in a fistfight with another person at the Isaac Campbell Park and left around 5:20 p.m., only to return with a gun minutes later and start shooting.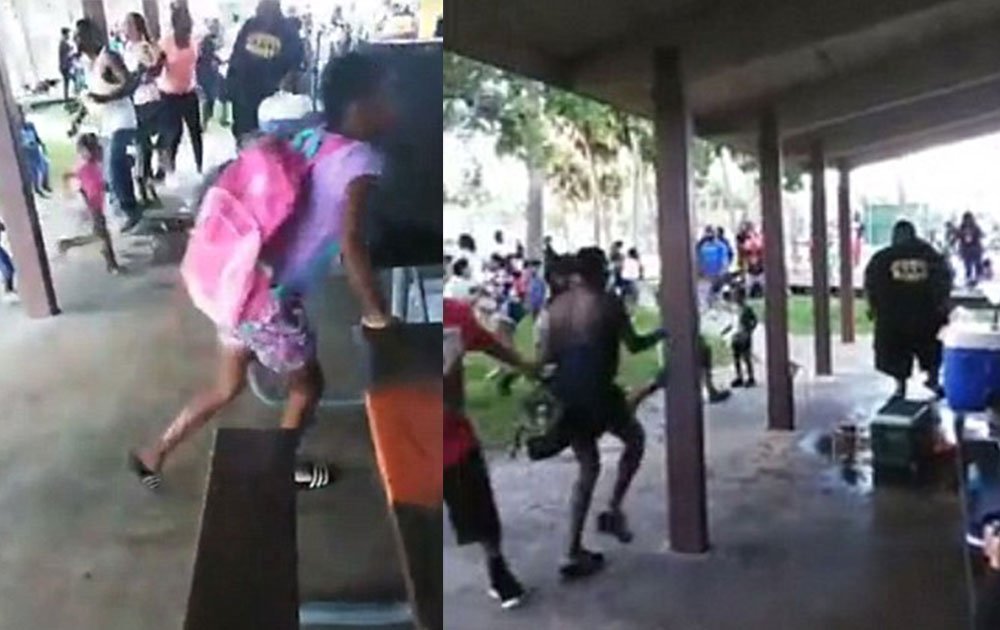 At the time, a back-to-school event called "Peace in the City" was being held in honor of Tony Butler, who was found dead in a burning car last month, said the DJ at the event and Butler's cousin, Dwight Harvey.
Harvey said he was playing music for the event when he was startled by the gunfire, which he didn't recognize at first.
"When I turned around, I'm like who shot the firecrackers?" he told ABC News. "So, when I turned around and looked, I saw the other guy returned fire."
Harvey, 50, shot video of the scene as people were fleeing the park, "kids and grown-up adults running for their lives."
Harvey told the news outlet he was thankful the bystander was in the right place at the right time to quickly end what could have been an even worse situation.
"This was standing your ground, in a situation like this with kids involved; not what you saw in Clearwater — that was murder," Harvey told Florida Today, referring to a controversial shooting last month over a handicapped parking space that's sparked protests.
"I had people come up to me saying that they could not find their grandson, they could not find their child," Harvey said. "It was just total chaos."
Police arrested the gunman after he was shot by the bystander, who police said was lawfully licensed to carry a gun.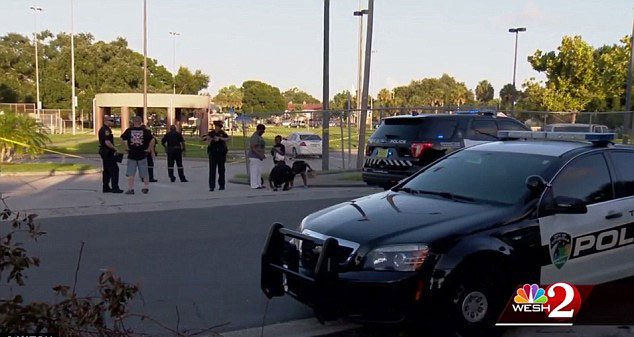 "We are extremely grateful that nobody else was injured in this incident," Deputy Chief Todd Hutchinson said in a statement. "This suspect opened fire at a crowded public park. This could have been so much worse."
The gunman, whose firearm was recovered at the scene, was airlifted to a local hospital with life-threatening injuries. No one else was injured during the shootout.
Police say the bystander fully cooperated with investigators and no charges are expected to be filed against him. The incident, however, already has been slotted into the larger national debate about gun violence. Following the incident, the National Rifle Association shared a tweet about the Titusville situation.
Recommended Video!
"Father disarmed gunman in Nashville"
Enjoyed the article? Check out another interesting story below ▼
---

Share this story with your friends and family!
---