Watch the video below:
Video Credit: C-SPAN
President Donald Trump hinted that he may declare a national emergency in order to build his border wall.
He pressed congressional Democrats to fund a border wall as he said: 'How much more American blood must we shed before Congress does its job?'
He blamed Democrats for playing politics with innocent American lives and allowing 'a crisis of the heart and a crisis of the soul' to fester.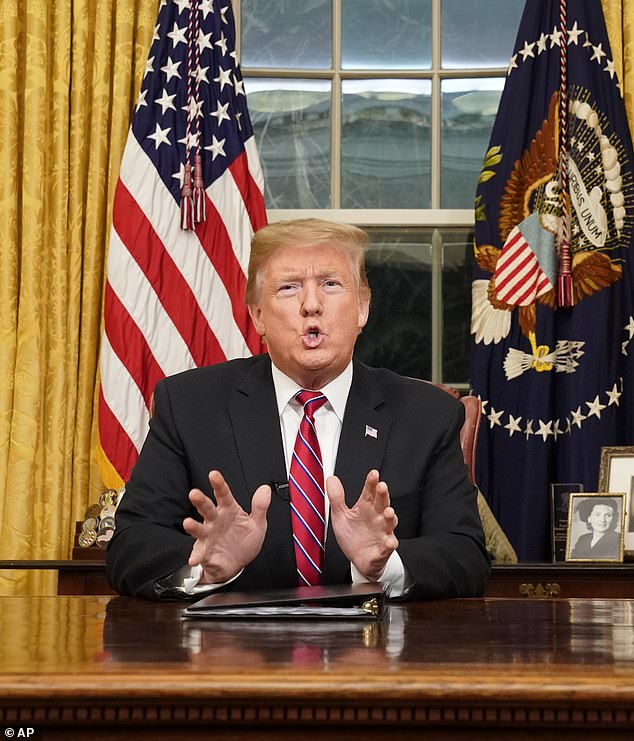 Giving the example of murders committed by illegal immigrants, Trump said in his speech from the Oval Office:
'For those who refuse to compromise in the name of border security, I would ask: Imagine if it was your child, your husband or your wife whose life was so cruelly shattered and totally broken.'
'To every member of Congress: Pass a bill that ends this crisis.'
He asked Americans to call their members of Congress 'and tell them to finally, after all of these decades, secure our border. This is a choice between right and wrong, justice and injustice.'
House Speaker Nancy Pelosi and Senate Minority Leader Chuck Schumer said:
'Sadly, much of what we have heard from President Trump throughout this senseless shutdown has been full of misinformation and even malice. The president has chosen fear.'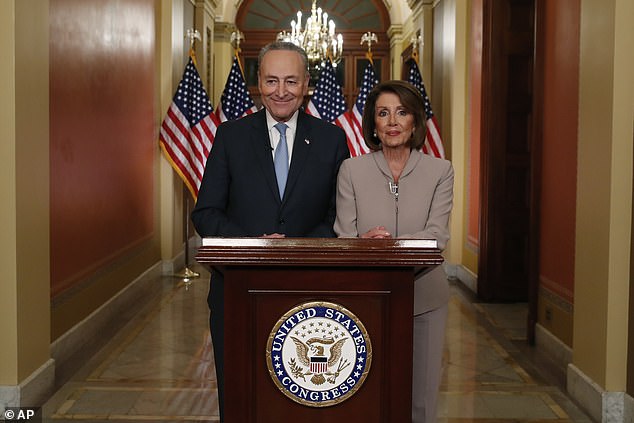 After his speech, Trump tweeted: 'Thank you for soooo many nice comments regarding my Oval Office speech. A very interesting experience!'
Recommended Video!
"The events that led to President Clinton's impeachment laid bare"
Enjoyed the article? Check out another interesting story below ▼
---

Share this story with your friends and family!
---