While most men select romantic, intimate settings for proposing to their girlfriends, one thrill-loving beau took things to an entirely different level by proposing to his beloved in a water tank surrounded by 2 gigantic crocodiles.
Michael Beltrami, a 33-year-old animal lover and adventure-seeker from Melbourne proposed to 28-year-old Katie Johnston, his girlfriend of five years, in April during a Cage of Death Dive at Darwin's Crocosaurus Cove.
The unique proposal was about to go horribly wrong but, luckily, things ended well!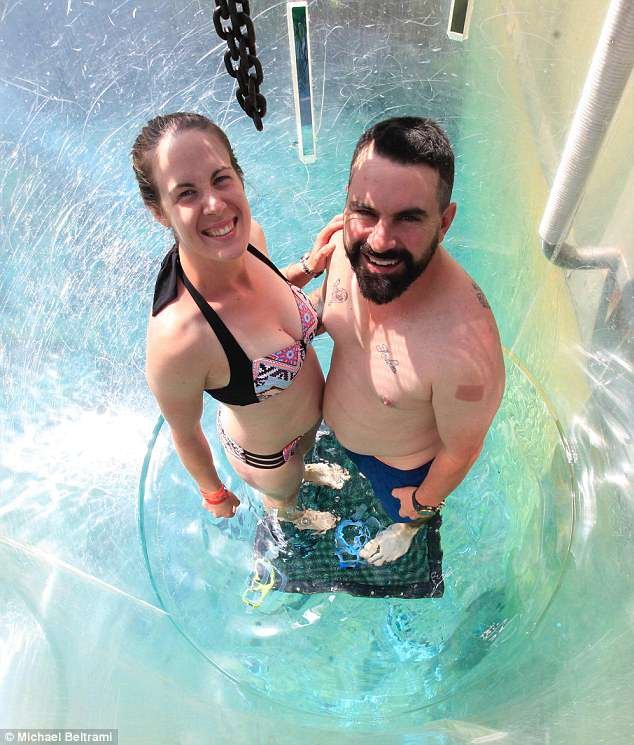 While everything was going as planned, the proposal was about to ruin when Beltrami couldn't find the engagement ring.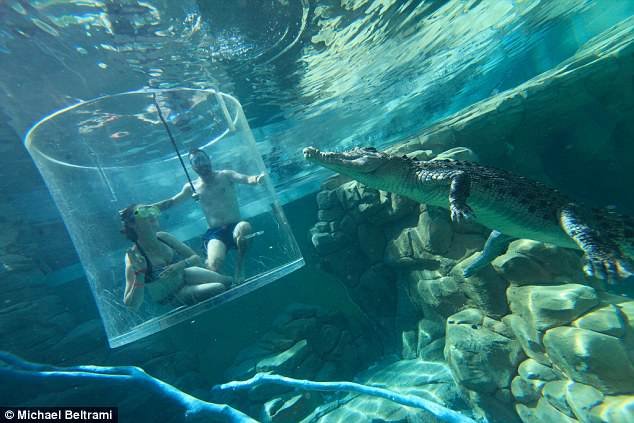 The thrill-seeker later told FEMAIL that he had kept the ring he had bought for Johnston in his pocket. He had kept the ring hidden from her so as to surprise her and had secured it by tying it to piece of string.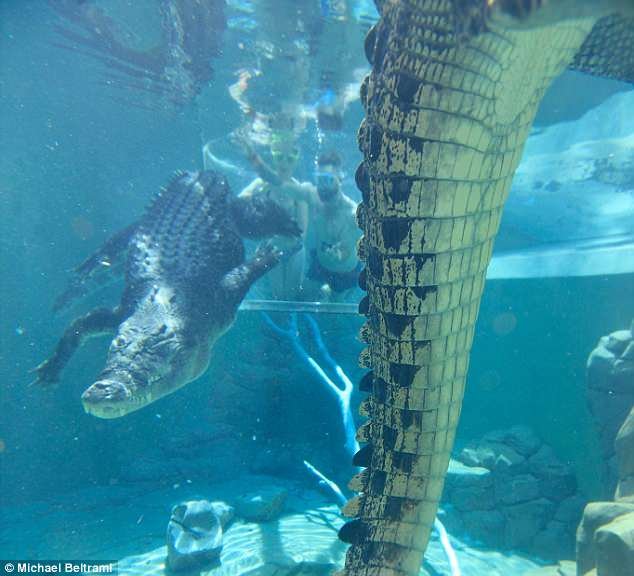 'I had a slip knot around it which must have come loose because I remember looking up and seeing the piece of string just floating in the water,' he said.
'Naturally I panicked, but the ring was still there so slipped it on my little finger until the moment I asked Katie to marry me.'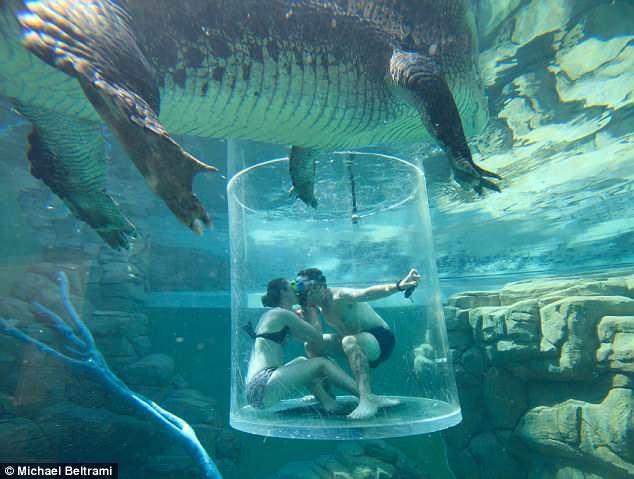 The ring could've possibly gone off with the string and everything would've ruined but, fortunately, it stayed put in his pocket until he proposed to her.
Other than this mishap, Beltrami said everything went well despite being meters deep in water with 2 giant crocodiles swimming nearby.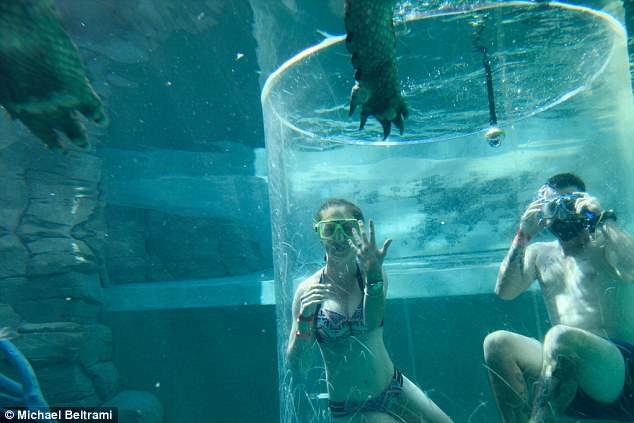 When Beltrami was asked how Johnston felt about his unique proposal, he said she was thrilled – and a little shocked.
'We travelled to a million different places, Uluru and Katherine Gorge, but a lot of people propose at those places. I think she was half expecting me to propose at one of those places, but I really wanted to do something different,' he said.
'And I love crocs, I think they're my favourite animal, and so does Katie.'
"Recommended Video – They Propose To Each Other At The Same Time, And Now Both Of Them Have A Ring"
"Recommended Video – Three-year-old Steals The Show And Pees On The Ground While His Mom Is Being Proposed To"
Enjoyed the article? Check out another interesting story below ▼
---

Share this story with your friends and family!
---