Aluminum is melted and poured into an ant house in liquid form, and then the aluminium is turned to an artwork.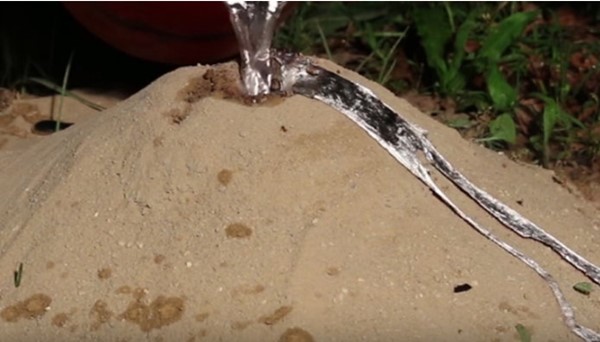 Recently, the YouTube channel "Anthill Art" has uploaded videos that made use of abandoned anthills.
The video shows the process of pouring melted aluminum into an anthill and taking out the hardened aluminium.
The man who shot the video was known to have poured aluminum into the anthill to create a sculpture for a project.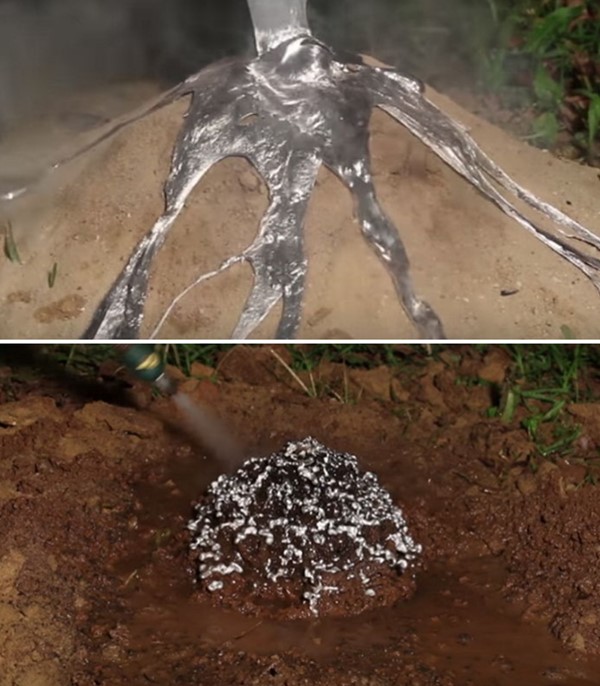 The experiment was carried out on an abandoned red ant anthill. The man put in smoke before the start of the project to make sure there were no ants left inside.
After pouring the molten aluminum in the anthill until the whole anthill filled up, he then waits until it is hardened and uses a shovel to lift the whole anthill.
Check out the video below to see this amazing process!
Then the solidified aluminum is revealed which looks like the inside structure of an anthill.
The shape of the anthill was clearly visible only after the dirt was cleanly removed using a hose.
The complexity of the anthill is clearly shown by the solid aluminum sculpture.
What do you think of this cool project? Share your thoughts in the comments below!
Recommended Video!
"When Farmers Found Out The Reason Behind 'Why Rooster Doesn't Return To The Coop', It Broke Their Hearts"
Follow

@smalljoys_of_life
Enjoyed the article? Check out another interesting story below ▼
---

Share this story with your friends and family!
---