Makeup comes with its own set of benefits and disadvantages. As one Illinois mom and her 3-year-old daughter experienced, it can also be downright dangerous.
At the beginning of March 2018, Kylie Craven bought makeup for her daughter, Lydia, at a local Family Dollar store in Georgetown. Since the kit was affordable and looked to her as 'non-toxic' and 'harmless,' she was confident that it was the right choice for her daughter.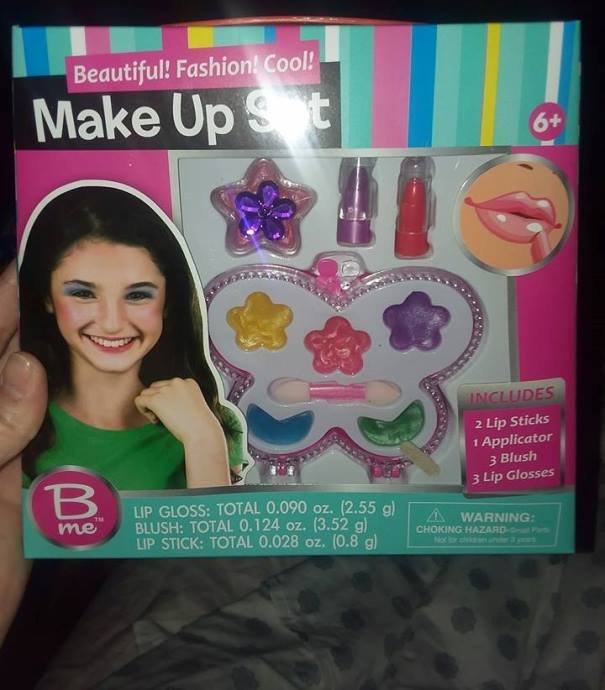 TonyKylie Cravens / Facebook
After coming home, Kylie and Lydia gave the new makeup a try. Within one day of applying it to Kylie's face, however, her skin began swelling.
Since the condition was only getting worse with time, Kylie took her daughter to a hospital. As pictures reveal, the rashes have taken all over her face.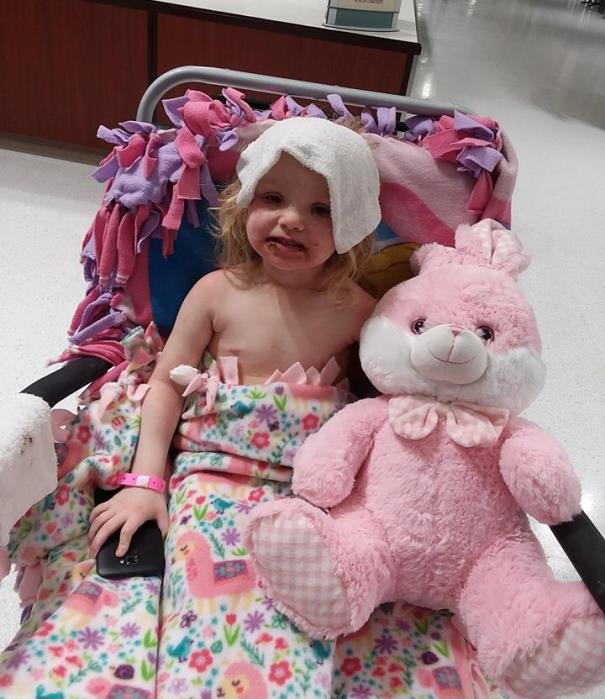 TonyKylie Cravens / Facebook
"In 24 hours our little girl went from 100 percent healthy to her eyes swollen and blistered shut—with a rash all over her body," Kylie wrote in her Facebook post. "She was unable to eat much for days because of the blistering and cracking of her lips. There are six different chemicals in this makeup that are commonly known to cause an allergic reaction. Lydia unfortunately was one of those people."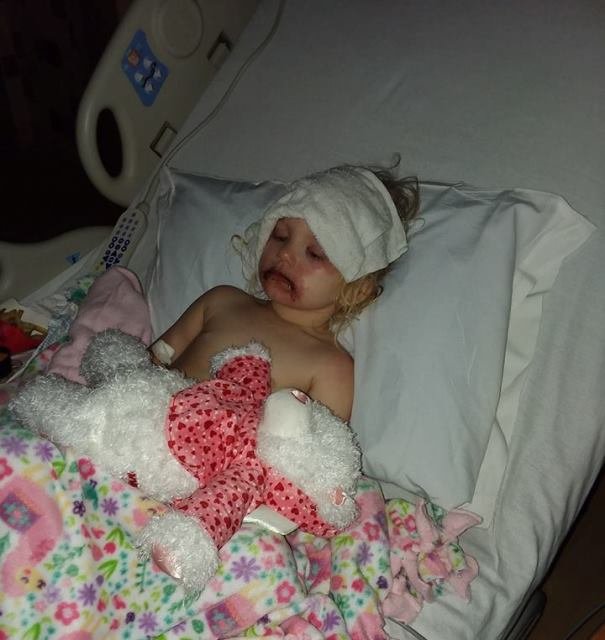 TonyKylie Cravens / Facebook
Despite the severe reaction, Lydia is now feeling much better. She has nearly completely recovered and has been released from the hospital.
After her daughter was finally safe and sound, Kylie was determined to warn other parents about makeup dangers by sharing her story. She wrote that parents should "be very careful about what we allow our children to have."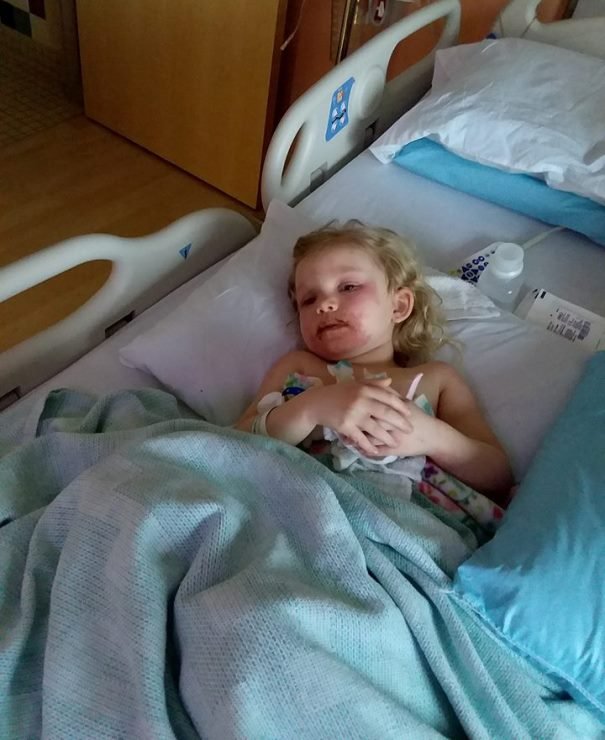 TonyKylie Cravens / Facebook
"For Tony and I this was definitely an eye opener and we will be more cautious about acknowledging ingredients and educating ourselves on what is good and bad before purchasing from here on out," she continued.
While her post was shared nearly 200,000 times up to this point, other users were also quick to comment.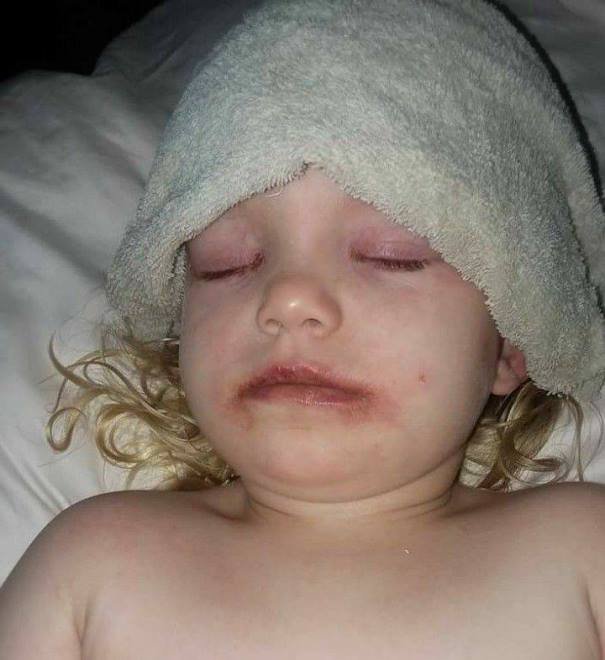 TonyKylie Cravens / Facebook
 "So glad to hear that she's doing better you are both good parents these things just happen thank goodness she didn't have like anaphylactic shock… praying there won't be any residual symptoms and that she'll soon be back to her normal cute little self," one of the users said.
"This is absolutely terrible and how dare they sell this junk to our children my heart is absolutely breaking for her and you two… she is in my prayers and hope she continues to have a speedy recovery," another one commented.
What do you make of this case? Should anyone be held accountable? Let us know in the comment section below and make sure to SHARE this post with other parents to raise the awareness!
Follow

@smalljoys_of_life
Enjoyed the article? Check out another interesting story below ▼
---

Share this story with your friends and family!
---