'Door to hell' burns for more than 40 years in Turkmenistan:

Video Creadit: T&T
Aerial footage of Darvaza crater – also known as 'The Door to Hell' where the heat can reach 1,000C (1,830F) – has been released.
Darvaza crater – a flame pit in the middle of the Karakum Desert in Turkmenistan which is burning for more than 40 years, measures 69m wide by 30m deep.
'The Door to Hell' was formed by a group of Soviet engineers who were exploring sources of natural gas.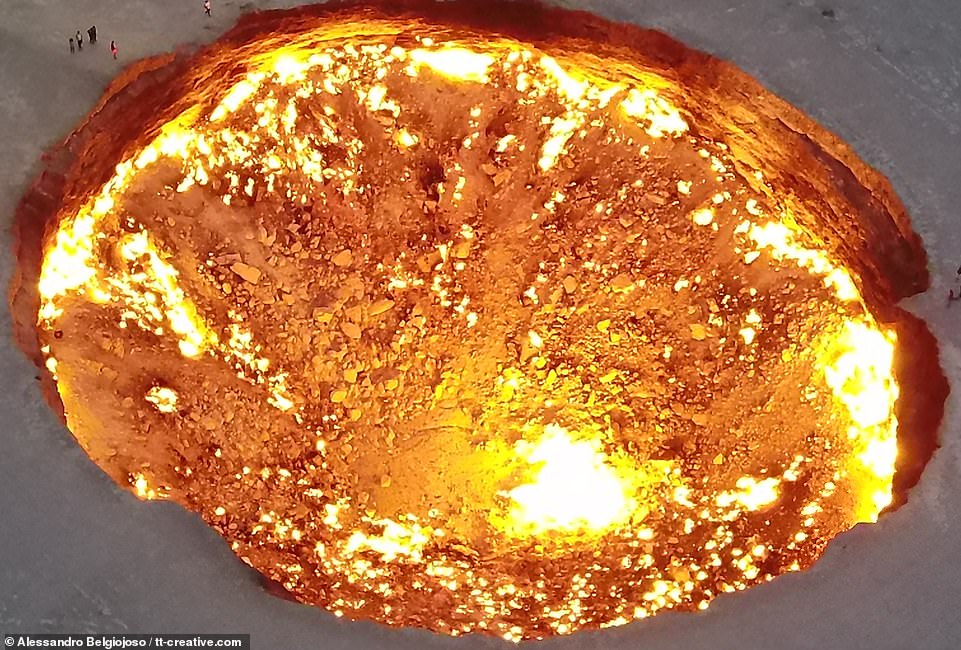 A natural gas field collapsed into an underground cavern, creating the hell mouth.
To prevent it from releasing into the atmosphere, they set it on fire which is now burning for more than 40 years.
The amazing footage was captured by drone operator and photographer Alessandro Belgiojoso.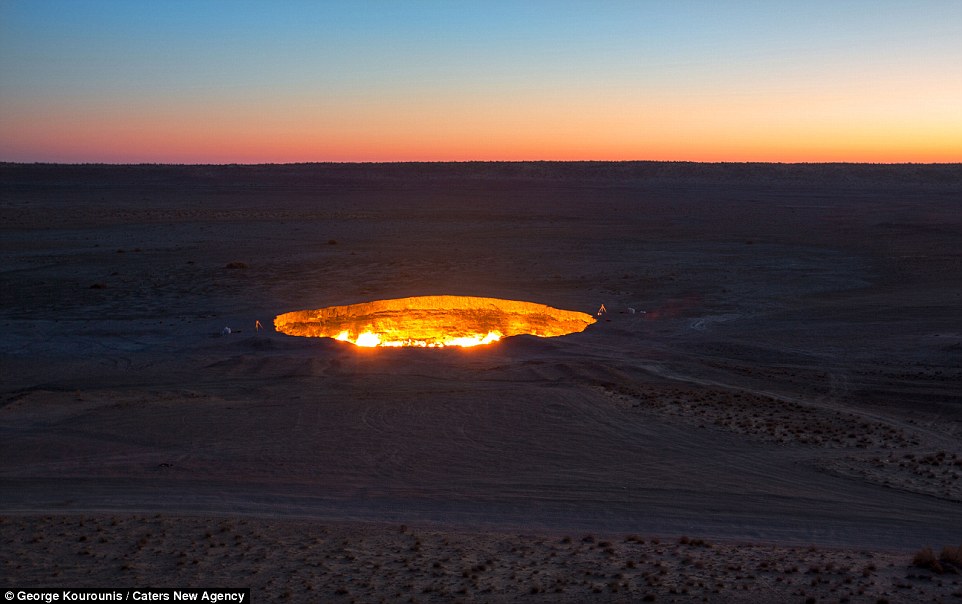 He said: 'The crater's story is fascinating. The story goes that at the time of the Soviet Union, Russians heavily drilled the desert seeking natural gas in the fourth richest country in the world for natural gas reserves.'
'Some miscalculation led to machinery, and most probably operating engineers, falling into the ground.'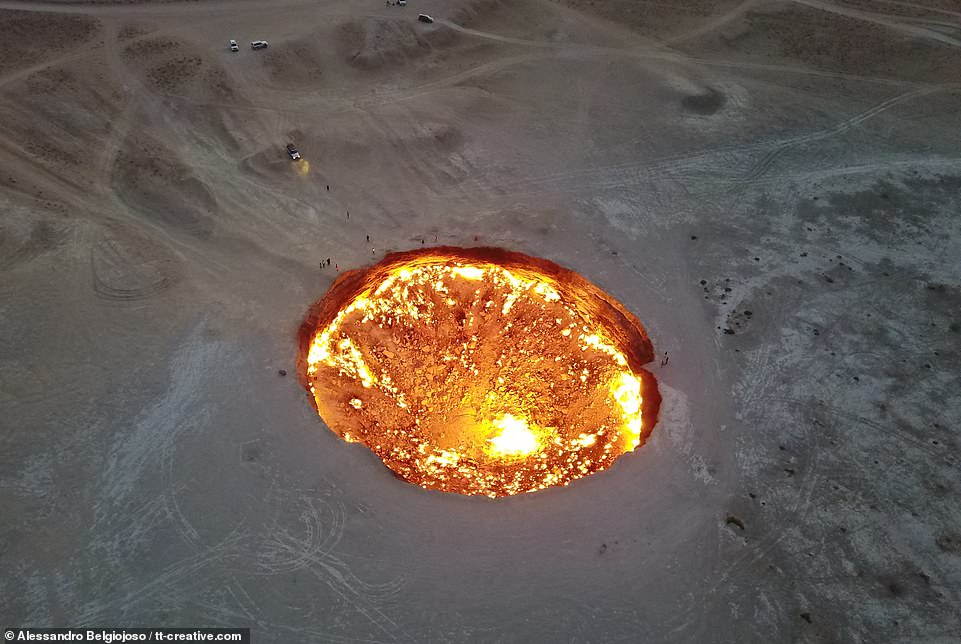 'As gas poured into the atmosphere – making it impossible to live in small villages even at a great distance in the desert – the best option was to light up the gas and wait for the gas field to dry up.'
'But this didn't happen and it has been astonishing visitors ever since. This story is not something to be proud of as tourism is not really welcomed by the authorities.'
Recommended Video – "Incredible Blood Red Moon Will Be Spotted This Friday Nearly For 103 Minutes"
Enjoyed the article? Check out another interesting story below ▼
---

Share this story with your friends and family!
---