Humans have been domesticating animals since ancient times. We love spending time with them in moments of solidarity and their companionship is all we need when the world seems bleak.
Cats, Dogs, Rabbits, fishes, turtles, mice, and the list are actually quite large. Nevertheless, up until now, you might not have seen this particular animal in the list of animals that are domesticated by us.
Australian comedian's best mate is not a human. Quite normal, right? Then who is the best mate he spends most of his time with? Check out the video below!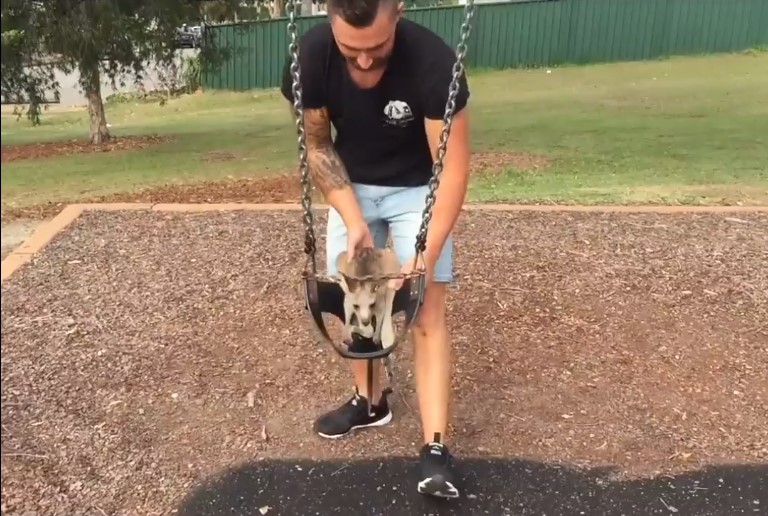 Jackson O'Doherty has named his best friend Damien and in the video, they both are seen having a lot of fun. Running around the park, swinging on the swings, strolling on the beach, and shopping in the supermarket seems like some of the favorite activities of his little Kangaroo.
▼ Inspired Bonus Video ▼
"Recommended Video –"Man Tries Hard To Make Husky Swim But What Actually Worked Will Make You Laugh Out Loud"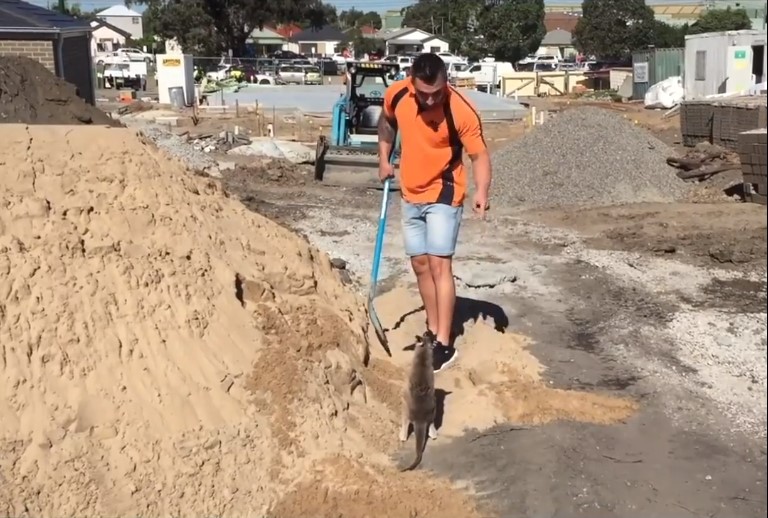 Yes, you heard me, a little Kangaroo named Damien.
It is not just the fun activities that interest Damien, he visits the construction site and finds out a way to enjoy there too.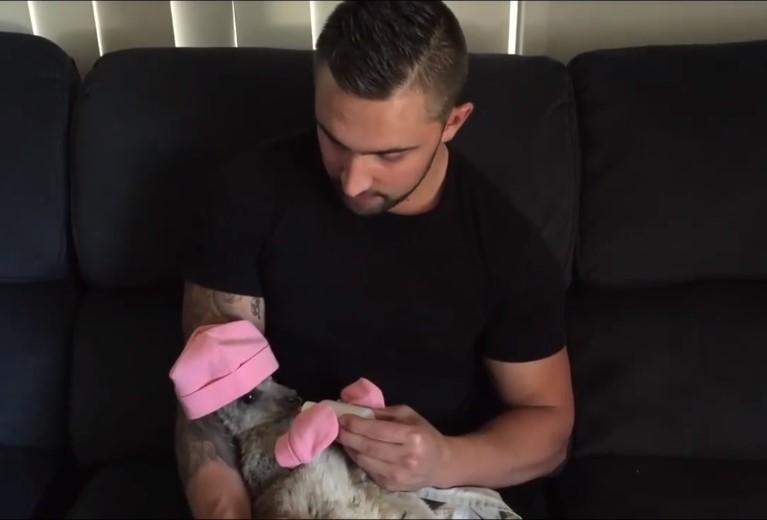 The best part of the clip is when Jackson cradles Damien, with latter wearing a pink baby cap and gloves, and cooing him. Jackson is feeding milk to the little Kangaroo while saying how he will grow up to become a healthy strong Kangaroo.
Share it with your friends and family.
"Recommended Video –"Wild Sea Otter Gives Birth At An Aquarium, What Happened Next Will Make Your Day"
If you liked this post, we would love to hear from you:)
Follow

@smalljoys_of_life
Enjoyed the article? Check out another interesting story below ▼
---

Share this story with your friends and family!
---