LIKE OUR PAGE

More often than not, whenever we find out that the person in front of us served in the military, the first words out of our mouth are, "Thank you for your service." This is all well and good, but there is another group of "warriors" that don't always get the appreciation they deserve. These are the social workers.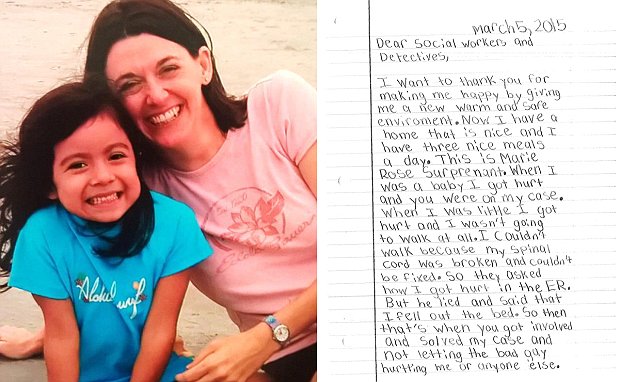 Social workers operate in a different arena but they fight for something that's just as important: children. Children are the precious resource that is the future of any nation and ensuring their well-being is just as important as defending the borders.
For one 8-year old Marie Suprenant, what these social workers did meant the world to her and she made sure they knew that by writing a very sweet letter thanking them for saving her life.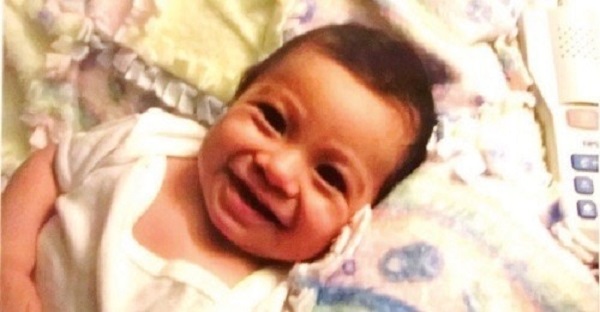 Marie's saga started when she was found at the tender age of 8-months with 14 fractures along with a spinal cord that was damaged. Although she received full medical attention at the Children's Healthcare of Atlanta, her severe injuries cost her the use of her legs.
It's hard to imagine how a parent can stand to inflict such horrific injuries on their children, let alone a baby. The boyfriend of Marie's biological mother even lied about her injuries, claiming she fell out of the bed.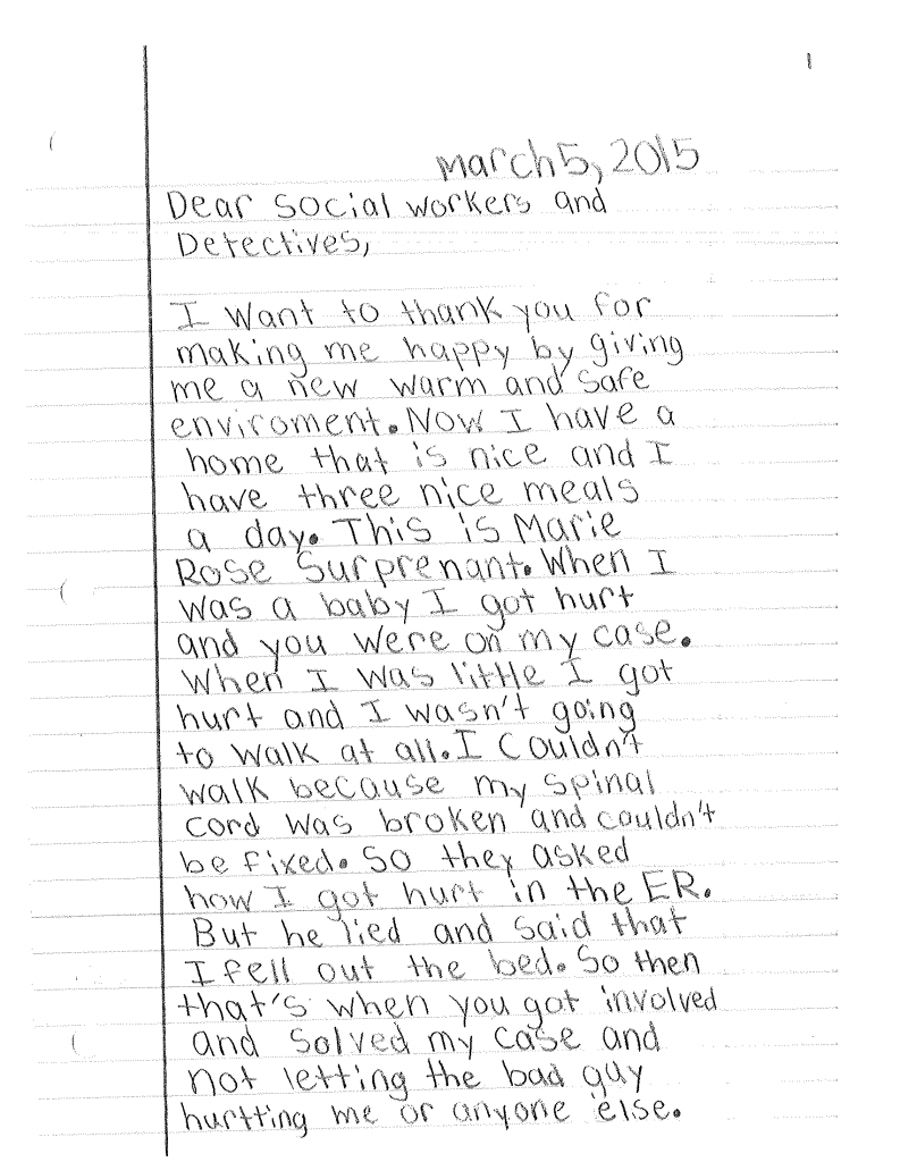 Fortunately, social workers were able to see through the ruse and Marie's biological mother and her boyfriend were arrested. Marie was subsequently turned over to the care of social workers and she is forever grateful that the "bad guy" was put away.
With the help of these social workers who worked tirelessly, Marie made a full recovery. She was adopted into a loving family and lives a normal and happy life enjoying things that a normal kid would experience such as swimming camp, art classes, drama clubs, and even trips to Disney World.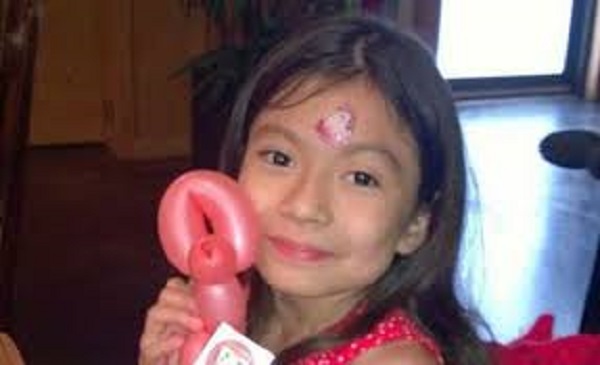 According to Marie's adoptive mother Michelle Surprenant, who also happens to be a social worker:
"Her future looks bright, and we know very well that none of this success would have been possible without the amazing team of social workers, detectives and medical staff in Atlanta. Thank you for being the stepping stone that this little, baby girl needed."
Although Marie may have started from a place of pain and fear, thanks to the help of these social workers she now leads a life filled with love and happiness.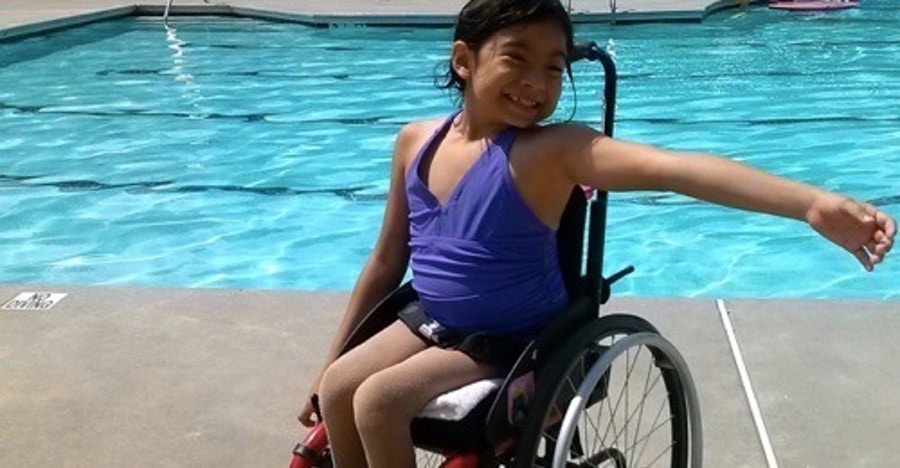 You can read the full text of Marie's letter below:
Dear social workers and detectives,

I want to thank you for making me happy by giving me a new warm and safe environment. Now I have a home that is nice, and I have three nice meals a day. This is Marie Rose Surprenant. When I was a baby I got hurt and you were on my case. When I was little I got hurt and I wasn't going to walk at all. I couldn't walk because my spinal cord was broken and couldn't be fixed. So they asked how I got hurt in the ER. But I lied and said that I fell out the bed. So then that's when you got involved and solved my case and not letting the bad guy hurting me or anyone else.

I think that if you never helped me my life would still be awful and lonely. Because they might not help me, not feed me or they would hit me when I cried. But now I'm much better. I now have a safe happy environment. I'm also around smart people.

Now my life is much better. But the only thing that drives me crazy is our pet dog is named Jo. She snores as loud as a vacuum and sounds like an old man. I also have two cats their names are Gypsy and Mr. Fluffy. Gypsy is grey all over and has green eyes. She likes to play with yarn mice, she likes cat scratchers, she is very curious and likes to watch what we are doing all the time.

And Mr. Fluffy is a black and white cat with green eyes too. He likes to sleep on his beach chair all day from 10 a.m. to 5 p.m. But he's active at night. I love pets but I love lizards. My favorite lizard is a bearded dragon. My class has a class pet that is a bearded dragon his name is Mr. Cuddles.

I wish that you keep doing what you do to make the world a better place and to make kids feel protected. I also wish that no matter how big or small the case is you will at least try and help the kids.

Love,

Marie
LIKE OUR PAGE