Humanity is not just a word; it is a feeling, a value, a motivation, and several other things that are must for every human. Humanity is something that teaches us, humans, how to love and how to be loved. Humanity teaches us to be kind and gentle to others and their sentiments. It teaches us millions if things but the most important is to understand that every human is important and every life is important.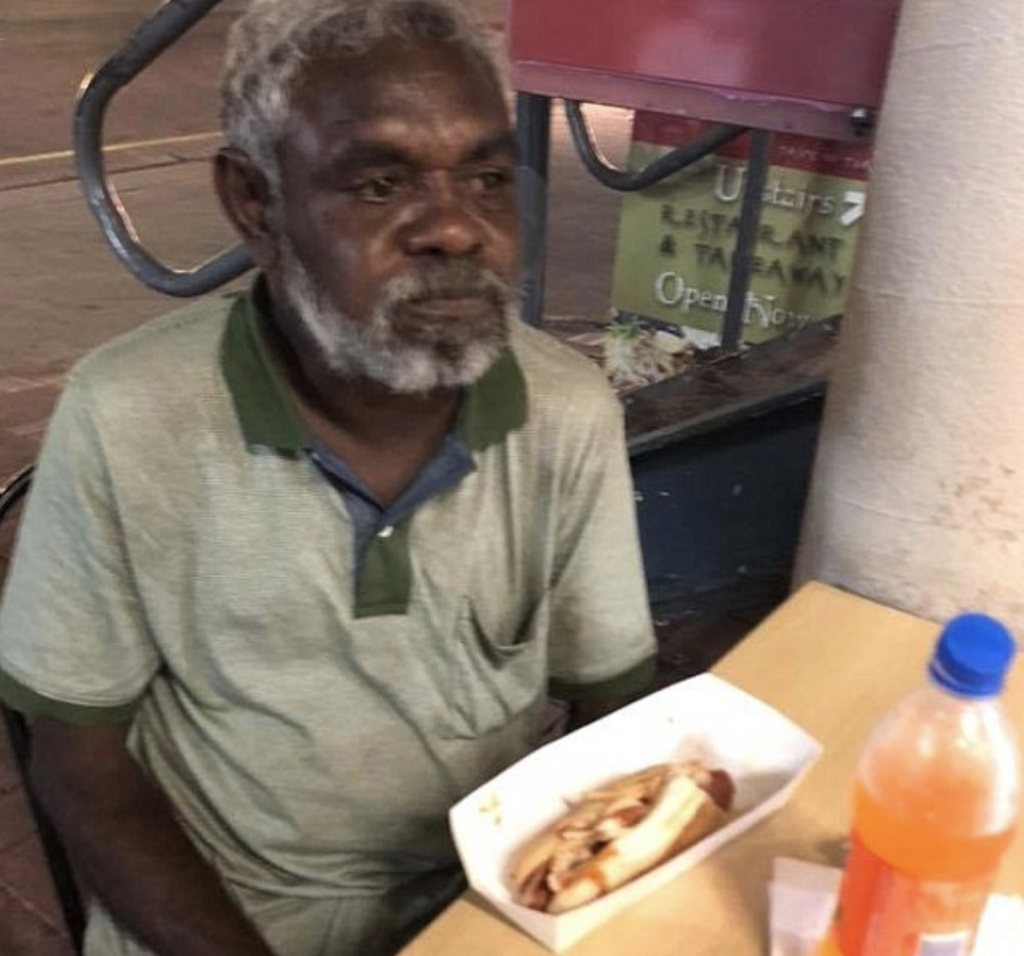 Lately, the feeling has started to turn into just a word. Humans have changed into empty bags that do not have any feelings for others and all they care about is their selfish needs. A new belief has developed that a poor life is not important and that every poor and homeless person is a threat.
A group of Samaritans faced a similar incident when they were out to grab some kebabs. They were shocked to see police coming to confront them just because they helped an Aboriginal man.
Skye and Matt were out with 2 of their friends to go to their local kebab shop in Darwin when they saw this aboriginal man. The group saw the poor man and wanted to help him but they had no cash to give him. So they asked him to join them to grab some food.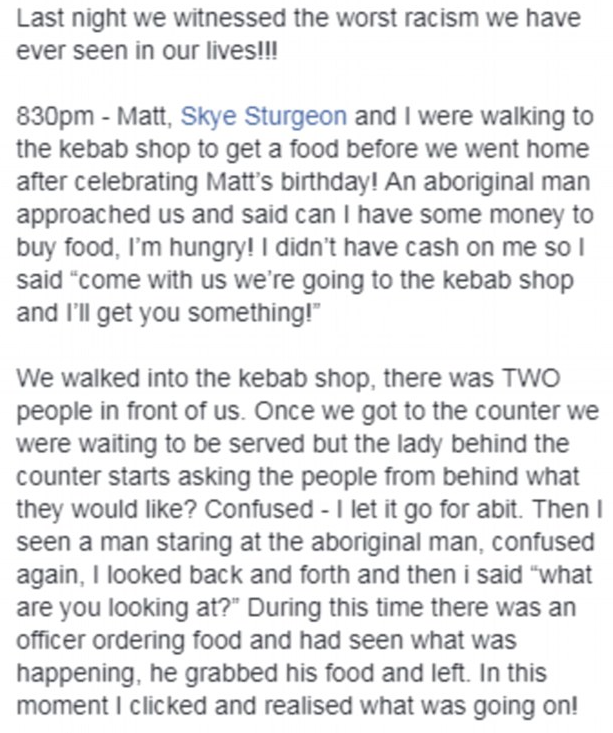 The man agreed and went with them to the kebab shop. They were all waiting in the queue for their turn to come when a man started staring at the Aboriginal man. They then asked him to go away and stop staring.
They were waiting at the counter to get their order served when they heard the lady behind the counter asking the people inside about what they want to do. They did not look much interested and a few minutes later, a security guard came in to make sure everything was fine.
The group and the man were all served their food but then another shock came. 6 security guards and 2 police officers came and asked the group to leave immediately.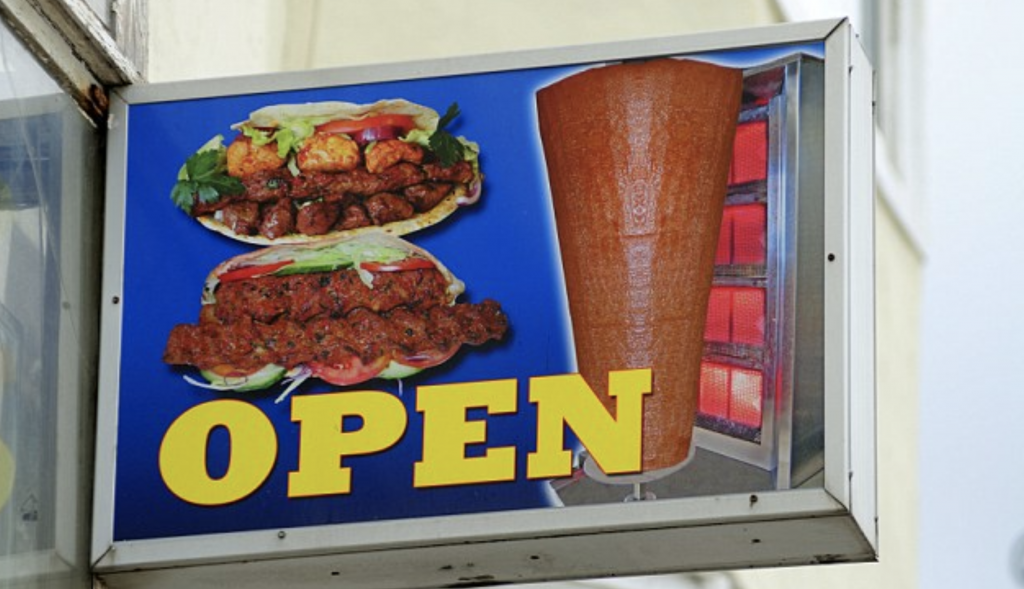 The group shared the happenings on Facebook and gathered great attention. The post has received more 40,000 likes and more than 22,000 shares.
Share this post with your family and friends.
Recommended Video!
"This Boy Was Arrested For Impersonation Of Police Officer"
If you liked this post, we would love to hear from you:)
Enjoyed the article? Check out another interesting story below ▼
---

Share this story with your friends and family!
---